Luxembourg, Luxembourg
Last updated on Mar 23, 2023
Summary: The approximate population of Luxembourg, Luxembourg is 626,108 people. People describe Luxembourg as a small, yet prosperous country with a high quality of life. Expats love the country's excellent infrastructure, its convenient location in the heart of Europe, its diverse culture, and its low crime rate. The weather in Luxembourg is generally mild with temperatures ranging from an average low of 33°F (1°C) in the winter to an average high of 68°F (20°C) in the summer. The average cost of living in Luxembourg for an expat is estimated to be around $3,000 per month. The cost of a one bedroom apartment in Luxembourg is around $1,500 per month, while a two bedroom apartment is around $2,000 per month.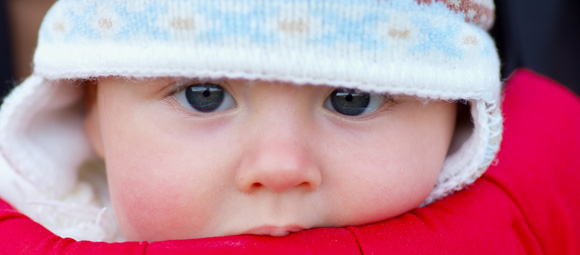 What do I need to know about living in Luxembourg?
When we asked people what advice they would give someone preparing to move to Luxembourg, they said:
"Before retiring in Luxembourg, you should be aware of the eligibility requirements and rules of the Luxembourg social security system, the potential benefits available and restrictions to those benefits, tax laws regarding income and investment income, long-term residency requirements, healthcare and pension system regulations, cost of living, availability of housing and transportation options, language and cultural requirements, and any other relevant information that may affect your retirement in Luxembourg," explained one expat living in Luxembourg, Luxembourg.
What do I need to know before moving to Luxembourg?
When we asked people what advice they would give someone preparing to move to Luxembourg, they said:
"- Make sure to research Luxembourg's different communes and the amenities they offer, such as parks, shops, schools, and public transport, in order to determine which commune best suits your needs. - Familiarize yourself with the Luxembourgish language. While English is widely spoken in Luxembourg, learning at least a few key phrases in Luxembourgish is highly recommended. - Understand the visa requirements needed in order to work or establish residency in Luxembourg. - Gather information on medical insurance as you are required to have health insurance to live and work in Luxembourg. - Consider opening a bank account in Luxembourg in order to take advantage of the privileged banking status of the country. - Be aware of taxation regulations in the country and research the relevant tax deductions that may be applicable to your situation," remarked one expat who made the move to Luxembourg.
How do I find a place to live in Luxembourg?
We asked expats how they chose their neighborhood and found a place to live. They answered:
"Finding a place to live in Luxembourg is relatively easy as there are several options available. Rental apartments are common in the larger cities and towns, as well as in smaller villages. German-speaking neighborhoods are more likely to be found in the south, with French-speaking areas in the north and east. To find a place to rent, it is important to search classifieds or contact large real estate agencies. You can also look into student accommodation, furnished or short term rentals, and single rooms or sharing with a flatmate. Also, many people find rooms to rent through contacts such as friends or family. Finally, do not forget to inquire about rental prices and appointment availability," remarked one expat who made the move to Luxembourg.
What is a typical expat home or apartment like in Luxembourg?
"Luxembourg expat homes and apartments tend to be modern and comfortable, with many luxury features. Most homes have at least three bedrooms and two bathrooms, as well as a large, open layout and spacious living areas. Floors are usually wood, tile, or laminate, with underfloor heating, while some buildings may feature a lift. Kitchens are usually fitted with modern appliances and some balconies, terraces, and outdoor spaces are common. Internet and telephone connections can often be easily established and buildings typically offer intercom and CCTV security systems," commented one expat who made the move to Luxembourg.
What is the average cost of housing in Luxembourg?
If you are thinking about moving to Luxembourg, cost of living in probably a key consideration. Expats commented about the cost of housing:
"The cost of housing in Luxembourg is generally high, with rents in the city center being particularly expensive. Prices vary depending on the type, size, and location of accommodation. Although the Grand Duchy is one of the most expensive places in Europe for rental accommodation, rental costs can still vary greatly, with rural areas having much lower rental costs than city centers," remarked one expat who made the move to Luxembourg.
How do I meet people in Luxembourg?
When we asked people living in Luxembourg about club and activities where newcomers can meet others, they responded:
"Expats in Luxembourg often join clubs and activities such as sports teams, language classes, and cultural events. Expats can also meet people by attending local festivals, joining meetup groups, or attending networking events. Additionally, many expats find it helpful to join online forums and social media groups related to their interests. This can be a great way to connect with other expats and locals in the area," said one expat in Luxembourg.
"A great way to meet new people in Luxembourg is by attending local events such as festivals, cultural activities, and concerts. You can also join clubs and organizations related to your interests or become involved in a local sport. Additionally, there are many expat meet-up groups and networks available that allow you to connect with like-minded people from around the world. Finally, it is also easy to make friends by simply getting out and exploring different parts of the city. A cafés, bars, and other public spaces can be great places to start meet people," said one expat who made the move to Luxembourg.
What should I bring when moving to Luxembourg?
People living in Luxembourg were asked what three things they wish they had brought and three they wish they had left behind. They wrote:
"Essential items for moving to Luxembourg include clothing for all seasons, bedding, kitchen items, items for personal hygiene, toiletries, basic cleaning supplies, towels, food and pantry items, medicine and health items, pet items (if applicable), documents and paperwork related to your move, pet items (if applicable), furniture, electronics and appliances for the home, household items for decoration, a good amount of cash in euros, first-aid supplies, travel adaptors, maps and guidebooks of the country and area, and other items which may be specific to your living situation," said one expat in Luxembourg.
Where should I setup a bank account in Luxembourg?
We asked expats in Luxembourg what banks they use and there advice about banking. They advised:
"Banking in Luxembourg is convenient, safe and efficient. There are many banks in Luxembourg offering services to both residents and non-residents alike. To find a bank near you, you can search online for banks with a presence in Luxembourg or you can visit a main bank in the capital city, Luxembourg City. In order to open a bank account in Luxembourg, you will need to present valid identity documents, provide a proof of address, and show evidence of a source of income. Some banks may also require a minimum deposit," remarked one expat living in Luxembourg, Luxembourg.
Will I be able to find a job in Luxembourg?
When we asked people about industries and career opportunities in Luxembourg, they reponded:
"Finding a job in Luxembourg can be a great opportunity. With its low unemployment rate, multicultural environment, and strong economy, Luxembourg offers a prosperous job market. The country is especially attractive for those looking for work in banking and finance. Job seekers can find listings for positions in many different industries and access interviews for potential employment. With the added benefit of its proximity to other EU member states and its diverse population, people looking to relocate to Luxembourg find a rewarding employment market," commented one expat who made the move to Luxembourg.
"Finance, IT, engineering companies, a little bit of all industries actually. Most people find employment from the administration offices and contacts," remarked one expat living in Luxembourg, Luxembourg.
What is life like in Luxembourg?
When we asked people living in Luxembourg what life is like and how people spend their time, they said:
"Life for expats and digital nomads in Luxembourg is generally quite pleasant. The country is known for its high quality of life, with excellent infrastructure, a safe and secure environment, and a diverse and welcoming population. Expats and digital nomads can enjoy a variety of activities, from exploring the city's historic sites to taking advantage of the country's excellent outdoor activities. Luxembourg also offers a wide range of cultural events, from music festivals to art exhibitions. The country is also home to a vibrant nightlife, with plenty of bars, clubs, and restaurants to explore. With its excellent public transportation system, expats and digital nomads can easily get around the city and explore the surrounding countryside," said one expat in Luxembourg.
What do expats in Luxembourg appreciate most about the local culture?
"Expats in Luxembourg appreciate the country's diverse cultural landscape and its efforts to preserve its cultural heritage. They also appreciate the high standard of living, excellent public services and safety, and the friendly environment of the locals. Expats appreciate the diversity of food and nightlife, the great international transport links, and the wide range of activities and entertainment available. They enjoy the beautiful countryside, the picturesque villages and the grandeur of the historic towns. Luxembourg's multilingualism is highly appreciated by expats from all over the world, who find Luxembourg to be a home away from home," remarked one expat who made the move to Luxembourg.
What do expats find most challenging?
"Expats can often find adjusting to a new culture and language to be one of the most challenging aspects of relocating. Settling into a new environment and making local connections can also be difficult. Being away from family and familiar friends and customs can be hard, and establishing new routines can present its own set of challenges. Finding suitable housing and employment can be additional stressors for expats upon relocating," said one expat in Luxembourg.
Is there a lot of crime in Luxembourg?
We asked people if there is a lot of crime. They answered:
"No, Luxembourg generally has a low rate of crime and is considered to be one of the safest countries in the world. According to the US Department of State's 2019 Crime and Safety Report, Luxembourg has a low rate of crime, and violent crime is rare. The report recommends that travelers be aware of pickpocketing and theft, which is the most common type of crime in Luxembourg," commented one expat who made the move to Luxembourg.
Is there a lot of diversity? Are people in Luxembourg accepting of differences?
"Luxembourg is an incredibly diverse nation with a population that is composed of people from many different backgrounds, including French, German, Dutch, Portuguese, and Italian. With this in mind, many Luxembourg citizens are also open and accepting of differences, with a generally tolerant attitude toward all cultures. Additionally, almost fifty-percent of Luxembourg's population is foreign-born, and the country strongly embraces multiculturalism, further promoting acceptance and understanding toward members of different cultures and backgrounds," said one expat in Luxembourg.
What are the schools in Luxembourg like?
"Schools in Luxembourg operate within a framework of three educational cycles, the first two of which are mandatory for all students. The primary educational cycle begins at the age of four with preschool, which is provided free in state primary schools. Primary school, or the first cycle of post-preschool education, is compulsory for all children between the ages of six and eleven. At the end of primary school, students can further their studies in the second cycle of secondary education, or the preparatory cycle. This cycle consists of two years of secondary school, which is mandatory until the age of fifteen, and culminates in the evaluation of the Certificate of Primary Education. The third cycle of education is tertiary education, which consists of higher education, university studies, and vocational training programs. Luxembourg offers many prestigious universities, including the University of Luxembourg, which offers courses to both local and international students," explained one expat living in Luxembourg, Luxembourg.
"People in the US romanticize Europe and assume the educational system is so much better. It's not. The experience of living abroad, traveling and meeting lots of smart, successful executive-level families from a wide variety of cultures... that's what makes it great. But ISL is an average school. They do a lovely job with artistic performances in music, art, theater. There is much to see in the area of visible relics of history and the school does a good job with field trips and relevant history/science lessons. If your expectation is to find a school that exceeds US academic standards, you will be disappointed. If your company is willing to cover the school cost and your kids will either remain in the International school system throughout or are young enough to have a few moderately paced school years, then the experience itself is worth it. Good luck," said one parent with children at International School of Luxembourg in Luxembourg.
What are medical services in Luxembourg like?
When we asked expats and global nomads about the quality of medical care in Luxembourg, they replied:
"Luxembourg offers a comprehensive range of medical services, including both public and private healthcare. The public healthcare system is funded by the government and provides free or low-cost medical care to all citizens. Private healthcare is also available and is generally of a high standard. Luxembourg has a number of well-equipped hospitals and clinics, as well as a wide range of specialist medical services. The country also has a number of highly qualified doctors and nurses, and the quality of care is generally very good," commented one expat living in Luxembourg, Luxembourg.
About the Author

Joshua Wood, LPC joined Expat Exchange in 2000 and serves as one of its Co-Presidents. He is also one of the Founders of Digital Nomad Exchange. Prior to Expat Exchange, Joshua worked for NBC Cable (MSNBC and CNBC Primetime). Joshua has a BA from Syracuse and a Master's in Clinical and Counseling Psychology from Fairleigh Dickinson University. Mr. Wood is also a licensed counselor and psychotherapist.
Some of Joshua's articles include Pros and Cons of Living in Portugal, 10 Best Places to Live in Ireland and Pros and Cons of Living in Uruguay. Connect with Joshua on LinkedIn.