Expats Talk about Health Insurance and Healthcare in Saipan, the United States
Last updated on Feb 17, 2023
Summary: There are several hospitals and clinics in Saipan, United States, including Commonwealth Health Center, Saipan Medical Center, and Marianas Medical Center. Emergency services are available 24/7 and can be accessed by calling 911. The quality of medical care in Saipan is comparable to that of the US, with many of the same medical services and treatments available. However, due to the remote location of Saipan, some specialized treatments may not be available.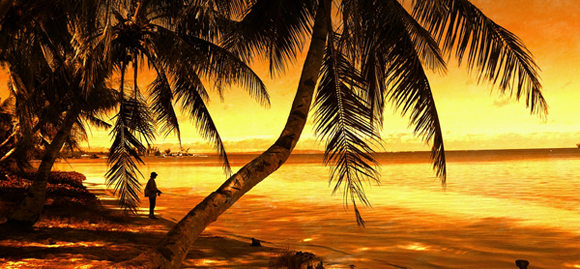 How are healthcare services Saipan?
When we asked expats and global nomads about the quality of medical care in Saipan, they replied:
"Find out before coming if your current insurance is accepted by anyone here. I found that not all clinics accepted Blue Cross, which surprised me! Many locals travel to Guam or the Philippines for serious medical procedures, so keep that in mind if you are not in good health, or would not be able to travel to get care," commented one expat living in Saipan, US.
Are healthcare and health insurance expensive in Saipan?
"Aside from what I said above, we use my husband's Blue Cross insurance with no trouble. It costs the same as elsewhere, being a benefit of his federal job (he transferred here). Our copays are the same as in Hawaii," wrote one expat.
What are emergency services like in Saipan?
When we asked about emergency services, members in Saipan wrote:
"There is one hospital on this small island. It is in disarray from top to bottom, and in danger of closing according to local rumor. This is because of corruption in the administration, and inability to keep enough staff due to contract worker visas not being renewed," said an expat in Saipan.
Will I need to travel to see a specialist?
"I have not yet traveled to get care, but my friends do it as a matter of course, to Guam where the care is very good. I do have to get my natural hormone replacement therapy from a practitioner in Hawaii (our previous home), as I haven't been able to find someone to prescribe it here," remarked one expat in Saipan.
Are common prescription medications available in Saipan?
"Prescription medications are available here, at several pharmacies. It's a little more expensive up front, as I need to pay the full price and then get reimbursed by my insurance afterward (didn't work that way in the states). Compounded medicines are a different story..," mentioned one expat in Saipan.
What advice do you have for expats having a baby in Saipan?
We asked expat moms who gave birth in Saipan about their experiences and advice they have for other moms to be. They said:
"If you're expecting a baby in Saipan, make sure to research on the best prenatal care options in the area. Reach out to local healthcare providers to learn about their services and fees. Ask for recommendations from other expats who have had babies in Saipan and familiarize yourself with the policies and procedures in the local hospitals. Having a baby in a foreign country can be daunting but preparing beforehand and arming yourself with information can help make the transition smoother. Additionally, make sure you're aware of any visa or residency permits you and your baby might need," remarked one expat in Saipan.
Are healthcare services good in Saipan?
We asked people if they have access to good medical care in Saipan. They wrote:
"Healthcare services on Saipan include a variety of facilities, ranging from public to private. The Commonwealth Health Center is the primary public healthcare facility, providing a range of services, including general medical and family planning, emergency department, laboratory, pharmacy, and other services. Private healthcare providers such as the Pacific Islands Medical Center and Saipan International Medical Clinic offer a variety of specialty services, as well as general medical and emergency care. In addition, there are a number of pharmacies and other medical establishments that provide a variety of products and services. It is important to note that the quality of healthcare services on Saipan may vary depending on the facility, with some offering higher-quality services than others," wrote a person living in Saipan.
About the Author

Joshua Wood, LPC joined Expat Exchange in 2000 and serves as one of its Co-Presidents. He is also one of the Founders of Digital Nomad Exchange. Prior to Expat Exchange, Joshua worked for NBC Cable (MSNBC and CNBC Primetime). Joshua has a BA from Syracuse and a Master's in Clinical and Counseling Psychology from Fairleigh Dickinson University. Mr. Wood is also a licensed counselor and psychotherapist.
Some of Joshua's articles include Pros and Cons of Living in Portugal, 10 Best Places to Live in Ireland and Pros and Cons of Living in Uruguay. Connect with Joshua on LinkedIn.