Expats Talk about Health Insurance and Healthcare in Grecia, Costa Rica
Last updated on Apr 08, 2023
Summary: There are several hospitals and clinics in Grecia, Costa Rica, including Hospital San Rafael Arcangel, Clinica Grecia, and Clinica San Vicente de Paul. Emergency services are available in Grecia, and you can call 911 to request an ambulance. The quality of medical care in Grecia is generally considered to be good, although it may not be as advanced as the medical care available in the United States.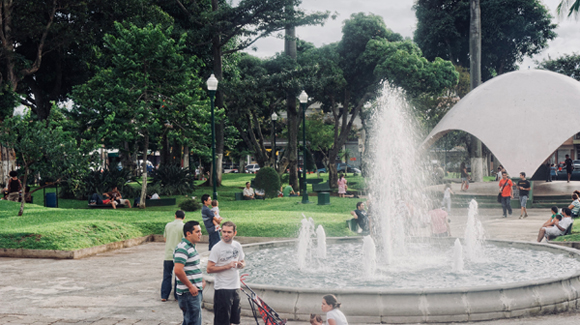 How are healthcare services Grecia?
When we asked expats and global nomads about the quality of medical care in Grecia, they replied:
"Grecia offers a wide range of healthcare services to its citizens. The public healthcare system is managed by the Costa Rican Social Security Fund (CCSS), which provides free or low-cost medical services to all citizens. The CCSS operates a network of hospitals and clinics throughout the country, including several in Grecia. These facilities offer a range of services, including primary care, emergency care, and specialized care. Additionally, Grecia has several private hospitals and clinics that offer a variety of medical services, including general practice, obstetrics and gynecology, and dentistry. These facilities often provide more advanced treatments and technologies than the public system," wrote an expat living in Grecia.
"Residency to obtain public health care (CAJA) seems to be taking about 18 months, so you will have to use private care until you obtain residency (if that is what you plan on doing). Even with CAJA, many people continue to use the outstanding private facilities available in and around San Jose (possibly in other areas, but I am only familiar with San Jose). There are many expat health insurance plans available and I highly recommend obtaining one if you are under 70. There may be some available over 70; I don't know. I presently do not have any insurance and have been paying out of pocket for some serious medical issues. I suggest you have a fund of $6-10,000 tucked away if you don't have private insurance or have a high deductible," said an expat in Grecia.
What are medical services in Grecia like?
About the Author

Joshua Wood, LPC joined Expat Exchange in 2000 and serves as one of its Co-Presidents. He is also one of the Founders of Digital Nomad Exchange. Prior to Expat Exchange, Joshua worked for NBC Cable (MSNBC and CNBC Primetime). Joshua has a BA from Syracuse and a Master's in Clinical and Counseling Psychology from Fairleigh Dickinson University. Mr. Wood is also a licensed counselor and psychotherapist.
Some of Joshua's articles include Pros and Cons of Living in Portugal, 10 Best Places to Live in Ireland and Pros and Cons of Living in Uruguay. Connect with Joshua on LinkedIn.