Colombo, Sri Lanka
Last updated on Sep 17, 2022
Summary: The approximate population of Colombo, Sri Lanka is 1.2 million. People describe Colombo as a vibrant and bustling city with a mix of modern and colonial architecture. Expats love the city's diverse culture, friendly locals, and delicious food. The weather in Colombo is typically hot and humid, with temperatures ranging from the mid-70s to the mid-90s Fahrenheit. The average cost of living in Colombo for an expat is around $1,500 to $2,000 USD per month. The cost of a one bedroom apartment is around $500 to $800 USD per month, and a two bedroom apartment is around $800 to $1,200 USD per month.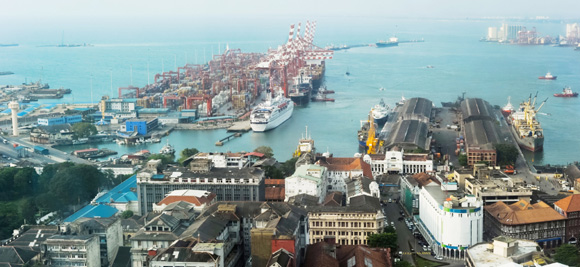 What do expats in Colombo appreciate most about the local culture?
"It is clean, people are more educated amongst south Asian people, nature is beautiful, weather is nice, great fruits and sea food," remarked another expat in Colombo .
"Friendliness of people and their willingness to help you at every turn. I was working in London and Latvia before and I was depressed then due to the fact that I did not find genuine people around me," explained one expat living in Colombo.
What do expats find most challenging?
"Everything is so slow. People are very proud and stubborn at times. They smile a lot, but the smile doesn't always feel sincere. There is a lack of problem solving orientation. Prices are quite high for some items and especially for foreigners. Old cars are being driven and they are very polluting," remarked another in Colombo .
What are the schools in Colombo like?
"OSC is getting smaller. Some of our friends have enrolled their children in other international schools, while others have left the country over security issues. It's a very fluid situation. Kidnappings by police, or people imitating the police, are on the increase, along with bombings and attacks in Colombo. It is sad to see the civil war destroying the country," remarked another parent with kids at Overseas School of Colombo in Colombo.
"Look round all the iternational schools in Colombo-we did and decided that OSC was by far the best," explained one expat living in Colombo, Sri Lanka.
Answer Question & View More Answers
About the Author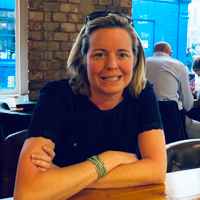 Betsy Burlingame is the Founder and President of Expat Exchange and is one of the Founders of Digital Nomad Exchange. She launched Expat Exchange in 1997 as her Master's thesis project at NYU. Prior to Expat Exchange, Betsy worked at AT&T in International and Mass Market Marketing. She graduated from Ohio Wesleyan University with a BA in International Business and German.
Some of Betsy's articles include 12 Best Places to Live in Portugal, 7 Best Places to Live in Panama and 12 Things to Know Before Moving to the Dominican Republic. Betsy loves to travel and spend time with her family. Connect with Betsy on LinkedIn.