Antalya, Turkey
Last updated on Sep 17, 2022
Summary: Expats, digital nomads and retirees talk about what it is really like living in Antalya, Turkey. They offer advice about meeting people, cost of living, finding a home and more.
What do I need to know about living in Antalya?
When we asked people what advice they would give someone preparing to move to Antalya, they said:
"I would say, come to Antalya! It is a great city full of places to visit in the sorroundins. People are very warm and open. Life is easy in Antalya, the streets are safe, the weather is great and there are many activities to do. But not all is good, of course. You have to get used to the Turkish way of living. The "problem yok" (no problem) philosophy, where everything is ok, never seeing problems, is sometimes comforting and sometimes frustrating. Things are slower than in Europe or USA. You will need patience and adaptation to their culture and way of living. All in all, Antalya is a great place to live," remarked another in Antalya.
How do I meet people in Antalya?
When we asked people living in Antalya about club and activities where newcomers can meet others, they responded:
"There are many activities in which you can meet new people, like dance lessons, sport clubs, etc. The university has a lot of programs and many european students on erasmus exchanges. They are always eager to meet new people and share experiences," explained one expat living in Antalya.
William Russell's private medical insurance will cover you and your family wherever you may be. Whether you need primary care or complex surgery, you'll have access to the best hospitals & doctors available. Unlike some insurers, we also include medical evacuation and mental health cover in our plans (except SilverLite).
Get a quote from our partner, William Russell
.
Will I be able to find a job in Antalya?
When we asked people about industries and career opportunities in Antalya, they reponded:
"Most job opportunities come from Tourism. Hotels, restaurants, travel agencies, rent a car... apart from that, there is not much industry," said another expat in Antalya.
What is life like in Antalya?
When we asked people living in Antalya what life is like and how people spend their time, they said:
"In general, Antalya is a very touristic city, and a modern one, compared with other cities around Turkey. Turkish people, and especially people from the west coast of Turkey like to socialize, go out to restaurants, bars with live music (they love live music here!) and so on, but they are, like turkish, very familiar. For example it is very rare to see a group of girls going out to bars, and sundays is a normal day to spend on family going to take breakfast (we would call it brunch). Like Turkey itself, Antalya is a mixture of cultures, ideas, feelings and tastes," said another expat in Antalya.
Is there a lot of crime in Antalya?
We asked people if there is a lot of crime. They answered:
"No. In the Kemer area of Antalya, the biggest crime was usually housebreaking. I did however get cheated out of both my money and car by what I thought to be my best Turkish friend. He unfortunately, turned out to be nothing more than a conman. In view of this, never lend money to anyone, unless you can afford to loose it," said another expat in Antalya.
Is there a lot of diversity? Are people in Antalya accepting of differences?
"Turkey is mostly islamic, but very open to other cultures, religions, ways of life, etc. And the west of Turkey even more. Antalya, as touristic city full of europeans and russians visiting, has accepted other cultures and other beleifs, and is very open and welcoming to foreigners. They love people coming from abroad that come to visit their country. For example, in Antalya not many women wear headscarves, and they are not discriminated wether they wear it or not. But, speaking with many turkish friends and strangers, there is one thing that I reckon happens in all Turkey. They are quite homophobic, so, if you are gay, do not show it, unless you know the people and you trust them," said another person in Antalya.
About the Author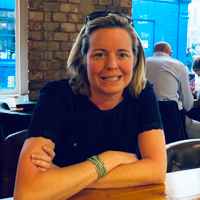 Betsy Burlingame is the Founder and President of Expat Exchange and is one of the Founders of Digital Nomad Exchange. She launched Expat Exchange in 1997 as her Master's thesis project at NYU. Prior to Expat Exchange, Betsy worked at AT&T in International and Mass Market Marketing. She graduated from Ohio Wesleyan University with a BA in International Business and German.
Some of Betsy's articles include 12 Best Places to Live in Portugal, 7 Best Places to Live in Panama and 12 Things to Know Before Moving to the Dominican Republic. Betsy loves to travel and spend time with her family. Connect with Betsy on LinkedIn.