Retire in Tobercurry, Ireland
Last updated on Nov 01, 2022
Summary: Retirees share their experiences living in Tobercurry, Ireland. What are the challenges and rewards of retiring in Tobercurry?
What is it like to retire in Tobercurry?
"Tobercurry is truly amazing for the small country type town that it is. There is a high level of attention to the arts, annual Drama festivals, Annual summer music school and performances, hiking trails, boating, everything a nature lover could seek. Nightlife during festivals is abundant and almost every night, all year long, one of the local pubs host a musician or poet for reading. The "Craic" is plentiful (gatherings to chat) and at times very lively," remarked another retiree in Tobercurry.
"Tobercurry is a rural, mostly farming, type of close knit community. A story told at one end of town will reach the other end before you do. The wonder of this community is the terrific support for one another. There are top tier cultural events like the Springtime Annual Drama Festival, Summer Country Fair Day, weekly musical and other cultural events hosted by local businesses, guest houses and hotels, and pubs that appeal to everyone from across many countries," said a retiree who moved to Tobercurry, Ireland.
What advice do overseas retirees have for others considering retiring abroad?
"As an expat, we can only recommend doing as much diligent research as possible. Try to seek advice from others who have done this as nothing helps more than a connection and advice about their trial and errors," said a retiree who moved to Tobercurry, Ireland.
What are the most challenging aspects of retiring in Tobercurry?
"Honestly, because we are very sensitive to new cultures and do all we can to blend in, basically casting aside preconceived notions and limiting our "but in America" phrases we were warmly welcomed by all. Ireland is truly made of people who know hardship and having ancestors who left during really bad times they respect others who come to this country. No, we have not felt challenged," said another retiree in living in Tobercurry, Ireland.
"One challenge has been hilarious and that is learning new phrases and words for the everyday things. My favorite is wheely bins for US garbage cans. Hubby's favorite is US finches (small birds) here are called tits. He loves telling me to look at all the tits on the feeder! We studied hard facts and expenses before moving, like medical, lodging, auto, transportation, food, to plan a thorough budget to adhere to, but the language trips us up with humor," explained a retiree in Tobercurry.
What are the most rewarding aspects of retiring in Tobercurry?
"There are so many rewards to having retired to Ireland. We chose the western side for its outstanding beauty and calm, relaxing environment. Medical is amazing and once resident full time, the perks are nearly endless. Research is vital to know what an expat is expected to do to move to Ireland and don't feel foolish asking questions. Never try to beat the system though. Do what is expected and all should go extremely well," explained one retiree living in Tobercurry.
"Getting to know, and to be welcomed by, so many warm, kind Irish people. Second is the spectacular scenery," said another retiree in living in Tobercurry, Ireland.
What are healthcare services like in Tobercurry?
We asked retirees if they have access to good medical care in Tobercurry. They wrote:
"Almost every town or village has a family doctor (GP), readily available, some even making house calls after hours. Once the GP, or vision doctor or dental doctor make a referral to a specialist under the Irish system (most often free) one waits four months for an appointment and forward going procedures. If an emergency, local hospitals provide immediate care. My husband had full hernia surgery under general anesthesia and the cost, out of pocket to us was €1 (yes, a little over a dollar US). The bill amount Ireland covered was only about €1500 compared to multiple thousands of dollars in the US. That included pre and post surgical care and follow up," remarked another retiree in Tobercurry.
"We arrived and immediately found a local GP tp handle everyday needs. An annual check up is €50 and a referral to a specialist has been at zero cost to us. Local hospital is 30-40 minutes from home by lovely bus or car. We purchased a full insurance policy, just in case, for €160 a month," said a retiree who moved to Tobercurry, Ireland.
About the Author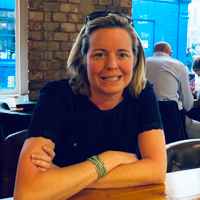 Betsy Burlingame is the Founder and President of Expat Exchange and is one of the Founders of Digital Nomad Exchange. She launched Expat Exchange in 1997 as her Master's thesis project at NYU. Prior to Expat Exchange, Betsy worked at AT&T in International and Mass Market Marketing. She graduated from Ohio Wesleyan University with a BA in International Business and German.
Some of Betsy's articles include 12 Best Places to Live in Portugal, 7 Best Places to Live in Panama and 12 Things to Know Before Moving to the Dominican Republic. Betsy loves to travel and spend time with her family. Connect with Betsy on LinkedIn.