What do I need to know before moving to Egypt?
When we asked people what advice they would give someone preparing to move to Egypt, they said...
"Egypt is a culturally rich and diverse country with a long and fascinating history. It is important for expats to research the local customs and culture before moving to Egypt. Expats should also be aware of the political situation in the country and the potential security risks. Additionally, expats should familiarize themselves with the local language, as English is not widely spoken. It is also important to research the cost of living in Egypt and the availability of housing. Finally, expats should make sure to obtain the necessary visas and permits before moving to Egypt," remarked another expat in Egypt.
Other Questions:
What do I need to know before moving to Egypt?
If you live in Egypt, newcomers to Egypt would love to hear your answer to this question.
About the Author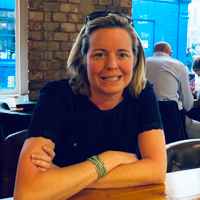 Betsy Burlingame is the Founder and President of Expat Exchange and is one of the Founders of Digital Nomad Exchange. She launched Expat Exchange in 1997 as her Master's thesis project at NYU. Prior to Expat Exchange, Betsy worked at AT&T in International and Mass Market Marketing. She graduated from Ohio Wesleyan University with a BA in International Business and German.
Some of Betsy's articles include 12 Best Places to Live in Portugal, 7 Best Places to Live in Panama and 12 Things to Know Before Moving to the Dominican Republic. Betsy loves to travel and spend time with her family. Connect with Betsy on LinkedIn.