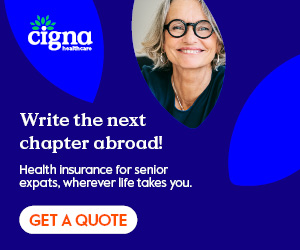 Indonesia: Expat Blogs & Websites
Submit Your Blog to our Directory (it's free)
Vagabonding author reports on how to live on a budget in different countries, how to deal with different cultures and languages
Spanish blog about the trips in whole SouthEast Asia region by Jago MF.
Bali Expat is an information resource for people wanting to live in Bali, Indonesia.
One expat's insane life. Join the fun. Read along. Feel free to point fingers and laugh out loud...
A unique spotlight on Indonesian travel, culture, religion, politics and investment.
A website for expats in Indonesia to share information and advice or just to let off stream.
Daily musings of an Indonesian expat who's stranded in Scotland, and has to deal with Scottish people, weather, accent, food, and football. Ironically fun(ny).
Adventure blog of my two years in Korea and surrounding countries. Very informative.
Stories and Photography of the Wilder side of Asia.