Top 10 Tech Cities For Expats in North America and Europe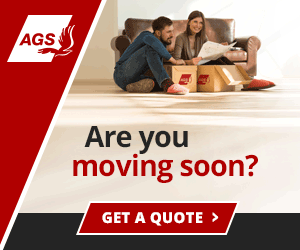 Summary: Expats looking for tech jobs often are willing to move any where in the world for the right position. Here are some of the hottest tech cities in Europe and North America for expats to consider.
Expats in the tech industry throughout the world often have a desire to move overseas to another tech hotbed. Here is our guide to some of the best cities for tech expats to consider in North America and Europe. We'll add more in the very near future... Asia in particular!
Silicon Valley
Expats in Silicon Valley know it is still the Tech King and work for some of the most important companies in the world. The amount of financing available for new ventures is absurd.
Seattle
Expats in the Seattle Tech Industry are surrounded by the likes of Amazon and Microsoft and one of the healthiest startup scenes in the United States.
Silicon Alley
Expats in Silicon Alley - New York City's tech sector - enjoy one of the most famous cities in the world - and is another vibrant tech start-up sector. Obviously there is a lot of capital flowing through New York City, so that helps. And, to be sure, there are an enormous amount of medium-to-large tech companies, too. Did you know a ton of tech employees in Silicon Valley would like to move to Silicon Alley?
Silicon North and Elsewhere in Canada
Expats will find vibrant tech sectors in several Canadian cities and regional areas. The Canadian government has created a program to help expats make it happen, and thousands of expats do every year.
Tech City, Elsewhere in London and UK
There are plenty of tech jobs for expats in London and other areas in the U.K., although it can be difficult to find your way into the U.K.'s labor market if you're not from the E.U. Not impossible, but difficult.
Silicon Docks in Dublin Ireland
In Dublin, the tech sector is referred to as Silicon Docks, and there are a lot of opportunities for expats to gain employment there, in large part due to the excellent tax advantages afforded companies in Ireland.
Berlin
There a lot of tech opportunities for expats in Berlin, both in terms of large companies, start ups, and everything in between. Tech expats will also find a lot of cultural and entertainment opportunities available in Germany's capital city.
Amsterdam
Many tech jobs in Amsterdam for expats are also found in a wide variety of company sizes. There are programs in Amsterdam to entice expats to move to London if they have the right tech qualifications.
Austin
Tech expats in Austin, Texas enjoy one of the hottest growing tech hotbeds in the United States. There are a large number of companies moving there to enjoy the tax incentives Texas offers.
Washington DC
Another up-and-coming hotbed of tech opportunities for expats is Washington, DC.
Some additional reading to consider includes the Next Top 10 Cities For Tech Jobs, four european tech hubs that are hot on Berlin's heels, and Asian cities gain on Silicon Valley as tech central.
About the Author

Joshua Wood, LPC joined Expat Exchange in 2000 and serves as one of its Co-Presidents. He is also one of the Founders of Digital Nomad Exchange. Prior to Expat Exchange, Joshua worked for NBC Cable (MSNBC and CNBC Primetime). Joshua has a BA from Syracuse and a Master's in Clinical and Counseling Psychology from Fairleigh Dickinson University. Mr. Wood is also a licensed counselor and psychotherapist.
Some of Joshua's articles include Pros and Cons of Living in Portugal, 10 Best Places to Live in Ireland and Pros and Cons of Living in Uruguay. Connect with Joshua on LinkedIn.
First Published: Aug 10, 2016