10 Tips for Living in Italy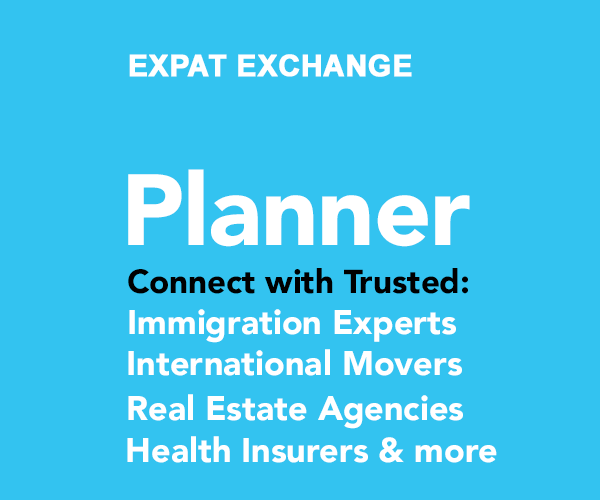 Summary: Italy is a dream destination for many, but some expats have difficulty adjusting to the rustic Italian lifestyle. Expats share their top tips for living in Italy.
What Expats Love about Living in Italy
"Italians love to be outdoors and there are often outdoor markets and festivals to go to. Italians dress very well and they are amusingly stylish and make for great people-watching at any time. Small shops are great for establishing a regular rapport with owners. A medieval building with modern decor inside is always amusing. Florence is a place where you can walk around and actually picture what life could've been like in medieval times. The countryside is beautiful and definitely picturesque. The wine is fantastic and sitting in cafes can be a leisurely past time. Sitting in ancient piazzas and seeing beautiful works of art can be breath taking. I do like the shopping here as well," said one expat in Florence.
"I lived on the side of a mountain, overlooking the Le Marche valley all the way to the Adriatic Sea. I sat for hours at friends' dinner tables, talking endlessly. I explored much of the Le Marche region, and some to the south. I sang in the local choir, became part of the town of Cingoli (wonderful people!). I loved, loved, loved living in Italy, even when we had only one room with heat in the house, and cooked off a small heating element, before we renovated the house," reminisced one person who used to live in Italy.
The Challenges of Expat Life in Italy
Many expats, who live in Italy, find that the rustic allure of Italy starts to wear on them once the honeymoon period passes. Many expats complain about the lack "modern" conveniences that they are accustomed to having at home - good washing machines, air conditioning, well-equipped kitchens, etc. One such expat said, "[Culture Shock is] Huge! It's like a 3rd. world country except for the cell phones everywhere you look. Lots of graffiti. Run down buildings. Many business still running with paper and pencil. Store closures. Limited shopping hours. The extreme heat without a/c in the summer - and the heat indoors anytime it's slightly chilly outside. The medical care - no records kept at your doctors office, no lists of your meds at the pharmacy so you don't get drug interactions. And don't get me started on services for special needs kids... " Another expat responded, "Have the decency to not say "third world" and make petty comparisons that any decent research beforehand would have told him [the poster]. If you google even for two minutes living in Italy, you will know about the air-conditioning, or washing machines etc. Crime in Italy is MUCH LESS than in the states and there are parks, you just have to do your research once again. Italians love children and go out of their way to interact with them which I find extremely charming. I love living in Italy and the trick to truly being happy here is to embrace the good and the bad and have sense of humor. Remember, Italy is not going to change for you!"
Another expat in Rome said, "The food is fantastic. Fresh pasta is divine. However, the Italian way of life is very different than that of the US way of life. At times, you will be frustrated and upset. For example, imagine going to the supermarket for days on end and there is no milk or fresh produce because there is a transportation strike going on. All notions of right and wrong do not exist here especially when driving. Italians will honk at you if you are going too slowly and they want to pass you or if you pause to wait for a pedestrian to cross the street you will be yelled at and honked at for not attempting to swerve around the pedestrian. My advice is to try to always remain calm and practice patience. If life gets too exasperating, go have a cappucino or better yet, get some good pizza and pasta and tackle your problem the next day. Another good tip, learn Italian. Make Italian friends who can help you overcome any difficulties."
Medical Care in Italy
The Sistema Sanitario Nazionale (SSN) is Italy's public healthcare system. Expats who use the system have varied experiences. One expat said, "It's a mixed bag. I know Italy has many fine doctors and other medical professionals, and hospital care seems good; I haven't personally had to go to any of them, but folks who have seemed happy with their care. I also think a lot will depend on where you live in Italy and the specific needs you might have." healthcare in Italy, the public vs. private healthcare system and health insurance for expats.
An expat who had a baby in Rome said, "It was really positive experience. I gave birth to my daughter to one of the largest public hospitals of Rome - Gemelli and I definitely recommend it to everybody. It is free, delivery room is private and huge with a toilet and shower etc. There was 5 members of the staff with me, including 2 students on practice. Everyone was really nice, caring and professional. As I had a spontaneous birth-giving, I couldn't use any anesthesia, so no experience there. But a couple of weeks before, I had a meeting with anesthesiologist in the same hospital, signed all the papers, and had all things explained, really useful."
Learning the Language
One expat in Florence confessed, "the language continues to be a struggle now that my children attend the local Italian school and all the meetings and paperwork are in Italian. I also long for meaningful friendships with the Italians, but my vocabulary is still too limited to have in depth conversations. My kids are fluent and I so envy them!"
"We started Rosetta Stone before leaving. It's really best to have as much Italian as you can prior to going. Younger people do speak some English, but most people say they do and don't really. Beware if they say ok, ok - they may not get your intent," advised another expat in Torino.
Making Friends in Italy
"There is a huge expat community that comes from all over the world because of the JRC in Ispra. There are many clubs, events, etc. organised through the Welcome Desk (JRC), the Club House (JRC) and other groups affiliated with the research centre. These are not held in Angera, but in Ispra and neighbouring towns. To meet locals and integrate is quite difficult. There are local community programs that organise classes for Italian speakers/ residents for skills such as italian language, painting, rowing and masters swim clubs. These local community programs are offered by each individual town/ city and must be searched for by contacting the commune or provincia," advised an expat in Angera.
An expat in Milan recommended, "The Benvenuto Club, Professional Women's Association, Democrats Abroad, American Business Group and many other organizations as well as activities created for the expat community listed in EasyMilano, a bi-weekly free publication for the English speaking community here."
Work Visas in Italy
"We needed work visas to open a B&B, and the consulate in the U.S. told us it would be no problem to convert our visas into work visas. But when we had the renovation completed, we were not allowed to convert the visa. We were told to go back to the U.S. and start the visa process anew. We were not willing to spend another year just doing that, so we sold the property, got a good price and now we are in Mexico, just weeks from opening our B&B. (Love it here, too.) No one asked for my advice, but if they did I would tell them to just let life in a foreign country take you where it should. Let the little things, such as visa problems, or standing in line at government offices for hours, roll off your back. Complain to each other, get it out of your system, then let it go and realize what a wonderful experience you are having," advised one expat who used to live in Cingoli.
What to Bring to Italy
"Lots and lots of over the counter medicines. They are 3 times the price and mostly behind the counter at the pharmacy. Not in grocery stores I could find. A sling-box. To watch TV in English - to relax and give my brain a rest from talking in Italian all day. Cable is expensive and channels in English don't necessarily show current shows. Lots of those super-huge ziplock bags. The ones that are 2 or 3 feet tall. With the conditions very open air, we have lots of trouble with mold on the walls and musty wardrobes. I'd put any clothes, linens, anything wool in those bags to protect them," advised one expat after moving to Torino.
Another expat in Bergamo said, "Cling Wrap - the kind here is very thin and incredibly hard to tear. I always end up with half the roll bunched up in a mess. Packaged mixes such as muffin mix, Bisquick, packaged seasonings - while on the rise, prepared food mixes aren't as popular in Italy. Good, sturdy ice cube trays. Italians don't use ice in regular drinks, and don't seem to make blender drinks. So the quality of the ice cube trays here is bad. Hard to use and very small."
Finding a Home in Italy
"Realize you may need to purchase your own kitchen for the apartment you rent - stove, cabinets, sink, dishwasher. They aren't guaranteed even if you see them in the kitchen when you view the place. Negotiate for them as part of your rent so you don't have to get rid of them when you leave. Also know that there is no MLS listing for all the area possible apartments. Each real estate office and each agent have their own set of apartments to rent. If you don't like the ones you see, ask what another agent has listed," explained one expat.
"Houses and even apartments can be very expensive here though. There are places here in Catanzaro, apartments, overlooking a parking lot asking over 400,000 EURO! We bought our beautiful property (just outside of Catanzaro and about 15 minutes to the Mediterranean sea) with a lot of land and producing orchards and rebuilt the home spending around 600,000Euro. However, going outside the city into a rural community, even 10km outside of town, you can pay half of that," said another expat living in Catanzaro.
Bringing Pets to Italy
"We moved to Venice a year ago from the US,and brought our dogs with us. We have a corgi also! We researched the process extensively, and decided to fly them on the same flights with us. We chose Lufshansa based on recommendations from others and our conversations with the airline. The dogs did well, all the staff at the airline went out of their way to ensure our dogs were well taken care of," said one expat.
"I brought my Bichon Frisé to Italy. You need what's called a "European Passport for dogs" or EU form 998, which you should be able to get from your vet, the Department of Agriculture or on the web. The dog needs vaccinations but there is no quarantine anymore. It's very important to coordinate with the airline to bring the dog in the cabin with you rather than have it travel in the cargo hold, which is risky," explained another expat.
Schools in Italy
American School of Milan, International School of Florence, St. Stephen's School in Roma and other schools are recommended by expats in Italy. Please take a few minutes to review your child's school.
About the Author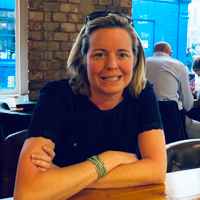 Betsy Burlingame is the Founder and President of Expat Exchange and is one of the Founders of Digital Nomad Exchange. She launched Expat Exchange in 1997 as her Master's thesis project at NYU. Prior to Expat Exchange, Betsy worked at AT&T in International and Mass Market Marketing. She graduated from Ohio Wesleyan University with a BA in International Business and German.
Some of Betsy's articles include 12 Best Places to Live in Portugal, 7 Best Places to Live in Panama and 12 Things to Know Before Moving to the Dominican Republic. Betsy loves to travel and spend time with her family. Connect with Betsy on LinkedIn.
Comments
guest
Article informative but did not answer my questions. I want to know i I should ship my car to Italy from the USA? If I do, where can I get auto insurance? Do I have to pay on a yearly basis or pay only when I am in Italy? How do I notify the Italian authorities (in Umbria) that I will have a car with USA plates.?
guest
We are looking for suggestions as to where we should live for a year. Want be central for travel to other area to best explore Italy.
guest
Thanks for your article. It helped me understand how it is possible to live in Italy. I'm new to the site and have a question . I plan on retiring soon but want to continue to practice acupuncture and am looking for ways I might volunteer my services. Any suggestions for web sites or individuals to contact. Thanks, Sal
Mounzer
For who needs a car to drive and to move around to visit different places. Australian, Canadian, Newlanders and USA citizens will not be able to drive using theirs driving license after one year of their first date of arrivals in Italy. The only way to continue to drive Italy and Europe * legally is to apply for a new Italian driving license. The driving license for the above countries can not be converted to Italian driving license. The only way to obtain Italian driving license is to apply for a new one. One needs to allow at least 2-3 months in getting his/her new driving license and must pass both exams, driving and the oral exam. Bearing in mind that the exams are in Italian language, in some cases in French or German language if your residency in border of France or Austria. Mounzer
Agie66
Loved the forum on 7 places in Italy to retire. I especially enjoyed the section on Puglia. Molinari sounds wonderful. Beach on the Adriatic. Would love to hear about more updates and info on living as an American there. My husband and I are thinking about spending about a year or so in Italy for the experience. And we know the north can be quite pricey so Puglia sounds perfect. As we will be on a fixed burget. Any info and feedback would be so much appreciated! Thank you! Adrienne