Living in Italy
Last updated on Mar 02, 2023
Summary: The approximate population of Italy is 60 million people. The largest cities in Italy are Rome, Milan, Naples, Turin, Palermo, Genoa, Bologna, Florence, Bari, and Catania. Expats love living in Italy for its rich culture, beautiful scenery, delicious food, and friendly people. Life in Italy is often described as relaxed and laid-back, with a strong emphasis on family and community. Popular foods in Italy include pizza, pasta, risotto, gelato, and focaccia. The cons of living in Italy include the high cost of living, bureaucracy, and the language barrier. The average cost of living for an expat is around $2,000 to $3,000 per month, depending on the city and lifestyle. This includes rent, utilities, food, transportation, and entertainment.
What do I need to know about living in Italy?
When we asked people what advice they would give someone preparing to move to Italy, they said:
"Move to this city for your own reasons, but do not expect to befriend locals, integrate or find a job," commented one expat who made the move to Angera.
"Learn Italian! The vast majority of Milanese do not speak English. Bring traditional yet elegant clothing (the Milanese frown on anything flashy or ostentatious) and expect the mentality to be conservative and somewhat behind what one would expect from a city as well known for it's industry, fashion business and financial center as Milan," remarked one expat living in Milan, Italy.
Answer Question & View More Answers
How do I meet people in Italy?
When we asked people living in Italy about club and activities where newcomers can meet others, they responded:
"There aren't many organizations for expats as it is a smaller area of Italy, however the local bars often have live music and activities, so going out to meet people is an option," commented one expat who made the move to Cesiomaggiore.
"-For Books try FNAC on Via 20 September -For Curry try the Asian Super Markets along from Porto Antico toward Station Principe -For Ex-Pats try the English Bar off a side street Nr Piazza di Ferrari (on left as you head towards Via Garibaldi," remarked one expat living in Genoa, Italy.
Answer Question & View More Answers
What is life like in Italy?
When we asked people living in Italy what life is like and how people spend their time, they said:
"Peoples lives here revolve mainly around family, friends and work. They are very hard workers however have tight knit families and spend alot of time with friends," remarked one expat living in Cesiomaggiore, Italy.
"Arona (on Lago Maggiore in Piemonte) is generally a closed city. People will be curious about you, but in general they are only comfortable with people they have known for many years. The people are very sociable, but it is difficult to break into their well-established groups," wrote one member in Arona.
Answer Question & View More Answers
Is there a lot of crime in Italy?
We asked people if there is a lot of crime. They answered:
"Italy generally has a low level of crime but some regions, particularly in the south, experience higher rates of violence, theft, drug-related crime, and organized crime. Most crimes in Italy are non-violent and property-related, such as pickpocketing, burglary, and vandalism. Computer fraud, identity theft, and online scams are also common, as are violent crimes such as assault, homicide, and organized crime activities," commented one expat who made the move to Italy.
Is there a lot of diversity? Are people in Italy accepting of differences?
"I've met people from over 40 countries, all colors and ethnicities under the rainbow," wrote one member in Fiesole.
"Not diverse at all but the most friendly, accepting, welcoming group I've eve met," remarked one expat who made the move to Minturno.
Answer Question & View More Answers
What are the schools in Italy like?
"this school is state-run so the facilities and the standards are low. look for a better alternative- there is another international school in Genova which seems to be quite good," commented one expat when asked about Deledda International School in Genoa.
"I definitely recommend this school and believe that the academic level continues to rise with the appointment recently of a new head of school. The school is well run and financially stable. It's a good idea to have your child visit if possible, especially if you seek a boarding situation. There are several other good options for high school, but St. Stephen's and Marymount are the ones closest to the historic center, St. Stephen's having the most convenient location within walking distance," remarked one expat living in Rome with children attending St. Stephen's School.
Answer Question & View More Answers
Is the cost of living in Italy high?
We asked people how much they someone comfortably live on in Italy, they wrote:
"The cost of living in Italy can vary greatly depending on the city. In general, the larger cities tend to be more expensive, while smaller cities and towns offer more affordable cost of living. For example, it is generally more expensive to rent an apartment in Rome than it would be in other parts of Italy. Groceries are usually fairly affordable, with fresh produce available in most markets throughout the country. Eating out in restaurants can also be slightly more pricey than in other countries, but prices vary significantly depending on where you dine. Transportation costs in Italy are also quite reasonable, with discounts often available to those who purchase tickets in advance. Overall, the cost of living in Italy is lower than in many other European countries, making it a popular destination for expats," remarked one expat living in Italy.
"That really depends... In Minturno, a couple who want to live simply, using the bus and train for transportation, $20,000/year would suffice," wrote one member in Minturno.
"The cost of living in Italy varies by region. Generally, in the larger cities, such as Roma, Milano, Torino and Firenze, the cost of living tends to be more expensive compared to more rural areas. A nice one bedroom apartment in Italy can range from 1000-1500 US Dollars a month, while a nice two bedroom apartment may cost 1200-2000 US Dollars. Eating at a moderately priced restaurant in Italy may range from 20-30 US Dollars for dinner and a beverage," mentioned an expat living in Italy.
What type of recreational facilities are in Italy?
When we asked people living in Italy about recreational activities, they mentioned:
"In Italy, residents enjoy a variety of recreational facilities suited to their individual interests. Outdoor activities such as hiking, cycling and swimming are popular, and many cities have extensive parks offering picnic areas and playgrounds. Beach resorts and water parks are also found throughout the country, while some of the more popular mountain resorts offer skiing and other winter sports. The Italian coastline is lined with harbors, promenades and piers with various types of marinas and fishing charters. Visitors seeking a more leisurely holiday experience can also enjoy a variety of spas, wineries, festivals, and local historical sites. Shopping centers and theaters are common throughout the country and provide plenty of activities for residents to enjoy in their free time," said one expat.
What is the weather like in Italy?
"The weather in Italy varies depending on the region. Generally, the summers are hot and humid, while winters are milder in the coastal areas but colder in the north. Spring and autumn bring changeable weather but tend to be milder," remarked one expat living in Italy.
Are there good restaurants in Italy?
"One of Italy's most beloved eateries is Trattoria Da Burde in Venice. Established in the 1950s, this no-frills restaurant serves traditional Venetian dishes such as squid-ink risotto and seppia y fasoi. The eatery is renowned for its exquisite views of the Grand Canal and is a favorite among locals and tourists alike. Ristorante Da Ivo in Florence is also a fan favorite. Named by Italy's National Association of Chefs as one of the top 10 restaurants in the country, the eatery boasts a mouth-watering selection of Tuscan dishes such as tagliata di bovino, an aged beef steak served with arugula and shaved Parmigiano-Reggiano. Another popular dining destination is La Terazza di Franco in Rome. Famous for its spectacular views of St. Peter's Basilica, this romantic eatery cooks up old Roman favorites like spaghetti alla carbonara and ossobuco. The restaurant also offers diners a unique twist on classic Italian favorites; its risotto with squid ink and mussels is particularly noteworthy. Finally, food-lovers in the region can't miss La Locanda di Brezzo in Bologna. This traditional trattoria has been serving tasty homestyle dishes like tortellini in brodo and tagliatelle al ragu since the 1950s. The restaurant's intimate atmosphere and affordable prices make it an ideal spot for a romantic date night or an outing with friends," remarked one expat living in Italy.
Where will I buy groceries and do other shopping in Italy?
"People living in Italy typically buy groceries from supermarkets and specialty stores, such as pasticcerie, macellerie, salumerie, and frutta e verdura shops. For clothing and other supplies, they may shop at department stores, local boutiques, or online sites. For household items, they may purchase from larger chain stores, or street markets where they can find a variety of items, as well as artisanal goods. Finally, for fresh produce, people in Italy often shop at farmers markets, which are especially common in the spring and summertime," said one expat living in Italy.
What are the visa & residency requirements in Italy?
"In order to obtain a visa for Italy, foreigners must contact the Italian Embassy or Consulate in their own country to obtain the appropriate visa form and find out the necessary document requirements, such as a valid passport, birth certificate, marriage certificate and proof of income. Applicants must then complete the form and make an appointment to submit the form and documentary evidence to the Embassy at the designated time. To apply for residency in Italy, applicants must first obtain a visa that is valid for at least 90 days and then register at their local police station. They must provide proof of where they will be living in Italy, proof of income and a valid passport with all relevant documents, such as a birth certificate or marriage certificate, to the police station. Upon receipt of the documents and proof of accommodation, the police station will issue the foreigner a residency permit that must be renewed every five years," commented one expat who moved to Italy.
"I have 3 Italian lawyers in the family and they will be the first ones to tell you how difficult it is to deal with the government. The website says one thing; the checklist provided by the consulate says another, etc. And then ALL of it is subject to interpretation! My cousins tried to help my brother with his citizenship paperwork to no avail. Eventually he found a specialist in Bologna and he became a citizen 3 years ago. I am using her now and even with a lawyer I have found the same problems you have experienced: conflicting information, the attitude, etc. My interview (which I attended alone but was prepped by my lawyer via Skype) was very difficult. As soon as I left, I burst into tears. Now I'm waiting for the 'verdict.' They say it could take a year for a decision," said one expat.
Are healthcare and health insurance expensive in Italy?
"Healthcare and health insurance in Italy can be quite costly. Public healthcare is offered through a national health service, and services are expected to be paid for at the time of use. Private health insurance plans are also offered, however they tend to be quite expensive and out of reach for many people. Annual premiums for private health insurance can be thousands of euros, depending on the coverage offered," said one expat living in Italy.
"Health Insurance in Italy is based on the "breadwinner's" income and then a nominal amount for family members. For us: middle income retirees...c. E1600/yr total. Rx very inexpensive," mentioned one expat inItaly.
About the Author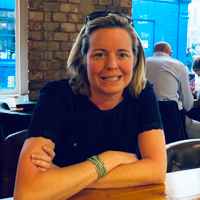 Betsy Burlingame is the Founder and President of Expat Exchange and is one of the Founders of Digital Nomad Exchange. She launched Expat Exchange in 1997 as her Master's thesis project at NYU. Prior to Expat Exchange, Betsy worked at AT&T in International and Mass Market Marketing. She graduated from Ohio Wesleyan University with a BA in International Business and German.
Some of Betsy's articles include 12 Best Places to Live in Portugal, 7 Best Places to Live in Panama and 12 Things to Know Before Moving to the Dominican Republic. Betsy loves to travel and spend time with her family. Connect with Betsy on LinkedIn.