10 Tips for Living in Austria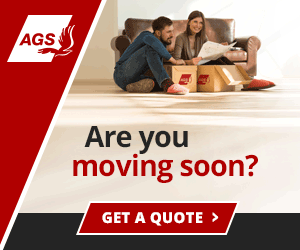 Summary: Expats in Austria offer tips for thriving as an expat living in Austria. Learning German will help you meet locals and truly assimilate. It takes time to befriend Austrians, but once you make friends they are friends for life.
1. Meeting People in Austria
One expat in Vienna said, "I didn't find interacting to be any more difficult than in my country. I made mates and these mates became good friends later. The more I got to know people I liked, the more open interaction we had. They were interested in my culture and helped me out when I needed help. Some Austrians, some from all over the world. As soon as you know at least someone things get esier because it leads to knowing more people and you don't feel like a "sore thumb". City has a lot to offer, thank God. So do something! Get inspired! Take drawing or music lessons, start taking photos, just feed your hobbies whatever they are! Be active all the time. Sign up somewhere because that's how you can get to know people who share your interests. And helps a lot if you have some difficulties to adapt. Don't expect people to be your best friends after you just met them a couple of times. After all you want real friends, don't you? To find your best friend is a difficult task anywhere in the world, I believe. If you already can find people who share your interests and views then nothing is lost. Just don't sit at home, don't close yourself from the world!
"Vienna is as diverse as any large city in Western Europe nowadays is. The people might seem insular in so far as you do not make an attempt to behave as they do and try speaking their language. In general it takes a while to make friends here, but once you make them friendships are not as superficial as they are in the USA, for example," said one expat.
2. The Austrian Culture
"Vienna is a wonderful city with own charm. Austria is a beautiful country with amazing nature. Art! There's really a lot to do here and it's an amazing place for anyone to visit," explained one expat.
"It is difficult to interact with Austrians on a personal basis. Like many cultures in Europe, they are quite closed to outsiders. They are not unfriendly but its difficult to get past the niceties and actually make friends," said one expat.
"I thought because I am European and have lived in other parts of Europe, I did not think that the differences would have been so big for me as they turned out. I am not talking about food, clothing styles, most of my feeling of disconnection with Austrians were their body language which is very closed off, and unwelcoming. As 70 % of our communication is body language. and it was more challenging speaking little of German," agreed another expat.
3. Medical Care in Austria
"We live 2 tram stops away from Wilhelminenspital der Stadt Wien (socialized health care). The emergency services there are excellent. I spent 6 months in the hospital and my time there, and care, has been excellent compared to the US hospitals, where it is about how are you going to pay for your care. In Vienna, it is focused on how can we help you get better," described one expat living in Vienna.
4. Learning the Language
"I was culturally burnt out by the time I moved to Austria, after living in two other countries within the year. I was not interested nor had the energy to learn another language, nevermind, listen to one. However, I did learn basic words and phrases to get by. In retrospect, I would begin to learn the language before hand and build on it once living in the country. As studying and practicing a language is very different," advised one expat.
"I did a language course in German the first year I arrived in Austria. This will help you when making hotel reservations, appointments to visit your doctor, shopping and dealing with the local population. Your colleagues may not necessarily speak the local language and one can assist the non-German speakers when the need arises," recommended another expat.
"Try "Volkshochschule", they are all over Europe and teach German for beginners who have to pass a german test in order to get a residence permit in Austria. Goes for 2 semester per year, 4 month each, one day a week for 150Euro/semester.My husband is a beginner and is doing well and does his home work each week," suggested one expat.
5. Culture Shock in Austria
"All the research and talking to others is relative. Living is a very different thing all together. Make sure you have your supports to lean on to deal with the emotional up and downs. Have the comforts of home with you, such as, pictures. Give yourself the time to not like it and like the new country. Zenophobia is huge in Europe. And know, if it isn't your place, you can always go home. It is sometimes better to walk away than stay in a place that does not respect you as a woman or from your culture. Or when you hold very different feelings about how people should be treated. For example, in Asia, child abuse is not illegal," said one expat living in Vienna.
6. Renting in Austria
"The average rent is about $800 - $1,200 American Dollars per month WITHOUT the ammenities, and you need to purchase your own kitchen. I am not kidding," said one expat who moved to Graz.
"Rent in Wien is expensive, and most of the rentals have a "agent" you must use...and they charge 1200-2000 euros. Look for agent free properties, or try to rent from an expat," explained one expat.
"I think it is cheaper to find an apartment on sites such as jobwohnen.at or other websites, because looking through an agent always means a hefty provision," said another expat.
7. Where to Live in Vienna
"Vienna is not such a friendly place if you come from America - very "provincial and suspicious nature abounds here. If you are staying a long time...+5 years consider to try and integrate, if less than 5 years then move to 18th or 19th districts, expats slums. In the 18th & 19th you have lots of Eng speaking temp families with which you have things in common," explained one expat.
8. Clubs in Austria
AWA Vienna (American Women's Association) is a club for English speaking people in Vienna, International Women's Association of Graz is a similar club in Graz, Vienna Babies Club is a support group for expat moms in Vienna and the International Women's Group Mistelbach.
9. International Schools in Vienna
Amadeus International School Vienna, American International School of Vienna, International Christian School of Vienna, Danube International School of Vienna and Vienna International School.
10. Skiing in Austria
If you are relocated to Austria for work and are a skier, you'll be in heaven every winter! Whether you ski in Innsbruck, ski in Lech or ski in St. Anton, you'll be a happy skier!
About the Author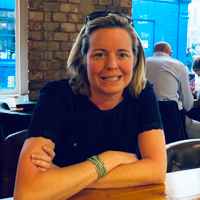 Betsy Burlingame is the Founder and President of Expat Exchange and is one of the Founders of Digital Nomad Exchange. She launched Expat Exchange in 1997 as her Master's thesis project at NYU. Prior to Expat Exchange, Betsy worked at AT&T in International and Mass Market Marketing. She graduated from Ohio Wesleyan University with a BA in International Business and German.
Some of Betsy's articles include 12 Best Places to Live in Portugal, 7 Best Places to Live in Panama and 12 Things to Know Before Moving to the Dominican Republic. Betsy loves to travel and spend time with her family. Connect with Betsy on LinkedIn.
Comments
guest
As an American, I lived in Austria consistently for four years, and intermittently for 18 years, with my Austrian wife. Austrians are not necessarily insular, but culturally, an Austrian must be introduced to a stranger. Americans will strike up a conversation with anyone, Austrians consider it rude to interrupt someone who you have not been introduced to with the exception of directions or business ( and in the latter it is STILL better to be introduced). Many Austrian companies will not hire Americans as US tax law requires EU companies to report the incomes of Americans. Most companies will not bother dealing with the US Govt, so don't be offended if you are the perfect candidate and are turned down. One way to subtly ferret out if they will hire you is to ask if other Americans are currently employed by the firm. There is also Ageism in Austria, so they may pick a younger unqualified candidate over you. Austrians are also very direct, almost to the point of rudeness. As I have lived In Austria long enough, I have grown comfortable and even imitate it. Most Americans I meet find me to be very direct as a result, and others have apologized on my behalf saying I'm just European in my manners. Flexibility as an Expat in any country is key. Auf wiedersehen und Viel Gluck!