5 Tips for Living in Perth, Australia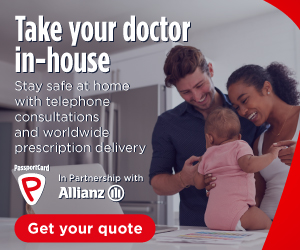 Expats in Perth, Australia enjoy diverse cultural options despite the fact that it is in a geographically remote area compared to Melbourne and Sydney . Find some ideas on how to make the most of expat life in Perth.
Here are some tips for expats living in Perth, Australia.
1.) Living in Perth
Expats living in Perth find that it is different than living in Melbourne or Sydney, as it is in the far more geographically isolated state of Western Australia.
Perth is the fourth largest city in Australia and the capital of Western Australia, which is also the largest state in the country.
The city of Perth offers many cultural attractions and excellent restaurants.
2.) Things to Do in Perth
One expat in Perth recommended "cycling, any children's activities, triathlon, swimming, running and basically any outdoor activities" as a way to meet people after moving there. This expat, when asked what advice he or she would give a friend considering Perth, the expat wrote "Just do it. Perth is a fantastic city and well worth the move."
3.) Culture Shock in Perth
Another expat in Perth wrote in a Dream vs. Reality expat report that the people did not exactly meet her expectations. She wrote that "far from being laid back the rules and regulations in [Western Australia] create more stress (especially when you don't understand them). The only way in which people are 'laid back' is when it comes to providing a service - the local 'joke' is that WA stands for wait awhile and that is so true it's not funny."
So an important factor in successfully transitioning to expat life in Perth is the ability of prospective expats to adapt when reality on the ground is differs from the expectations they bring with them.
4.) Culture of Perth
Expat in Perth will find a great deal to experience and do in Perth. One expat wrote in a living in Perth expat report that "there is definitely more cultural, racial and religious diversity compared to 15 years ago when I was here, and I think that makes it a better city." In addition to the Perth Cultural Centre, there is also the Perth International Arts Fevstival, which takes place in February and March, and much more.
5.) Where to Live and What Else To Do in Perth As An Expat
In a Living in Perth expat report, an expat advised expats to "bring a pair of bathers, a t-shirt and shorts and let's get a suntan."
I would also say to live within a 5 km radius of the city, North Perth, Victoria Park, Leederville, Subiaco, Como or live down at the Fremantle area to name a few suburbs. If you prefer the hills and trees type environment then Kalamunda, Roleystone, Parkerville (more for the family oriented). Bring a bike because the bike paths here are scenic and second to none. Weekends hold lots to do especially in the winery districts both in Perth and down south (3 - 4 hours drive).
About the Author

Joshua Wood, LPC joined Expat Exchange in 2000 and serves as one of its Co-Presidents. He is also one of the Founders of Digital Nomad Exchange. Prior to Expat Exchange, Joshua worked for NBC Cable (MSNBC and CNBC Primetime). Joshua has a BA from Syracuse and a Master's in Clinical and Counseling Psychology from Fairleigh Dickinson University. Mr. Wood is also a licensed counselor and psychotherapist.
Some of Joshua's articles include Pros and Cons of Living in Portugal, 10 Best Places to Live in Ireland and Pros and Cons of Living in Uruguay. Connect with Joshua on LinkedIn.
Comments
aaronbennis
Greetings Joshua, Thank you for the FYI update on Perth. Now, what about the general cost of living factors of Perth, compared to Sydney or Melbourne? If I need to ask, then I cannot afford it, maybe? :-)