10 Tips for Living in Malaysia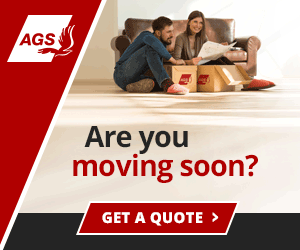 Summary: Expats in Malaysia agree that living in Malaysia has its pros and cons. Expats love the welcoming Malay people, cultural diversity, lower cost of living and amazing food. Many find that the noisiness, dirty city streets and dangerous driving conditions can be a challenge. Where you choose to live makes a big difference in lifestyle as well.
1. Expat Life in Malaysia
"Have a look yourself and enjoy the friendliness of the people, the unbelievable wide range of good food, and lots of sunny days. Try out the different places which might be your thing, like bustling Kuala Lumpur, romantic Melaka (Malacca in English) or the laidback food-heaven Penang," said one expat. "I love Malaysia; yes, the driving is crazy -- but hey, nothing is as bad as Dubai or Africa -- yes, there are roosters and fireworks, but the people, beaches, etc. are fantastic. I really enjoy it and will miss it when we move to our next posting. KL is a vibrant, beautiful city with tons to do, whether you enjoy jazz, theatre, jogging, biking, charity work...there's plenty! And Malaysia costs less ... so save your money and enjoy," praised one expat living in Malaysia.
2. Where to Live in Malaysia
"Penang is more laid back than KL. It offers easier to access to Thailand and Vietnam. KL [Kuala Lumpur] is the capital city of Malaysia, hence the cost of living in KL would be comparatively higher than other states in Malaysia. Melaka and Johor are near Singapore. Do take the time to visit these places before deciding where you would like to spend your retired life," recommended one expat in Malaysia. "My wife and I moved to Malaysia from US in late May and we love it here. We first looked at KL and the surrounding area for everything including housing, but we ended up moving to Penang Island which is about 5 hours north of KL. The reason we didn?t like KL is because we left the US (we are both from the northeast) to get away from the busy and hurry up lifestyle. And, KL resembles that a bit because it is a major city. It is a wonderful place with a lot to offer including the excellent city transportation. By the way, the food in night markets and the street food is one of the best things we love about Malaysia," explained another expat.
3. Brace for the Heat and Noise in Malaysia
"Brace for the heat. Being in the Klang Valley, it means lots of heat and humidity level is very high. Showers and heavy rainfalls are also common. The weather just does not permit much walking between 11 am to 4 p.m," forewarned one expat. When you look at the average temperatures through the year in Malaysia, the daily highs are just around 89F all year and the lows are just around 74F with March being the hottest month and January the coolest (if people actually notice the slight difference)!
Several expats cautioned those preparing to move to Malaysia about the noise. One expat in Malaysia said, "be prepared for 24-hour loudspeaker noise from mosques. Malaysians have no sense of, nor respect for, aural privacy. Various Malay, Chinese, Indian holidays are celebrated, complete with most intrusive noise -- including powerful fireworks (think small bombs), electronically amplified music, yelling, screaming, off-key barrage of chants. Sensory assault that feels like you're living in a war zone. Bring good earplugs."
4. Cost of Living in Malaysia
"Rent and real estate prices are absurdly high in cities and reasonable if you are far from cities. Rents can be as low as US $100 for a house in a small town. Real estate gets absurdly high in Kuala Lumpur and Penang, where real estate has become unreasonably priced," said one expat. "To live comfortably in KL and save, you need at least RM 10,000 if housing, medical, transportation is taken care of by employer," advised another expat. "For a single guy with all expenses paid, you will have enough $$ to enjoy life and save with RM 7,500," added another expat. One expat cautioned, "international schools are expensive (compared to the low cost of living here) so you should ask your company to pay the cost." Visit Numbeo, for more information on the cost of living in Malaysia.
5. Do You Need to Learn Malay?
Many people preparing to move to Malaysia wonder if they need to learn Malay. One expat in Penang said, "by the way they do have their own language, but almost everyone speaks English, so you will not have any problem communicating." That being said, expats always recommend learning some of the language, because it helps you connect with locals and truly immerse yourself in the local culture.
6. Driving in Malaysia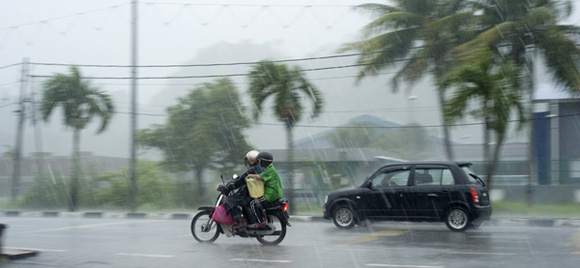 Compared to their home countries, most expats don't enjoy driving in Malaysia. "Getting around is fairly easy, cabs are a plenty and very cheap compared to most other countries. Public buses do not service a lot of areas. A car is an absolute must if you have kids," advised one expat. "Poor traffic controls, signs missing or misplaced, maps outdated and inaccurate, haphazard design of roads and highways. Aggressive drivers of all races whose behavior would get them fined or arrested in any Western country. You literally take your life in your own hands if you ride a motorcycle in KL. Best transport vehicles for travel are BIG, tall, and nasty looking," warned one expat. Another said, "I first met my wife here in the US and I let her drive - scared the hell out of me. But in Malaysia, her driving seemed so normal and just right - a perfect Malay driver! A stop sign - just a suggestion! Lines on the road - only if your inclined! Single lane - more can fit, come on lah!" According to the US Department of State, "traffic in Malaysia moves on the left side of the road, and most vehicles are right-hand drive. Motorcyclists attempt to circumvent traffic blockage by weaving in and out of traffic, temporarily using vacant oncoming traffic lanes, and running through red lights. This poses a hazard for both drivers and pedestrians unfamiliar with such traffic patterns. If you drive, you should use your turn signals well in advance of turning to alert motorcycles of your intent to turn. By law, you must use your front and back seat belts in Malaysia and must not use your cell phone while driving unless it is hands-free (e.g., Bluetooth.) Turning left at a red light is not legal unless otherwise marked...Please note that laws against drinking and driving are strictly enforced and carry serious penalties. Police operate sobriety checkpoints in many entertainment districts frequented by expatriates. At these checkpoints, all drivers must submit to alcohol breath tests. If you fail a breath test, you will be arrested."
7. Healthcare & Health Insurance for Expats in Malaysia
According to the US Embassy in Kuala Lumpur, "Medical facilities and services are adequate in Malaysia?s larger cities, where Western-trained doctors can be found. Psychological and psychiatric medical and counseling services are limited. Malaysian ambulance attendants lack training equivalent to their U.S. counterparts. Callers to Malaysia?s ?999? emergency number (equivalent to the U.S. 911) are connected to the Red Crescent, and patients are directed to whichever hospital the dispatcher chooses. Americans staying in Malaysia for extended periods, especially those who have known health problems, are advised to investigate private ambulance services in their area and to provide family and close contacts with the direct telephone number(s) of the service they prefer."
8. Malaysia is Very Accepting of Diversity
"[Malaysia is] very multi racial and people seem to have no problems living next door to each other in spite of racial or religious preferences. In fact, all major religious festivals are public holidays and everyone celebrates," said one expat.
Despite that diversity, we must unfortunately clarify that gay and Jewish people are not welcome with open arms in Malaysia.
LGBT Rights in Malaysia are basically unrecognized. One expat stated, "Malaysia has quite strict laws against sex between man (see Anwar Ibrahim case, former Deputy Prime Minister)."
"There is a very real threat for Jews to stay in Malaysia, the same as in many Muslim countries," warned one expat. Another said, "Malaysia is not really Jewish friendly. If you have an entry visa from Israel in your passport, you are not allowed to enter Malaysia." According to the State Department, "Israeli entry or exit stamps in your U.S. passport should not cause difficulties with Malaysian Immigration. However, immigration officials have denied entry to U.S.-Israeli dual nationals who have presented their Israeli passports to show exit stamps from their last destination. Therefore, it is important that U.S.-Israeli dual nationals use their U.S. passports to depart the last country on their itinerary prior to arriving in Malaysia."
9. Meeting Other Expats in Malaysia
"Private clubs like Saujana Kuala Lumpur, Tropicana and Bukit Kiara Equestrian & Country Resort are great for expats with families and young children. They are affordable too. Bukit Kiara has an equestarian club for kids and adults," recommended one expat. Other expat clubs include American Association of Malaysia, Canadian Association of Malaysia, Hash House Harriers and Association of British Women in Malaysia.
10. More Advice for Living in Malaysia
Visit our Malaysia Real Estate section to find properties for sale and rent in Malaysia. Plus, our Expat Guide to Malaysia has numerous reviews of international schools in Malaysia such as Fairview International School, Tenby International School, Cempaka International School and others.
About the Author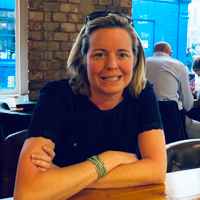 Betsy Burlingame is the Founder and President of Expat Exchange and is one of the Founders of Digital Nomad Exchange. She launched Expat Exchange in 1997 as her Master's thesis project at NYU. Prior to Expat Exchange, Betsy worked at AT&T in International and Mass Market Marketing. She graduated from Ohio Wesleyan University with a BA in International Business and German.
Some of Betsy's articles include 12 Best Places to Live in Portugal, 7 Best Places to Live in Panama and 12 Things to Know Before Moving to the Dominican Republic. Betsy loves to travel and spend time with her family. Connect with Betsy on LinkedIn.
Comments
newarrior
I am already hearing impaired..I wear ear plugs everywhere but still dread lou d noise....How do you avoid it in Malaysia/KL ? How is the noise compared to Bangkok ? Thanks !