9 Healthcare & Health Insurance Tips for Expats in Italy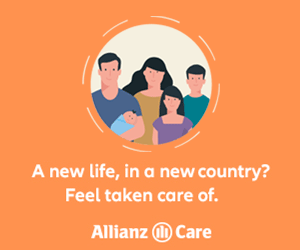 Summary: Expats in Italy share tips and advice about healthcare and health insurance in Italy. Advice about finding an English-speaking doctor, using The Sistema Sanitario Nazionale (SSN) and more.
Expats in Italy offer advice to newcomers and those preparing to move to Italy about health insurance for expats in Italy and healthcare. They offer advice about private vs. public healthcare in Italy, costs of private health services, enrolling in the public health insurance system and more. Several expats even share their experiences having a baby in Italy.
Find an English-Speaking Doctor in Italy
"If you don't speak Italian, it can be difficult to manage the services you might/will need, especially if you are going to need a good doctor. Health care issues are not ones in which one wants misunderstandings to occur. As you become more proficient with the Italian language, your options will improve," recommended one expat. Another expat added, "If in serious health, seek English speaking private physician -- you get what you pay for." "Get established with a local doctor before you actually need one -- you will need a primary car doctor to refer you to specialists," advised one expat.
Public vs. Private Insurance and Healthcare for Expats in Italy
The Sistema Sanitario Nazionale (SSN), Italy's public healthcare system, was established in the 1970s. The system focuses on sick care rather than preventative medicine. "Our family has been using public healthcare for over 3 yrs. At first I was a little worried. The bureaucracy of getting into the system didn't make me feel any better. Now that all our services are in place we are quite happy with the care we receive for both medical and dental (private dental office). We also use special care services for our 9 yr old son who was born with an orthopedic disability. Getting all services in place took a lot of footwork. Often times we felt like we were getting the run around but it all worked out. Compared to living in the US, our annual medical cost dropped 95%. Our son also qualifies for the Italian version of Social Security. Something we never qualified for in the US," explained an expat who uses the public healthcare system in Italy.
"I do not use the public system but have friends who do. Their opinions vary; some think the care is great, others don't. I know that many experience long wait times for some tests (a friend had to wait 7 months for a colonoscopy), another waited 2 hours at a lab the last time she went to have blood drawn. An Italian friend battling cancer feels confident with his course of treatment, but is not happy with the 'bedside manner' of his specialist, which I think is a common complaint. Another Italian friend goes to Torino to see a gynecologist because she doesn't like any of the ones she has seen in Florence. So, as I said, it's a mixed bag of opinions from people who use the public system. I do know that many people on the public system buy private health insurance, if they can afford it. They feel the care is generally better and the wait times for many procedures and tests are far shorter. I don't use the public system and have been mostly happy with my G.P., but I've had issues with some of the specialists I've seen. So, as I said, it's a mixed bag. I know Italy has many fine doctors and other medical professionals, and hospital care seems good; I haven't personally had to go to any of them, but folks who have seemed happy with their care. I also think a lot will depend on where you live in Italy and the specific needs you might have," explained one expat.
Get a
free international health insurance quote
from our partner,
Allianz Care
, whose plans ensure that you have access to quality healthcare whenever you need it. Allianz's flexible solutions allow you to tailor your cover to meet your needs and budget.

International Health Insurance in Italy
Get a free international health insurance quote
from our partner, Allianz Care
, whose plans ensure that you have access to quality healthcare whenever you need it. Allianz's flexible solutions allow you to tailor your cover to meet your needs and budget.
Get a Quote
Newcomers Need Private Health Insurance Upon Arrival in Italy
"I don't know if you have already researched the requirement for Elective Visa, so I will give the abbreviated answer. You will need to have purchased health insurance before arrival. One place you can look at which will give you an idea of what it would cost you is AARO. After you have applied for, and received your Permesso di Siggorno, you can pay to join the Italian National healthcare system. Much less than private insurance," advised one expat in Italy when asked about healthcare.
Enrolling in the Public Healthcare System
Permanent residents and some other foreign nationals who are working are eligible for low cost health care through the Servicio Sanitario Nazionale or SSN. According to the Italian government, "Foreign citizens [non-EU] with regular stay permit and their regularly staying dependent family members are entitled to registration with the National Health Service and to the same treatment as Italian citizens with reference to contributory burden and the health care provided." For information about obtaining residency in Italy, see our article, 7 Tips for Obtaining Residency in Italy.
One expat described the process, "Getting your health care card is one of the hardest things to accomplish. It required having your commune certifying your residency. In the case of a small town, a local policeman (could be from a nearby town) will usually visit you to verify you actually live there. normally, you need to spend 3 months continuous or something like that. most important thing is to become pals with the commune anagrapher. They can help once they know you serious."
Private Health Insurance for Expats in Italy
If you are not yet eligible for SSN or wish to have private expat health insurance, get a quote from our trusted expat health insurance partner, CIGNA.
Time Your Enrollment Right
In a discussion about healthcare in Italy, one expat explained, "I don't know about buying private insurance, but you do not need to continue it once you are enrolled in the public health care system. The last time I checked into it, the cost to enroll is on a sliding scale according to your level of income but 'tops out' at 2,700 euros per year (for a single person; I can't speak to the cost for a couple). Be careful, however, as public health care enrollment is based on the calendar year and regardless of the month you enroll, you will be required to pay the entire year's premium amount, which will expire on 31 December. If you enroll in April, for example, you will be required to pay the entire year's cost but it won't cover you until April of the following year; it will expire on 31 December. You will then need to pay for the next calendar year in January. Also, they don't allow for monthly payments; the entire year's cost needs to be paid in full at the time of enrollment."
Keep Your Private Health Insurance as You Transition to Public Healthcare
One expat offered a great suggestion for expats who are worried about transitioning from private to public healthcare. "I would maintain your private health insurance as you transition and start receiving care, then if you are satisfied you can get the level required, you can always cancel. As with anything I would think it much harder to cancel than have to scramble and try to reactive if required."
Having a Baby in Italy
An expat who had a baby in Alghero, Italy described her experience, "I gave birth in Ospedale Civile, it had been recommended to me by my gynecologist for having a low c-section outcome, other local hospitals are apparently quick to opt for them when a labour is progressing slowly. It is an old hospital and I shared a room with 3 other women. The babies are kept in a nursery and brought to the Mums for feeding only. There were a number of shared bathrooms however they were all very shabby and small. I had to take my own toilet roll, cups, water but I knew this in advance. For me it wasn't a very positive experience, it was my first baby and I don't speak fluent Italian, when my labour started I wasn't moved to a private room, when the evening came my husband was told to go home and come back in the morning and that I should try to sleep which is not easy when you're having contractions every 5 minutes. However, the gynecologists and midwives were all very nice and friendly but the nurses were brilliant."
An expat shared her story of having a baby in Rome, "It was really positive experience. I gave birth to my daughter to one of the largest public hospitals of Rome - Gemelli and I definitely recommend it to everybody. It is free, delivery room is private and huge with a toilet and shower etc. There was 5 members of the staff with me, including 2 students on practice. Everyone was really nice, caring and professional. Don't waste your time and money on private clinics. Maybe they will have nicer looking reception and not so many people waiting, but the best professionals are working in large state hospitals, best equipment end supplies are there either. One of my friends had a horrible experience in one of the most popular private clinics - Artemisia."
Prescription Medicine Availability and Costs in Italy
"All common prescriptions are available here, generally a prescription is necessary but the pharmacists have a lot of discretion. I have been able to get antibiotics without a prescription for recurring sinus infections for example," said one expat. "I want to add that every pharmacist I have used has been excellent; they are extremely knowledgeable and helpful," added another expat.
About the Author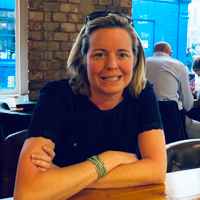 Betsy Burlingame is the Founder and President of Expat Exchange and is one of the Founders of Digital Nomad Exchange. She launched Expat Exchange in 1997 as her Master's thesis project at NYU. Prior to Expat Exchange, Betsy worked at AT&T in International and Mass Market Marketing. She graduated from Ohio Wesleyan University with a BA in International Business and German.
Some of Betsy's articles include 12 Best Places to Live in Portugal, 7 Best Places to Live in Panama and 12 Things to Know Before Moving to the Dominican Republic. Betsy loves to travel and spend time with her family. Connect with Betsy on LinkedIn.