Living in Colombia
Last updated on Feb 06, 2023
Summary: The approximate population of Colombia is 49.7 million people. The largest cities in Colombia are Bogotá (7.7 million people), Medellín (2.4 million people), Cali (2.2 million people), Barranquilla (1.2 million people), and Cartagena (1 million people). Expats love living in Colombia for its vibrant culture, friendly people, and beautiful landscapes. People describe life in Colombia as relaxed and laid-back, with plenty of opportunities to explore the country's diverse culture and natural beauty. Popular foods in Colombia include arepas (corn cakes), empanadas (stuffed pastries), tamales (corn-based dishes), and ajiaco (a soup made with chicken, potatoes, and corn). The cons of living in Colombia include the high crime rate, the lack of reliable public transportation, and the difficulty of finding quality healthcare. The average cost of living for an expat is around $1,500 to $2,000 per month, depending on the city and lifestyle. This includes rent, utilities, food, transportation, and entertainment.
What do I need to know about living in Colombia?
When we asked people what advice they would give someone preparing to move to Colombia, they said:
"Before retiring in Colombia, it is important to research the local tax regulations, geographic and cultural differences, health care system and its cost, and the cost of living. You should make sure you have obtained a valid visa to stay in the country. You should also familiarize yourself with the local customs, culture and language. Additionally, you may want to consider living in a community that includes other expats, as it can make it easier to adjust to the new culture. Finally, it is important to have access to financial resources, since some services and items may be available only with cash payments," added another expat who made the move to Colombia.
"A person can develop a beautiful life here, however, it will take time and not happen magically .The assets of this city are well worth the investment. Be kind to yourself and patient. Don't believe all you hear. Everyone (expat, other) has their best visa person, you can loose a lot of money on that one. Just because someone has lived here two years, or in four Latin countries, does not mean they are experts, at all. Find the ones who have lived here fifteen years. Listen to what people say, put what they say through your own filter system, use your head, you can do this. You can do this! You will make mistakes, everyone does! It is part of moving abroad. You will have to put some effort into this and give yourself three years in the long term. One has to learn how to live here, the resources are excellent and again, Medellinguru.com is very helpful. It is worth the investment of your time and energy to learn how to do this," explained one expat living in Medellin, Colombia.
How do I meet people in Colombia?
When we asked people living in Colombia about club and activities where newcomers can meet others, they responded:
"Meeting people in Colombia can be as simple as chatting up locals in the street or getting out and exploring the vibrant nightlife that many cities have to offer. You can also get involved in activities like salsa dancing, playing sports such as football or tennis, or joining tour groups or language exchanges. Alternatively, you can join social networking websites or apps designed to connect locals and foreigners. Perhaps the most underrated way to meet people in Colombia is to attend local festivals or cultural events. Taking part in these, talking to the performers, and interacting with other attendees is a great way to make friends," added another expat who made the move to Colombia.
What is life like in Colombia?
When we asked people living in Colombia what life is like and how people spend their time, they said:
"Living as an expat in the area can be an exciting and rewarding experience. The local culture is very welcoming and hospitable to newcomers. There is a range of different accommodation options depending on one's budget, from large villas to smaller apartments. The area offers a variety of recreational activities and attractions, from the picturesque beaches to the vibrant nightlife and many more. The weather is generally pleasant year-round and the Mediterranean climate makes it easy to explore the area. The cost of living is also affordable and expats will find most necessary amenities and services within easy reach. Healthcare is reliable and there are a number of international schools nearby. There is a supportive expat community that can help newcomers settle in and adjust," added another expat who made the move to Colombia.
"In general, in my opinion, this is a very fine, large Latin city of over four million. Being Latin, families are very strong, work is strong, socializing is very strong and the people of Medellin are some of the nicest you will find worldwide. They welcome expats. This is a very diverse city, thirteen universities, excellent medical facilities, clean, excellent food, water, air (seasonal concerns). Worldwide metropolitan city that is very difficult to beat. You will look long and hard to find a better worldwide city," explained one expat living in Medellin, Colombia.
Is there a lot of crime in Colombia?
We asked people if there is a lot of crime. They answered:
"Yes, there is a significant amount of crime in Colombia. The country has one of the highest rates of violence in Latin America and many of the crimes committed are related to gangs, drugs, and organized crime. According to a report by the United Nations High Commissioner for Human Rights, Colombia consistently ranks amongst the top five countries in the world for homicides, with around 34 homicides per 100,000 citizens in 2019. Additionally, the country has also been listed as a major drug-trafficking hub," added another expat who made the move to Colombia.
"People talk about it, especially on the Facebook groups. But we never see it, and we feel very safe," explained one expat living in Medellin, Colombia.
Answer Question & View More Answers
Is there a lot of diversity? Are people in Colombia accepting of differences?
"Yes, there is a lot of diversity in Colombia. Because of Colombia's diverse ethnic and cultural population, it is highly accepting of differences. This acceptance is reflected in the country's many national holidays, which celebrate the blending of traditional and modern traditions, as well as its vibrant music scene, where various genres blend together. Additionally, Colombia has a diverse religious population and people of all religions are welcome. People of all races, gender, and sexual orientations are also generally well accepted in Colombia, though there are still pockets of discrimination in some areas," remarked another expat living in Colombia.
"Overall, the people are accepting of anyone in my experience. I have only met one Colombian who has complained about expats. I don't pay much attention to this person. The economic diversity is defined by six "Strata" six being the highest. Culturally, this is South America, to be sure, great South America. This city is law abiding for the most part and handled the covid quarantine with poise. Perfect, no. There were instances like everywhere. The most complaints i hear are from expats who, perhaps, wish Medellin was more similar to states. Having said that, most expats love it here, particularly retirees who have a higher standard of living on less monthly income. Anything this city puts its mind to to accomplish they do beautifully. Communities come from all over the world to learn how Medellin achieves the standards it does," added another expat in Medellin.
What are the schools in Colombia like?
"Colombia has a variety of educational options for students including both public and private education. Public schools are regulated by the government and provide free education for students, although families may still have to pay for some supplies and activities. Private schools often have a more holistic education, emphasizing different activities, including arts and sports. They are also more likely to offer a more personalized learning experience with smaller class sizes and additional activities outside of the regular school day. Colombia also has a number of other educational institutions, such as universities and specialized programs like militar academies," remarked another parent with kids at in .
"Be aware that the presentation of the school is excelent and the school promise a lot of things that are not true. It is a regular academic school with a nice campus," explained one expat living in Cali, Colombia.
Answer Question & View More Answers
Is the cost of living in Colombia high?
We asked people how much they someone comfortably live on in Colombia, they wrote:
"The cost of living in Colombia is relatively affordable compared to other countries. With its favorable exchange rate, a variety of options for housing and reasonable prices for food, transport and other living expenses, Colombia offers great value for money," said another expat in Colombia.
"The exact and precise answer is...that depends. Do you prefer city life or country living? How many in the family? how's your health? Do you think you'll need a car? I have more than $1500.00 (USD) but I could live on it no problemo. I'm single, have no need for a car because my neighborhood is pretty much self contained and walkable. 1500 bucks translated into COP would still be far more than the average person earns here," added another expat who made the move to Colombia.
Answer Question & View More Answers
"Rent and utilities can be anywhere from USD$300 per month to USD$3,000 per month, just depending on what you require. In Suramericana, I routinely eat lunch for less than $2, or you can go to El Poblado and pay $15 if you prefer," said another expat.
What type of recreational facilities are in Colombia?
When we asked people living in Colombia about recreational activities, they mentioned:
"Near the Stadium (Estadio) there is a huge sports complex with a gigantic swimming pool and comprehensive sports options. The city is in a valley in the Andes mountains. The options for hiking are endless," mentioned another expat inMedellin.
What is the weather like in Colombia?
"The daily high temperature is usually around 79 or 80F. The overnight low is usually around 60F. There are no mosquitoes or other flying insects. You can leave your unscreened windows open all day an all night and you will probably comfortable. It just doesn't get any better," commented one expat living in Medellin, Colombia.
Are there good restaurants in Colombia?
"There are two primary areas where restaurants, bars and nightlife are concentrated. The one most commonly known by tourists is in El Poblado in the vicinity of Parque Lleras. The one frequented by locals and some Europeans is further north on Carrera 70. Almost anyone can direct you to these two areas," commented one expat who moved to Medellin.
Where will I buy groceries and do other shopping in Colombia?
"Local stores are littered throughout every neighborhood. They provide both handy shopping for locals and a livelihood for many, so I like to patronize them. When there is something you can't find elsewhere, a large chain grocery/department store called Exito! has a store within walking distance. Lunch is a great meal to eat out, as there are many restaurants that only open for lunch, offer choices as simple as "which meat/fish do you want?" and it is a sit-down meal with soup, a large plate of food, and some fruit juice with the speed and convenience of fast food," mentioned another expat inMedellin.
What are the visa & residency requirements in Colombia?
"The laws changed in December, 2017 and many of the visas, including retirement and investment visas are now for 3 years instead of 1 as they were before. Check local websites as this new information is updated," said an expat in Medellin.
Are healthcare and health insurance expensive in Colombia?
"You can choose any health Ins company you want here, at a very reasonable price. Sanitas was recommended to me many years ago and I love it. My ambulance ride last year (5 hours) Hospital stay, and open Heart Surgery cost me $1 USD for the co-pay and never a deductable here," commented one expat living in Florencia, Colombia.
"Colombia is known for its high quality of private medical care and medical universities. Bucaramanga is well known for medical education and we have a plethora of hospitals and doctors. In my experience, prices are much cheaper here than the USA. eg. ACL surgery in the USA can run $60K to $80k, not including physical therapy. ACL surgery here is $5k including physical therapy," remarked another expat living in Bucaramanga.
About the Author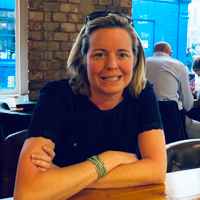 Betsy Burlingame is the Founder and President of Expat Exchange and is one of the Founders of Digital Nomad Exchange. She launched Expat Exchange in 1997 as her Master's thesis project at NYU. Prior to Expat Exchange, Betsy worked at AT&T in International and Mass Market Marketing. She graduated from Ohio Wesleyan University with a BA in International Business and German.
Some of Betsy's articles include 12 Best Places to Live in Portugal, 7 Best Places to Live in Panama and 12 Things to Know Before Moving to the Dominican Republic. Betsy loves to travel and spend time with her family. Connect with Betsy on LinkedIn.