Real Estate in Colombia
Last updated on Jan 01, 2023
Summary: An expat should search for a home to buy in Colombia by researching the different neighborhoods and cities in the country. It is important to consider the safety of the area, the cost of living, and the availability of amenities. Expats should also consider the local culture and language when selecting a home. Homes in Colombia typically include basic amenities such as running water, electricity, and internet access. Many homes also have air conditioning, a kitchen, and a balcony or terrace. Foreigners are allowed to own property in Colombia, but there are certain restrictions. For example, foreigners are not allowed to own land within 50 kilometers of the coast or 100 kilometers of the border. Additionally, foreigners must obtain a visa before they can purchase property in Colombia.
How do I find a place to live in Colombia?
We asked expats how they chose their neighborhood and found a place to live. They answered:
"Colombia is a beautiful country and one of the most popular destinations for those wishing to live abroad. Finding a place to live can be difficult, but there are several options to consider. One option is to use property websites such as PISO KIT, OLX, Fincaraiz, Casa Inteligente, or Vivavisos to begin searching for available properties. Additionally, searching through social media websites can help narrow down apartments and houses that match the criteria you are looking for. Finally, it is also possible to use craigslist (clasificados.craigslist.org) to find available rooms, apartments and houses that fit within your budget. Additionally, if you know someone living in Colombia, you could also ask them for recommendations or even to help you with the search," remarked another member in Colombia.
"Found on fincaraiz.com. Friend checked it out, said it was good, negotiated with owner, came down two weeks before move, checked it out, signed papers," explained one expat living in Medellin, Colombia.
Answer Question & View More Answers
What is a typical expat home or apartment like in Colombia?
"Expat homes and apartments in Colombia vary depending on the area. Generally, expats in major cities like Bogotá, Medellín, and Cali tend to rent or purchase modern, furnished apartments in the city center or close to the city center, with amenities such as fitness centers, swimming pools, and secure access. In smaller towns, expats can typically rent or purchase more traditional apartments and homes, most of which are unfurnished, but they may have access to some amenities, depending on the location. In rural areas, expats can rent or purchase modern homes, complete with gardens and pools, but usually without the amenities of urban living," said another person in Colombia.
"I have a US $70,000 home I found and fell in love with. This home in the Gig harbor area in WA will cost $600,000. Some expats buy homes in more expensive areas out of town for US $120,000 with swimming pools and entertainment areas," added another expat who made the move to Cartago.
Answer Question & View More Answers
What is the average cost of housing in Colombia?
If you are thinking about moving to Colombia, cost of living in probably a key consideration. Expats commented about the cost of housing:
"The average cost of housing in Colombia can vary depending on the region, size, and type of housing, but generally buying a house in Colombia can range from medium to low prices compared to other countries," added another expat who made the move to Colombia.
"Lower. Comparative USD $3,000+. I pay USD $1,400 or lower depending on exchange rate, for 90 sq mt, live in Poblado, many apts are less expensive. I know people who live nicely on monthly Social Security, they stay out of high rent places a couple of blocks of Poblado Avenue, literally," explained one foreigner living in Medellin, Colombia.
Answer Question & View More Answers
Should I buy or rent a home in Colombia?
If you have not spent a lot of time in Colombia, you should rent before even thinking about buying. We asked expats there about the buy vs. rent decision:
"Deciding whether to buy or rent a home in Colombia depends on many factors, such as affordability, length of stay, and personal preferences. Buying a property generally requires a larger financial commitment upfront and provides more permanent residence in comparison to renting, however it also allows for future investment and ownership. Renting property in Colombia is more flexible and often cheaper, allowing for more fluid living arrangements in the short-term, but there is less individual control over the property than when owning it. Ultimately, the best decision comes down to weighing the pros and cons of each option and evaluating which works best for your individual situation," remarked another foreigner who made the move to Colombia.
"We knew we had come to stay for several years or more. So we rented an unfurnished apartment. Some friends referred us to locals and the process was very easy. We bought a few things new like mattresses, TV and recliners, but all the rest of the furniture was used and we got some bargains. We had to buy lots of accessories, and those cost more than we counted on, but we have them now and they aren't going anywhere. In 3+ years, we have had 5 different homes. We could not have had all our adventures if we had purchased a home," explained one person living in Medellin, Colombia.
Answer Question & View More Answers
About the Author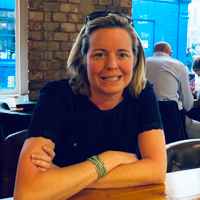 Betsy Burlingame is the Founder and President of Expat Exchange and is one of the Founders of Digital Nomad Exchange. She launched Expat Exchange in 1997 as her Master's thesis project at NYU. Prior to Expat Exchange, Betsy worked at AT&T in International and Mass Market Marketing. She graduated from Ohio Wesleyan University with a BA in International Business and German.
Some of Betsy's articles include 12 Best Places to Live in Portugal, 7 Best Places to Live in Panama and 12 Things to Know Before Moving to the Dominican Republic. Betsy loves to travel and spend time with her family. Connect with Betsy on LinkedIn.