Retiring in Italy: 7 Important Tips for Retirees in Italy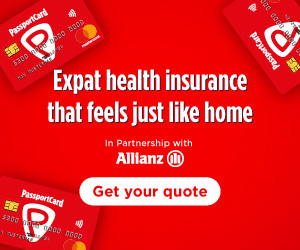 Summary: Expats in Italy share 7 important tips for those preparing to retire in Italy - topics include healthcare and health insurance, the elective residency visa, taxes on pensions, inheritance and more.
If you're planning to retire in Italy, our members living in Italy can guide you in your journey. Below are 7 important tips for those preparing for a retirement in Italy. If you have additional tips, we encourage you to add them in the comment section below!
Health Insurance for Retirees in Italy
When asked about canceling Medicare and obtaining health insurance in Italy, one couple who retired in Italy said, "What we did (just before leaving for our retirement in Italy) was buy a 6 month policy for international health insurance that could be renewed. That way we only had to pay for 6 months which was time enough to establish our residency and apply/pay for Italian Health ins. The Italian plan is based on your yearly income...but is only a fraction of the cost of US/Boston insurance. We were able to continue getting all our Rx here and again: a fraction of the price. We did keep our medicare for about a year until we were sure we would stay. Important Fact: Are you selling a business when you retire? Your medicare payment can skyrocket! It takes almost 3 months to drop medicare and we had to pay the new triple premium until it ended. We should have dropped it as soon as we received our Italian Health card. Good Luck....we love it here!"
"Medicare will not cover you in Italy. You do not go into details on your permissions to live in Italy next year, so I will give the answer that fits a retired American who is NOT a dual citizen of Italy or any EU country (or married to one). Yes, you will need to purchase private health care. There are a variety of companies offering it. In fact there are some links right on the left side of my screen right now. When you have your Residency Permits, you will be eligible to buy into the Italian healthcare system. The amount is based on your income and is paid for a full year regardless of when you begin coverage. If you quit Medicare, but go back to the US some time in the future and want to get back in, You will have to pay a penalty, which, coincidentally, just happens to be equal to the amount you did not have deducted from your Social Security while you were off the program," advised one expat in Italy.
Never worry about paying your medical bills out of pocket again. The innovative
Get a quote from our partner, PassportCard. PassportCard
allows for a stress-free experience for all expat families, remote travelers, and workers. With a 24/7 customer service and an outstanding customer base of over 2 Million clients, it will feel like medical care at home. Get up to 10% off on your policy now.
Get a quote from our partner, PassportCard
.

International Health Insurance
Never worry about paying your medical bills out of pocket again. The innovative Get a quote from our partner, PassportCard. PassportCard allows for a stress-free experience for all expat families, remote travelers, and workers. With a 24/7 customer service and an outstanding customer base of over 2 Million clients, it will feel like medical care at home. Get up to 10% off on your policy now. Get a quote from our partner, PassportCard.
GET A QUOTE
Best Places to Retire in Italy
With so many picturesque regions, quaint villages and historic cities, deciding where to retire in Italy can take time. "In over 20 years of travel to Italy from the Alps to the Aeolian Islands/Sicily, the place you want to call home should sing to you. If that hasn't happened yet, you need to remain flexible by renting an apartment that you can use as a base to explore," advised one expat. Read The 7 Best Places to Retire in Italy for some of our member's favorite places to retire in Italy.
Elective Residency Visa in Italy
"My husband and I did exactly what you're talking about this year and it has been truly wonderful. The methods to stay long term are this: go in person to the nearest Italian consulate to get a Visa, once in Italy apply for a permesso di soggiorno at the provincial capital. It is an immense hassle, make no mistake, but if you can prove you have the income to support yourself without working in Italy and have a clean criminal record, your odds are good. We moved to Puglia in January and it has been the most delightful year. We plan to stay at least for one more. All the best," described one American who retired in Italy.
Another expat added, "You will need to apply for an 'Elective Residency Visa' at the Italian consulate which serves your current legal residence. Consulates in the US all follow the same rules but with some significant variations. Currently, all seem to require a minimum guaranteed annual income of €31,000 - €35,000 (the exact amount is always in question) for the first visa holder. The variation comes into play for the second and additional members of the family - some consulates simply multiply the above number by the number of people; others tack on a percentage instead. So, for two people, you will probably need to demonstrate somewhere between €40,000 and €70,000 annual guaranteed income and/or very significant cash-like assets. For anyone who wants to retire to Italy, this is by far the biggest hurdle. As an elective resident in Italy, you will not be permitted to perform work of any kind, whether locally or remotely, hence the income requirements above cannot depend upon any form of continued work-related income."
For additional information about residency, read our article, 7 Tips for Obtaining Residency in Italy.
One Year Lease is Considered Short-Term and Doesn't Count Toward Residency
"As far as short term lease, keep in mind that a one year lease is referred to as a transitory lease and cannot be used to get residency. That was the lease the landlord wanted to give us but instead we negotiated a 3/2 lease that gives us and her of up to 5 years with the same rent. We can leave anytime but must give a 6 month notice. If you are buying a house, it will take time anyway. If you don't need residency then never mind. The agency collected one months rent plus IVA but they prepared the contract which in Italy is a comprehensive document that you would not want to do yourself. With the contract you can go to the commune and get residency," explained one expat.
Taxes on Pensions in Italy
A couple preparing to retire in Italy asked about taxes on pensions in Italy, "My husband and I have income which consists of US social security and pensions from work for the state of Alaska and state of Hawaii, plus IRA withdrawals. Are these taxed in Italy?" One law firm replied, "In compliance with the International Convention on Double Taxation of August 25th 1999 between USA and Italy, all pensions are only taxable-on in the relevant issuing country. The same thing applies to IRA withdrawals,whichcan only be taxed in the US" Another expat added, "I also have an Italian bank account to pay my rent and transfer money in every month from my stateside account. I am not an Italian citizen, only a legal resident. Just as the Italian Law Firm above states, you do not pay taxes in Italy on US pensions or IRAs. Let me repeat... your US Pension is only taxed in the US Pensions, IRAs, 401Ks are not considered 'earned income' as such are solely taxed in the country of origin."
Inheritance in Italy
A newcomer in Italy asked about leaving a home in Italy to family in a will. Another expat answered, "This subject came up when we retired here and bought a house... it seems if we left the house the our daughter she would incur huge tax repercussions. We were encouraged to put the house in her name and we are considered 'usefrutta' (I know odd) and are in control of the house until our demise. Italian legal advice is your best bet but do consider the tax ramifications to your beneficiary...t hey might not be able to afford to accept the inheritance and making it official before you pass might be helpful. I've heard the inheritance tax can be as high as 50% the value of the property. Good luck and may you have many happy years yet."
For more information about inheritance in Italy, read the article, The Italian Inheritance Process, by Giandomenico De Tullio of De Tullio Law Firm.
Make Friends with a Local Shopkeeper who can Accept Your Package Deliveries
"Word of advice about Amazon.it and all other mail orders. Delivery comes when it comes and if you are not home the cat and mouse games with the delivery service begin. I got around that by making friends with a nearby store keeper. I have my packages sent to him, knowing somebody will be there to sign or accept the package. Saves many days of having to sit at home waiting for a package that could come in the morning, evening or the next day, or....," suggested one expat. Another expat added, "I completely agree with the need to be careful about delivery, with one caveat. We have ordered appliances from Mediaworld and they call in the morning and tell you when in the afternoon they will deliver (two hour window in our experience). Of course one never knows what day they will call. For furniture companies we have had better luck; they call days ahead and come when they say they will."
Share Your Experiences in our Retirement Report
If you have retired in Italy, please take a few minutes to submit a retirement report. The report covers the residency process, house hunting, finances, medical care and more.
About the Author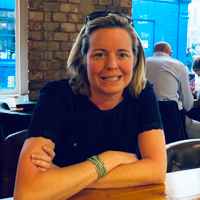 Betsy Burlingame is the Founder and President of Expat Exchange and is one of the Founders of Digital Nomad Exchange. She launched Expat Exchange in 1997 as her Master's thesis project at NYU. Prior to Expat Exchange, Betsy worked at AT&T in International and Mass Market Marketing. She graduated from Ohio Wesleyan University with a BA in International Business and German.
Some of Betsy's articles include 12 Best Places to Live in Portugal, 7 Best Places to Live in Panama and 12 Things to Know Before Moving to the Dominican Republic. Betsy loves to travel and spend time with her family. Connect with Betsy on LinkedIn.