Expat Banking: Tips for Expats in Colombia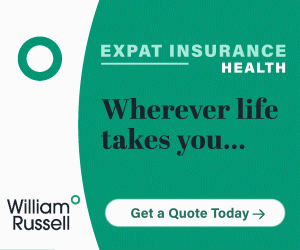 Summary: Expats in Colombia face unique and inconsistent challenges in managing their finances, and that means persistence is needed. Here are some basic tips from expats living in Colombia - their insights are based on their actual experiences managing their finances while living there.
Expat Banking in Colombia can be frustrating for a a variety of reasons. While Colombia has made great strides in terms of transforming itself from problems stemming from the drug wars that saddled the nation for decades, narcotics are still a reality that the government must address.
For those reasons, expats in Colombia are likely to find much confusion and difficulty when trying to transfer money, purchase a home or property, or just manage their day-to-day finances.
Colombian Currency
The currency in Colombia is the Colombian Peso (COP). You can get a current quote for the COP from Bloomberg.
Opening a Bank Account in Colombia
You will need to be a resident of Colombia, and you will actually need to be in the country to open a bank account there. There are specific requirements that you'll need in terms of the form of id (called a Cedula de Extranjeria), proof of address, employment or other source of income, and possibly more to open the account. As you'll see below, these are often inconsistently applied, so be prepared for some confusion and trial and error until you succeed!
With
Remitly
you can send money online for what matters most. We make international money transfers easier than ever. Choose how and when you send, with great exchange rates and low fees.
Learn more
.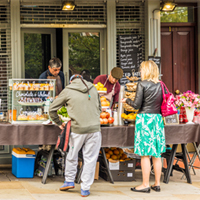 International Money Transfers with Remitly
With Remitly you can send money online for what matters most. We make international money transfers easier than ever. Choose how and when you send, with great exchange rates and low fees. Learn more.
LEARN MORE
Some of the bigger banks in Colombia include Banco Caja Social, Banco Colpatria, and Banco AV Villas.
Read the quotes from expats about banking in Colombia below, and take time to read the linked resources as well:
In a thread about Banking and international transfers into Colombia, one expat wrote "welcome to Colombia! The best is when [the] same person at the same bank on two different days the same week gives different rules to follow!"
"Colombia may be more open to foreign investment than some Latin American countries, but they certainly don't try to make it easy to do so! Part of the problem is the way regulations are written in Colombia - it is not uncommon for regulations themselves to contradict themselves, so even those imposing the regulation are terribly confused what to do."
On our forum for expats in Colombia, an expat inquiring about exchange rates in Colombia asked this question:
Why when the exchange rate for the us dollar says it should be at 3,028.38 COP I am only getting 2,700.00? I have residency in Peru and I get what the exchange rate currently is. Why does Colombia give you much less? How can I get what it is valued at according to what the actual exchange rate is?
Another expat replied: "have your money in the U.S. in a Charles Schwab account and [take] it out from an ATM machine."
Another expat agreed and wrote that "If you need less than 10,000,000 COP, the best deal is via ATM. While it lasts, open a schwab account. No foreign transaction fees, they reimburse ATM surcharges and finally convert at basically the XE.com or market rate for the day."
Also read our general expat banking tips.
About the Author

Joshua Wood, LPC joined Expat Exchange in 2000 and serves as one of its Co-Presidents. He is also one of the Founders of Digital Nomad Exchange. Prior to Expat Exchange, Joshua worked for NBC Cable (MSNBC and CNBC Primetime). Joshua has a BA from Syracuse and a Master's in Clinical and Counseling Psychology from Fairleigh Dickinson University. Mr. Wood is also a licensed counselor and psychotherapist.
Some of Joshua's articles include Pros and Cons of Living in Portugal, 10 Best Places to Live in Ireland and Pros and Cons of Living in Uruguay. Connect with Joshua on LinkedIn.
Comments
HappyRetirees
Can I open a Colombian bank account on a Tourist Visa?. I have to live in my home country Canada for 6 months every year (Health Care requirement) so was planning on just getting Tourist visas in Colombia every year (3 months then renew for 3 months). Next question is, how often can I renew a tourist visa OR if I do get a Residence Visa, how long within one year must I stay in Colombia ?