7 Things to Know Before Moving to New Zealand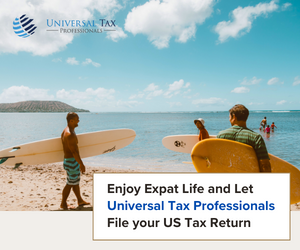 Summary: Expats love New Zealand's beautiful landscapes, beaches, forests, national parks and other natural wonders. Life in New Zealand is generally considered safe and secure, with low crime rates, reliable health and education systems, and a strong economy. The long, sunny days and mild climate also make daily life here very pleasant. If you are considering a move to New Zealand, here are 7 things to know before you move.
If you're planning a move to New Zealand, expats there offer advice about what they wish they had know before moving to New Zealand - topics covered include deciding where to live, what to bring, housing, banking, healthcare in New Zealand and more.
1. Where are the Best Places to Live in New Zealand?
When we asked expats living in New Zealand to offer newcomers advice about choosing a neighborhood and finding a home, they replied:
"Found a great real estate lady who listened and then worked really hard to find our home! Chose our home for the views, close to town and is on the peninsula," said one expat who moved to South Island, New Zealand.
"We chose to rent a furnished house in a beach-side community (aren't most of them anyway?). We drove around New Zealand for seven weeks and found a spot we liked. We bought a local newspaper and looked at about 10 houses from the rental ads and chose one in Snells Beach. That is 10 kms from Warkworth, which in turn is about one hour north of Auckland," mentioned another expat when asked about moving to New Zealand.
Read our article, 5 Best Places to Live in New Zealand, for advice about deciding where to live in New Zealand.
2. What is the Healthcare System like in New Zealand?
"Unlike in the United States, consultations with Specialists are only by referral from a General Practitioner. Doctors practicing in New Zealand, as well as Medical Centers/Clinics, can be easily located via the New Zealand Yellow Pages under "Medical Practitioners". Every New Zealand White Pages telephone book has a section at the beginning devoted to "Medical Practitioners and Medical Centres" (the green pages), with a comprehensive list of practitioners in your area. In addition, contact information for each of the hospitals in the main cities is repeated on White Pages online," wrote the US Embassy in New Zealand.
3. What Should I Bring When Moving to New Zealand (and should I leave behind)?
When we asked expats living in New Zealand what they wish they had brought when moving to New Zealand and what they wish they had left at home, they replied:
"Should have brought: Spicy food, summer clothes and computer stuff. Should have left: DVD's, books and winter jacket," said one expat who moved to Dunedin, Otago - South Island NZ, New Zealand.
When a newcomer asked what expats would recommend that he to add to his shipping container that had a little room left, one member replied, "Bring rugs. For the lol, the bathroom, and anywhere else you want a rug or small area carpet. Bring small trash cans. They won't break the bank, but what is $5 in the US is $25 here in small trash bins. Linens: like really nice comforters. Hard to find natural fibres here that aren't exorbitant. Cotton clothing. Over the door peg hangers for towels or bathrobe or laundry room. Laundry hampers. Really good quality kitchen knives. Mrs. Dash spice. Wall clocks that are $12 at Target are $30 here. All toiletries especially non essentials like nail polish. Essie is $20 here, $9.00US. Books. Atlas. Maps. Tools. Look --- it's all more expensive here. If you want it, buy it in the US and stuff it into your container. But seriously -- area rugs and floor mats are hard to find here.
"Be aware that NZ has VERY strict import controls over wooden products and things that contain wood. Our furniture had to be quarantined for weeks and fumigated. This is to protect NZ agriculture but some people get very upset. I have heard of some wooden items being damaged in the process or outright denied entry. Even wooden picture frames were affected. Just be forewarned and prepared, cautioned another expat.
4. What Advice do Expats Having for Newcomers to New Zealand?
"Here in Dunedin, the location of the home with relation to the sun is very important! Take your time choosing a neighborhood and schools for your children. Find an organization to ask questions about everything, as NZ is ahead of other countries in some areas (on-line access to most government agencies) but very behind in other areas (home insulation and internet speed)," said one expat who moved to New Zealand.
"Go into town (Warkworth) and just walk the streets. There are 5 or 6 major real estate offices there, and they have hundreds of postings for the entire region. Go to the "Information Centre" (every town has one) and get a good local map. Just drive around and find an area that suits you. If you see a property that is posted by an agent, you can call that number. However, if you aren't afraid to do so, just go up to the door and ask the owners if they are willing to sell directly to you. Then bargain...politely. Everyone saves on that kind of deal...well except the agent doesn't get a fee! Watch out for the direction of and exposure to the wind. And that is true anywhere in New Zealand! The storms off the ocean can be really severe and can last for days. An easy way to see what the wind is doing, is to look at the trees and vegetation in exposed areas or along ridge lines. If everything is leaning over, you can be assured you will be too come May or June," mentioned another expat when asked about moving to New Zealand.
5. What type of Housing is typical for Expats in New Zealand?
When we asked expats in New Zealand about the type of home or apartment they life in and whether that is typical for expats, they replied:
"Expat homes and apartments in New Zealand tend to be modern, bright and airy, with plenty of natural light. Many include modern amenities such as central heating and air-conditioning, plus energy-efficient lighting and appliances. It is common to find open-plan living areas, modern kitchens and high-specification bathrooms. Security is also high, with entry systems and CCTV systems often found in upscale buildings. Expat apartments in some cities offer sweeping views of the city skyline, along with easy access to local attractions, shops, entertainment and public transport," wrote one member. "We have a 3 bedroom home on about a half acre with mature trees and great views. Most homes have 4 bedrooms, but are smaller and on less land," said one expat. "We now own a home in Snells Beach. It is a wood-frame house and has four bedrooms. Our house is typical of almost all the house in our community," mentioned another expat when asked about moving to New Zealand.
6. What are Average Housing Costs in New Zealand?
"We lived in China before New Zealand, so housing and automobiles are much cheaper, but meat and vegetables are much more expensive," wrote one expat. "The housing costs are hard to guage against what we were use to in the USA...or elswhere. Kiwi houses are not as well insulated, nor heated as in the USA. Construction standards/techniques are different but the more modern house (less than 15 years old) are as good as anywhere in the world. We live in an exceptionally beautiful area and there is no way we could ever afford to buy a similar house in say California at 5 times the price. An average, well constructed, 3-4 bedroom house in our community costs about US$125,00," mentioned another expat when asked about moving to New Zealand.
7. What do expats in New Zealand appreciate most about the local culture?
"Expats in New Zealand appreciate the laid-back, friendly atmosphere and the strong sense of community. New Zealanders tend to be very welcoming and hospitable, making it easy for newcomers to fit in. The country's rich and vibrant Maori culture is a source of pride for many and adds a unique flavor to the nation," said one person in New Zealand.
About the Author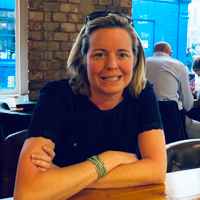 Betsy Burlingame is the Founder and President of Expat Exchange and is one of the Founders of Digital Nomad Exchange. She launched Expat Exchange in 1997 as her Master's thesis project at NYU. Prior to Expat Exchange, Betsy worked at AT&T in International and Mass Market Marketing. She graduated from Ohio Wesleyan University with a BA in International Business and German.
Some of Betsy's articles include 12 Best Places to Live in Portugal, 7 Best Places to Live in Panama and 12 Things to Know Before Moving to the Dominican Republic. Betsy loves to travel and spend time with her family. Connect with Betsy on LinkedIn.