Healthcare in Ireland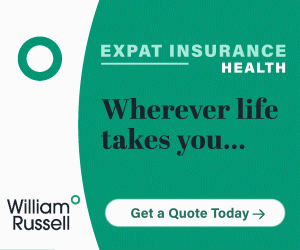 Summary: Expats in Ireland face very specific timelines and rules when it comes to getting healthcare in Ireland. It's important to understand how this will impact your journey and your individual health before you decide to move to Ireland.
As in other countries, Healthcare in Ireland is one of the first topics to consider. Many expats inquire about how they can assess their entitlement to public health services. Health Care in Ireland is complicated, so it's important to carefully research what is offered to expats and at what point in your expatriate journey.
Establishing "Ordinary Residency" in Ireland is critical. "Being ordinarily resident in Ireland means that you have been living here for a minimum of one year or that you intend to live here for a minimum of one year."
Universal Healthcare in Ireland
In Ireland, Universal Healthcare does not exist in that everyone that lives in Ireland is not eligible to receive free healthcare. There are certain criteria that expats must examine to determine what tier of care they will be eligible, if any. There are however,
Expats who are "a national of the European Economic Area (EEA) or Switzerland, or if you are normally resident in Ireland, you are entitled to receive the same level of health care as Irish citizens."
One expat in Ireland shared: "There is a plan for some form of universal healthcare, called "Slaintecare" but whether this will ever happen is for anyone to guess. Universal healthcare in Ireland with the current public system would put health insurers in Ireland out of business."
Public Healthcare in Ireland
A Medical Card is issued in Ireland for those whose "weekly income must be below a certain figure," which is based upon the number of people in each family. "Cash income, savings, investments and property (except for [one's] own home) are taken into account in the means test."
Those who may not be eligible for a full medical card may be eligible for a GP Visit Card.
"The GP visit card does not cover hospital charges. Prescribed drugs are not free but may be covered by the Drugs Payment Scheme. The GP visit card does cover visits to GP out of hours services. Blood tests to diagnose or monitor a condition are covered."
Private Healthcare in Ireland
On the official website of Ireland, in its section on Private Insurance it reads:
"Health insurance is used to pay for private care in hospital or from various health professionals in hospitals or in their practices. The arrangements vary from one company to another but most companies have agreements with hospitals that the company will pay the hospital directly. In general, for outpatient costs you pay the health professional and then claim from the health insurance company. You should check with your own company as to exactly what procedures they use."
Prescription Drugs in Ireland
"In order to qualify for prescription drug coverage, you must be ordinarily resident in Ireland." "Under the Drugs Payment Scheme, you pay a maximum of ?124 in a calendar month for approved prescribed drugs, medicines and certain appliances for use by yourself and your family in that month."
Expat Experiences with Healthcare in Ireland
In a discussion about advice for moving to Ireland on our Expat Ireland forum, an expat shared their understanding of requirement based on experiences exploring health care in Ireland:
"Ireland does not currently have "universal health care"; it is a two tier system of public and private.
"Free healthcare in Ireland is only for those with a full medical card, for which they are assessed on their income, often people on social welfare or short working hours and low wages. Previously there were "discretionary" medical cards, where certain medical conditions were considered along with lower income, i.e. lowered paid worker with dependants and multiple ailments that require frequent GP visits.
Another expat responded:
The Income limits for a full medical card:
Under 65/ 66
Living alone = 184 euros per week
Single person, living with family=165 euros
Married/cohabiting couple = 266.50 euros
Single parent family w/dependants = 266.50 euros
You will see the income limits are low. They are slightly higher for the GP only card.
Many of us earn too much for medical card/GP visit and not enough to afford private insurance. I can vouch, healthcare in Ireland is NOT free for many of us, though the public system is affordable with outrageous long waiting times.
Read the full thread
for more great information.
Expat Retirees in Ireland
An expat retiree in Ireland warned an Irish-Canadian dual citizen considering moving back to Ireland from doing so permanenty:
"There are several reasons [not to move back permanently], foremost of which is the healthcare system. Ireland has a shortage of facilities and medical personnel. The systems are overloaded. At age 70 you are at an age when heath care may become your most important need, if not today, shortly in the future. Health Insurance is extremely expensive for someone 70+."
About the Author

Joshua Wood, LPC joined Expat Exchange in 2000 and serves as one of its Co-Presidents. He is also one of the Founders of Digital Nomad Exchange. Prior to Expat Exchange, Joshua worked for NBC Cable (MSNBC and CNBC Primetime). Joshua has a BA from Syracuse and a Master's in Clinical and Counseling Psychology from Fairleigh Dickinson University. Mr. Wood is also a licensed counselor and psychotherapist.
Some of Joshua's articles include Pros and Cons of Living in Portugal, 10 Best Places to Live in Ireland and Pros and Cons of Living in Uruguay. Connect with Joshua on LinkedIn.