Healthcare in the Czech Republic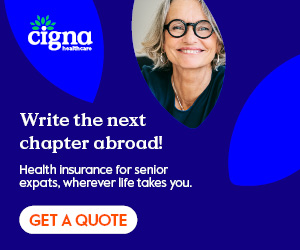 Summary: Important information about healthcare in Czech Republic, including health insurance requirements, quality of healthcare and more.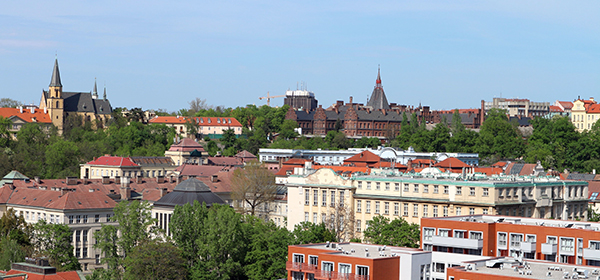 If you are contemplating living in the Czech Republic, it is important to learn about healthcare, emergency services, COVID-19 regulations and expat health insurance options.
Quality of Healthcare Facilities in Prague
"Prague has adequate Western-style medical clinics with English-speaking doctors and dentists, but its system is organized differently than in the United States. Though central emergency rooms exist in most hospitals, patients are often sent to a specialty clinic to treat specific medical conditions. Family practices like those in the United States are mostly in larger cities," wrote the US State Department.
Quality of Healthcare Facilities Outside of Prague
The US State Department described the quality of health facilities in general:
Adequate health facilities are available throughout the country but health care in rural areas may be below U.S. standards.
Hospitals and doctors often require payment "up front" prior to service or admission, either in cash or by credit card.
Private hospitals usually require advance payment or proof of adequate insurance before admitting a patient.
Patients bear all costs for transfer to or between hospitals.
Payment for Medical Services
All major hospitals accept credit cards or cash as a method of payment. Private specialists usually expect cash, though some private facilities accept credit cards.
What is the Czech Medical System like?
According to the US Embassy in Prague, "While significant differences do exist between American and Czech medical systems, many outdated misconceptions and fears about post-communist medical systems may still linger. A run-down of some of the most important attributes is listed below:
The Czech medical system is no longer entirely socialized. It is partially government-run and partially private, and there are a number of Western trained doctors now operating in Prague. Some of their numbers can be found in the referrals part of this section.
While medical facilities may seem worn and outdated to the average American, the staff does maintain a standard of cleanliness (for example, many require that you wear disposable shoe coverings in the hospitals).
The Czech philosophy of medical care and the doctor-patient relationship tend to be more European in approach. That is, the doctor will be less likely to share information about the patient's condition with the patient than is generally the case in the U.S. This is a cultural difference and not a deficiency in medical care.
The Czech medical system is very segmented. There is no one central emergency room, and so emergencies are often sent to the facility which treats the specific medical condition (i.e., broken noses are sent to the ear, nose and throat facility rather than one central emergency room). Also, it is not uncommon to find closed doors (where you would knock or ring for service) rather than an open nursing station."
Emergency Telephone Numbers in Czech Republic
For emergency services in Czech Republic, dial 112.
Emergency Medical Treatment
In the event of an injury, appropriate medical treatment is widely available throughout the country. Outside of a major metropolitan center, it may take more time for first responders and medical professionals to stabilize a patient and provide life-saving assistance.
Ambulance services:
Ambulance services are on par with those in the United States. Response time is usually less than 15 minutes.
Ambulance companies generally expect payment at the time of service.
Ambulance services are widely available.
About the Author

Joshua Wood, LPC joined Expat Exchange in 2000 and serves as one of its Co-Presidents. He is also one of the Founders of Digital Nomad Exchange. Prior to Expat Exchange, Joshua worked for NBC Cable (MSNBC and CNBC Primetime). Joshua has a BA from Syracuse and a Master's in Clinical and Counseling Psychology from Fairleigh Dickinson University. Mr. Wood is also a licensed counselor and psychotherapist.
Some of Joshua's articles include Pros and Cons of Living in Portugal, 10 Best Places to Live in Ireland and Pros and Cons of Living in Uruguay. Connect with Joshua on LinkedIn.