Real Estate in Czechia
Last updated on Nov 27, 2021
Summary: People living in Czech Rep offer advice about real estate. How do you find a home in Czech Rep? Should you buy or rent? What is the cost of housing?
How do I find a place to live in Czechia?
We asked expats how they chose their neighborhood and found a place to live. They answered:
"We spoke with over twenty realtors and saw more than a dozen of them. We found that the only way to see apartments that met standards we were used to was to ask for "luxury apartments." Often realtors are reluctant to show pricier apartments, since they're usually a hard sell - there aren't nearly as many expats here as there are in Prague. Often, they just don't have anything to show you, as there just aren't lots of luxury apartments. However, many beautiful old buildings in the center have been and are being re-done and there are now some lovely, luxury apartments for rent. Keep in mind that luxury here just means very nice - don't expect a doorman or parking garage. Look for listings in the highest price category - right now, anywhere from 18,000-30,000 crowns. Be aware of the price you want to pay and the price listed for the apartment before you go to see it. On more than one occasion, once we saw the apartment and the owner realized we weren't Czech, the price was raised significantly," remarked another member in Brno.
What is a typical expat home or apartment like in Czechia?
"We live in an apartment complex close to downtown Prague (Praha 2, Nove Mesto). Our apartment has a small garden, a common area, a swimmingpool and fitness facilities. Other expats live in our building, but many expat friends live in houses outside of town," remarked another member in Prague.
"We live in a two bedroom apartment on the second floor of a family house on a quiet street, a 5 minute tram ride from downtown. We don't know too many other expats, but it seems that living in a house rather than an apartment building is standard, as most apartments here are in communist-era buildings and are very, very small and not well maintained. My favorite thing about living here is that the family who owns the house is wonderful and we've become good friends. They have also introduced us to their friends who have shared some of our most memorable experiences in the Czech Republic. The worst thing about living here is that almost none of the neighbors speak to us. There are two people in the neighborhood who say hello; one who lives across the street, and the other who walks his dog several times a day by our house. Otherwise, even people we see almost every day won't even say hello. Nothing serious, just that feeling of being "other" or "outsider."," explained one expat living in Brno, Czech Rep.
What is the average cost of housing in Czechia?
If you are thinking about moving to Czechia, cost of living in probably a key consideration. Expats commented about the cost of housing:
"We pay the same here as we did for a house close to the beach and forest in a nice area of Denmark," added another expat who made the move to Prague.
"Our housing costs are less than a third of what they would be at home - at least in Boston or California. The average rent here is about $100 a month for Czechs," explained one foreigner living in Brno, Czech Rep.
About the Author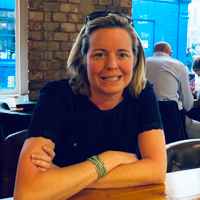 Betsy Burlingame is the Founder and President of Expat Exchange and is one of the Founders of Digital Nomad Exchange. She launched Expat Exchange in 1997 as her Master's thesis project at NYU. Prior to Expat Exchange, Betsy worked at AT&T in International and Mass Market Marketing. She graduated from Ohio Wesleyan University with a BA in International Business and German.
Some of Betsy's articles include 12 Best Places to Live in Portugal, 7 Best Places to Live in Panama and 12 Things to Know Before Moving to the Dominican Republic. Betsy loves to travel and spend time with her family. Connect with Betsy on LinkedIn.