Healthcare in Estonia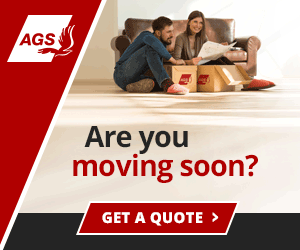 Summary: Medical care in Estonia is not up to Western standards, but is best in Tallinn, Tartu and Parnu. Our Estonia Healthcare Guide covers health insurance, finding an English-speaking doctor, best hospitals and more.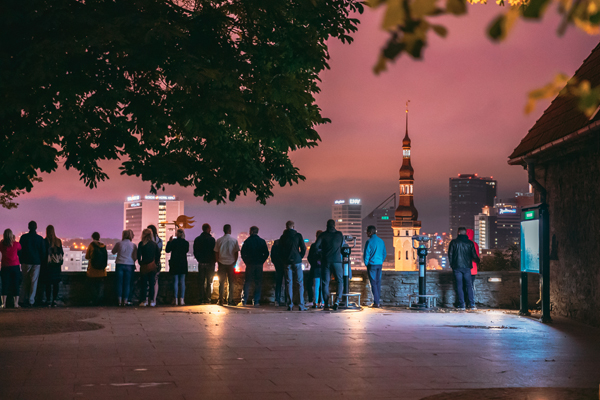 Quality of Medical Care in Estonia
"Although medical care in Estonia still falls short of Western standards, Estonia's medical care is generally good, especially in Tallinn, and in some other cities such as Tartu and P�rnu. Estonia has many highly-trained medical professionals, but some hospitals and clinics still suffer from a lack of equipment and resources. You may find that some hospital staff and nurses, including those who work in emergency rooms, speak only limited English," wrote the US Embassy in Estonia.
Expat Health Insurance in Estonia
Emergency Medical Care in Estonia
Depending upon your health insurance plan, determine which hospital you would go to in the case of an emergency. Take the time to visit the hospital so that if you or someone in your family had a medical emergency, you know where it is, where the emergency room is located, etc.
Our list of hospitals in Estonia includes hospitals and clinics in the largest cities.
Emergency Telephone Numbers in Estonia
Fire: 112 Police: 112 Ambulance: 112
If you are in an emergency situation anywhere in Estonia, Call 112 and ask the ambulance to bring you to the hospital you prefer or any hospital.
COVID-19 Related Entry Requirements
Estonia's Covid-19 Travel Information Page provides up-to-date information about the Covid-19 in Estonia.
Is a negative COVID-19 test required for entry? No
Is Proof of COVID-19 vaccination required for entry? No
According to Kriis.ee: "The government repealed the order requiring citizens of third countries to present a COVID certificate i.e. proof of vaccination against or recovery from coronavirus or of the negative result of a test taken before arriving in Estonia. In the view of the Estonian Health Board, there is unlikely to be a significantly higher infection rate among citizens of third countries at present to the extent that it would have an impact on the epidemiological situation in Estonia. The repealing of the order regulating the crossing of the national border means that the restrictions pertaining to citizens of third countries arriving in Estonia from outside of the European Union, the European Economic Area, Switzerland, the United Kingdom, Andorra, Monaco, San Marino and the Vatican no longer apply." (This took effect on 6/18/2022). "
Finding a Doctor in Estonia
"Estonian hospital administrators suggest that U.S. Citizens call the polikliiniku [clinic] registration number whenever you need to see a doctor when it is not an emergency. U.S. Citizens who aren't covered by local insurance and who will pay out-of-pocket for services, will not have to wait as long as those who are covered by national healthcare. Costs for foreigners paying with cash or credit cards at private facilities are more or less the same at the public hospitals, so please consider using both public and private facilities if you are in need of medical attention. If using Estonian National Insurance, please consult Haigekassa to learn about your coverage," stated the US Embassy.
Tick-Borne Encephalitis & Lyme Disease are Widespread in Estonia
"Tick-borne encephalitis (TBE) and Lyme-disease are widespread throughout the country. Use CDC recommended insect repellents containing either 20% DEET, picaridin, oil of lemon eucalyptus or IR3535 to help diminish bites from ticks and other insects if you intend to visit parks or forested areas (even within parks in Tallinn). Those who will be camping or have prolonged outdoor exposure should pretreat clothing and equipment with permethrin. Tick-borne encephalitis vaccinations are given as a series of three doses and are not available in the United States. The vaccine is recommended for those who will be living in Estonia or those with shorter visits with extensive outdoor activities in wooded areas. There are no vaccines against Lyme disease," reported the US State Department.
Vaccinations for Estonia
"Like much of Europe, outbreaks of measles are frequent in Estonia and travelers should have two documented doses of MMR vaccine prior to traveling," advised the US State Department.
According to the CDC, travelers and people moving to Estonia should, "Make sure you are up-to-date on routine vaccines before every trip. These vaccines include measles-mumps-rubella (MMR) vaccine, diphtheria-tetanus-pertussis vaccine, varicella (chickenpox) vaccine, polio vaccine, and your yearly flu shot. CDC recommends this vaccine because you can get hepatitis A through contaminated food or water in Estonia, regardless of where you are eating or staying. You can get typhoid through contaminated food or water in Estonia. CDC recommends this vaccine for most travelers, especially if you are staying with friends or relatives, visiting smaller cities or rural areas, or if you are an adventurous eater." Additionally, Hepatitis B vaccinations are recommended. If you are planning to visit caves and other remote areas, a rabies vaccination is advised.
Hospitals & Clinics in Estonia
Look through our list of hospitals in Estonia includes hospitals and clinics in the largest cities:
About the Author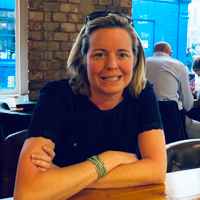 Betsy Burlingame is the Founder and President of Expat Exchange and is one of the Founders of Digital Nomad Exchange. She launched Expat Exchange in 1997 as her Master's thesis project at NYU. Prior to Expat Exchange, Betsy worked at AT&T in International and Mass Market Marketing. She graduated from Ohio Wesleyan University with a BA in International Business and German.
Some of Betsy's articles include 12 Best Places to Live in Portugal, 7 Best Places to Live in Panama and 12 Things to Know Before Moving to the Dominican Republic. Betsy loves to travel and spend time with her family. Connect with Betsy on LinkedIn.