Estonia's Digital Nomad Visa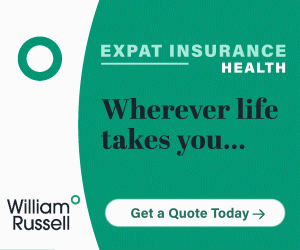 Summary: Launched on August 1, 2020, Estonia's digital nomad visa allows people to live and work remotely in Estonia for up to 12 months. You'll need to apply at your Estonian Embassy or Consulate and the process takes 15-30 days.
Visa: Estonia's Digital Nomad Visa
Length of Stay: 12 months
Fees: ?80-100
Online Application Available: No, you will need to visit your nearest Estonian Embassy or Consulate to apply.
Documents Needed: Passport (Photo Page), Proof of Employment or Student Status
Visa Processing Time: Process takes 15-30 days.
More Information & FAQs
Interested in spending a year working remotely from Estonia? Estonia launched their Digital Nomad Visa on August 1, 2020 -- inviting digital nomads to spend up to 12 months in Estonia. If you are not allowed to travel to Estonia, wait to apply until you are able or your application will be denied. Current travel restrictions are listed on this page. You will need to have a monthly income of at least ?3504.
"Medical care in Estonia falls short of Western standards outside the larger cities such as Tallinn, Tartu, and P?rnu. Many medical professionals in Estonia are highly-trained, but some hospitals and clinics still suffer from a lack of equipment and resources. Many doctors speak at least some English. Make sure your health insurance plan provides coverage overseas. Most care providers overseas only accept cash payments. See our webpage for more information on insurance providers for overseas coverage," wrote the US State Department.
William Russell's private medical insurance will cover you and your family wherever you may be. Whether you need primary care or complex surgery, you'll have access to the best hospitals & doctors available. Unlike some insurers, we also include medical evacuation and mental health cover in our plans (except SilverLite).
Get a quote from our partner, William Russell
.
"Come here first and meet the people, and see how you like it. For winter, bring heaps of extremely warm clothes. Culturally it is a dream, with the concert hall and opera house performing 9 mos of the year, and best seats at only 11 dollars. You can join the Academic Library and check out books in English and many other languages," advised one expat in Tallinn.
Looking for long-term rentals in Tallinn? city24.ee, kv.ee and Baltic Sotheby's International Realty.
More information about Estonia:
About the Author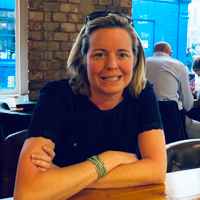 Betsy Burlingame is the Founder and President of Expat Exchange and is one of the Founders of Digital Nomad Exchange. She launched Expat Exchange in 1997 as her Master's thesis project at NYU. Prior to Expat Exchange, Betsy worked at AT&T in International and Mass Market Marketing. She graduated from Ohio Wesleyan University with a BA in International Business and German.
Some of Betsy's articles include 12 Best Places to Live in Portugal, 7 Best Places to Live in Panama and 12 Things to Know Before Moving to the Dominican Republic. Betsy loves to travel and spend time with her family. Connect with Betsy on LinkedIn.