Expat Guide to Residency in Malaysia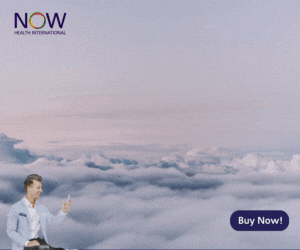 Summary: Looking for guidance on obtaining residency in Malaysia? Discover the steps involved and read advice from expats, nomads, and others already in Malaysia.
Obtaining a residency visa in Malaysia is not always easy, but our Guide to Residency in Malaysia gives newcomers an overview of the steps involved and advice from others who have already navigated the process.
Gather the necessary documents for residency application:

Valid passport
Proof of financial stability
Proof of employment
Proof of education
Proof of health insurance

Complete the residency application form and submit it to the Immigration Department of Malaysia.
Pay the application fee.
Attend an interview with the Immigration Department.
Wait for the Immigration Department to process the application.
Receive the residency status.
Apply for a Tax Number:

Gather the necessary documents:

Valid passport
Proof of residency status

Complete the Tax Number application form and submit it to the Inland Revenue Board of Malaysia.
Wait for the Inland Revenue Board to process the application.
Receive the Tax Number.
What tips do expats have about residency and visas in Malaysia?
"Malaysia offers a retirement visa. With that said, we find the financial requirement for this visa is high. We are currently under a tourist visa and that is iffy. Not something I would recommend; however, there are many expats doing this. You seem to be at the whim of the immigration officer. We live our lives 3 months at a time with a back up plan. Malaysia is missing the point. We are pure consumers here. While we can't financially do the retirement visa, we have plenty of money to pay our way. There is no middle ground with Malaysia. They seem to want to attract the wealthier retirees," said one expat living in Penang.
"If you tire of Visa Hopping, for long-term stays on needs a Sarawak Malaysia My Second Home (S-MM2H) Visa. This is different from and more affordable vs. the Federal MM2H Visa. Sarawak has autonomy over immigration so has its own retirement visa. Generally (unless you have kids enrolled in local schools or purchase property) it is restricted to those over 50 years of age. You cannot work in Malaysia on the S-MM2H visa. Work remotely is okay or if you commute occasionally. There is only a 15-day mandatory "residency" per year. There are three main requirements - 1) you must show you have no criminal background. So you must provide a crminal background check from your home or domicile country. 2) You must show you aren't carrying a serious contagion and don't have evidence of drug abuse. That means a health checkup is required IN SARAWAK. 3) Financial requirements. There are lots of options here but essentially it breaks into two choices. EITHER you need to show sufficient income to live in Sarawak (RM1700/mo. single or RM2500/mo for couples) OR you must establish a Fixed Deposit of RM150,000 (single) or RM300,000 (couples). Current exchange rate is US$1/RM4.45. There are some withdrawals you can take after the first year for property/car purchase, educational expenses, or medical care...but 60% of the deposit must remain in the account. To prove your foreign income they ask to see 6 months of previous pay slips/deposits...for pension 3 months of warrants. You alo need EITHER a local Sarawakian to sponsor you, or obtain a registered agent for the Sarawak MM2H (the must be Sarawakian and not Peninsular Malaysian). There are some documents they have to sign and an interview as to how the sponsor knows you. They guarantee a bond that varies by country based upon deportation costs (airfare to home country). That can vary b/w RM300-RM3000. You'll generally pay the sponsor/agent that amount One did need to come to Sarawak to apply previously, but agents will submit on your behalf if you are applying under the Income/Pension option. You will get a Letter of Conditional Approval...pending the taking of the Sarawak Health Check (which requires a visit, of course). If approved you will get a 5+5 visa (five years plus renewal for another five requiring only the submission of updated financial report and a check that you've met the 15/day residence/year requirement. Visa fees have gone up to RM500/year. You'll generally pay for the first five years or the term of your passport -whichever is lower). Thus if you only have three years on your passport it'll cost RM1500 wth the remaining RM1000 deferred until you transfer the visa into your new passport. Here's the link to the official Sarawak MM2H page. See also the "Sarawak My Second Home Group" on Facebook. Lot's of agents are putting up sites to promote their wares. Sarawak Tourism Board also has a webpage," wrote a member in Kuching.
"If you plan to stay in Malaysia for a while, you will need to apply for a valid visa depending on the duration of your stay. A 90-day tourist visa, a 90-day business visa and a multiple entry visa are some of the visas available to foreigners. You may also need additional documents such as a copy of your passport and recent passport-sized photographs. Depending on the amount of time you intend to stay, you may also need to apply for a long-term residence permit or apply for an immigration visa," commented one expat who made the move to Malaysia.
"Work visa, business visa, student visa, or MM2H are long-term options. The easiest one is a student visa," commented one expat living in Kuala Lumpur, Malaysia.
"In order to visit or stay in Malaysia, visitors must apply for a visa. Depending on the purpose of their stay, there are various types of visas available, including short-term visit passes, tourist visas, student visas, and professional visas. Applicants must submit their passport for the visa application, along with the required documents and fees.Residency in Malaysia requires an Employment Pass or an approved Long-Term Visit Pass. To obtain an Employment Pass, the applicant must provide proof of employment as well as personal documents and supporting documents from the employer. If they are granted an Employment Pass, they can apply for their work permit and permanent residence. For a Long-Term Visit Pass, applicants must provide proof of banking transactions, documents attesting to their financial capability, and a return ticket, among other documents. They must also demonstrate that the reason for their stay is legitimate. Holding a Long-Term Visit Pass does not provide the right to work in Malaysia," mentioned one expat living in Malaysia.
About the Author

Joshua Wood, LPC joined Expat Exchange in 2000 and serves as one of its Co-Presidents. He is also one of the Founders of Digital Nomad Exchange. Prior to Expat Exchange, Joshua worked for NBC Cable (MSNBC and CNBC Primetime). Joshua has a BA from Syracuse and a Master's in Clinical and Counseling Psychology from Fairleigh Dickinson University. Mr. Wood is also a licensed counselor and psychotherapist.
Some of Joshua's articles include Pros and Cons of Living in Portugal, 10 Best Places to Live in Ireland and Pros and Cons of Living in Uruguay. Connect with Joshua on LinkedIn.