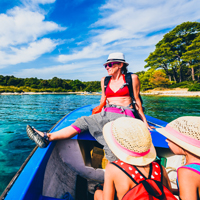 International Health Insurance
The innovative PassportCard allows for a stress-free healthcare experience. Get up to 10% off on your policy now.
GET A QUOTE

Living in France Guide
Guide to Living in France covering expat life, local culture, finding a home, diversity and more.
France Forum
Join our France forum to meet other expats and talk about living in France.

Contribute
Help other expats and newcomers by answering questions about the challenges and adventures of living in France.

Best Places to Live in France
People all over the world have dreams of moving to France. Here are 11 of the top destinations to consider... Paris and beyond!

Healthcare in France
Expats often ask if health insurance is free in France or if you need health insurance to go to France. Here is basic information about the French healthcare system.

Cost of Living in France
Expats offer insight into the cost of living in France.

Moving to France Guide
Expats all over the world dream of someday making France their next destination. As with other countries, there is a lot of planning involved, and a lot of decisions to be made.

Real Estate in France
Real estate listings in popular cities and towns in France.

Pros & Cons of Living in France
Take off your rose-colored glasses and learn what expats have to say about the biggest challenges and the greatest rewards of living in France.

Retiring in France
Advice for people retiring in France.
10 Tips for Living in France
Expats offer tips on health insurance, renting in Paris, culture shock, meeting people and more.