Cat Island, Bahamas
Last updated on Jul 17, 2023
Summary: Expats, digital nomads and retirees talk about what it is really like living in Cat Island, Bahamas. They offer advice about meeting people, cost of living, finding a home and more.
What do I need to know before moving to Cat Island?
When we asked people what advice they would give someone preparing to move to Cat Island, they said:
"Cat Island is a beautiful and serene place, known for its untouched beaches, clear waters, and lush vegetation. Before moving there, expats should know that the island is quite remote and less developed compared to other parts of the Bahamas, which can be both a pro and a con depending on personal preferences. The island's population is small, with less than 2,000 residents, so it offers a close-knit community feel. English is the official language, making it easier for English-speaking expats to communicate and integrate. However, the local dialect can sometimes be challenging to understand. The cost of living on Cat Island is relatively high, as most goods need to be imported. This includes groceries, household items, and other necessities. Therefore, it's essential to budget accordingly. Healthcare facilities on the island are limited. There is a small clinic for basic medical needs, but for serious health issues, one would need to travel to Nassau or the United States. It's recommended to have comprehensive health insurance that covers medical evacuation. The island's economy is primarily based on tourism, fishing, and farming. Job opportunities for expats may be limited and mostly centered around these industries. The climate on Cat Island is tropical, with warm temperatures year-round. However, it's also prone to hurricanes, especially between June and November. Public transportation is limited on the island. Most residents own a car or a boat for getting around. The island is safe with a low crime rate, but like anywhere, it's important to take standard precautions to protect oneself and one's property. Finally, while the island offers a peaceful and relaxed lifestyle, entertainment options are limited. There are a few local restaurants and bars, but not much in terms of shopping or nightlife. Those who enjoy outdoor activities like fishing, snorkeling, and hiking will find plenty to do," remarked one expat who made the move to Cat Island.
How do I find a place to live in Cat Island?
About the Author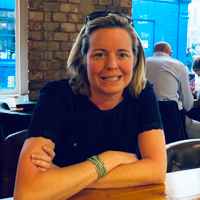 Betsy Burlingame is the Founder and President of Expat Exchange and is one of the Founders of Digital Nomad Exchange. She launched Expat Exchange in 1997 as her Master's thesis project at NYU. Prior to Expat Exchange, Betsy worked at AT&T in International and Mass Market Marketing. She graduated from Ohio Wesleyan University with a BA in International Business and German.
Some of Betsy's articles include 12 Best Places to Live in Portugal, 7 Best Places to Live in Panama and 12 Things to Know Before Moving to the Dominican Republic. Betsy loves to travel and spend time with her family. Connect with Betsy on LinkedIn.