Bullet Tree Falls, Belize
Last updated on Jul 11, 2023
Summary: Expats, digital nomads and retirees talk about what it is really like living in Bullet Tree Falls, Belize. They offer advice about meeting people, cost of living, finding a home and more.
What do I need to know about living in Bullet Tree Falls?
When we asked people what advice they would give someone preparing to move to Bullet Tree Falls, they said:
"Bullet Tree Falls, is a small village located in the Cayo District, known for its natural beauty and tranquil lifestyle. Before retiring there, expats should be aware of several factors. Firstly, the cost of living in Bullet Tree Falls is relatively low compared to many Western countries, but it's essential to have a clear understanding of your budget and financial situation. The official language of Belize is English, which makes it easier for expats from English-speaking countries to communicate and integrate. However, Spanish is also widely spoken, so learning some basic Spanish phrases could be beneficial. Healthcare facilities in Belize are not as advanced as in some Western countries. While basic healthcare is available, serious medical conditions may require evacuation to a country with more advanced medical facilities. The climate in Bullet Tree Falls is tropical, with a wet and dry season. It's hot and humid throughout the year, which might take some time to get used to. The village is located near the Mopan River and is surrounded by lush rainforest, making it a paradise for nature lovers. However, this also means dealing with tropical insects and wildlife. Public transportation in Belize is not very reliable. Owning a car can be beneficial, but be prepared for rough road conditions in some areas. The crime rate in Belize is higher than in some Western countries. While Bullet Tree Falls is generally safe, it's important to take standard precautions to protect yourself and your property. Finally, it's crucial to understand the immigration laws and requirements for retiring in Belize. The country offers a Qualified Retired Persons (QRP) program that provides several benefits to retirees, but it also has specific requirements that must be met," said one expat who made the move to Bullet Tree Falls.
What do I need to know before moving to Bullet Tree Falls?
About the Author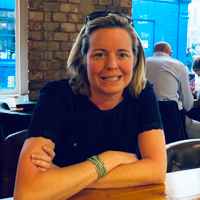 Betsy Burlingame is the Founder and President of Expat Exchange and is one of the Founders of Digital Nomad Exchange. She launched Expat Exchange in 1997 as her Master's thesis project at NYU. Prior to Expat Exchange, Betsy worked at AT&T in International and Mass Market Marketing. She graduated from Ohio Wesleyan University with a BA in International Business and German.
Some of Betsy's articles include 12 Best Places to Live in Portugal, 7 Best Places to Live in Panama and 12 Things to Know Before Moving to the Dominican Republic. Betsy loves to travel and spend time with her family. Connect with Betsy on LinkedIn.