Sao Paulo, Brazil
Last updated on Apr 20, 2023
Summary: People describe Sao Paulo, Brazil as a vibrant, bustling city with a diverse culture and a vibrant nightlife. Expats love the city's energy, its diverse cultural offerings, its excellent restaurants, and its vibrant nightlife. The weather in Sao Paulo is generally mild, with temperatures ranging from the mid-50s to the mid-80s Fahrenheit. The average cost of living for an expat is estimated to be around $2,000 to $3,000 per month, depending on lifestyle. The cost of a one bedroom apartment in Sao Paulo is around $1,000 to $1,500 per month, while a two bedroom apartment can cost around $1,500 to $2,500 per month. The approximate population of Sao Paulo is 12.2 million people.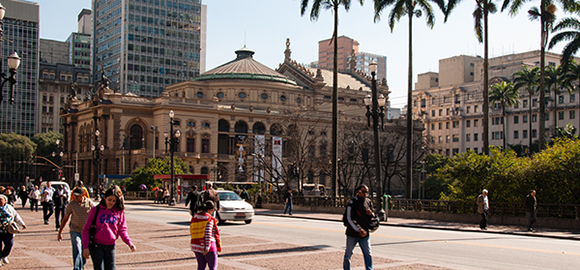 What do I need to know about living in Sao Paulo?
When we asked people what advice they would give someone preparing to move to Sao Paulo, they said:
"Before retiring in Sao Paulo, expats should be aware of the cost of living, which is higher than in many other parts of the country. Additionally, expats should research the local healthcare system and ensure they have access to quality medical care. It is also important to familiarize oneself with the local culture and customs, as well as the Portuguese language. Expats should also consider the crime rate in Sao Paulo, as it is higher than in many other cities. Finally, expats should research the visa requirements for living in Brazil, as well as the process for obtaining permanent residency," said one expat who made the move to Sao Paulo.
What do I need to know before moving to Sao Paulo?
About the Author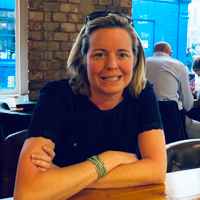 Betsy Burlingame is the Founder and President of Expat Exchange and is one of the Founders of Digital Nomad Exchange. She launched Expat Exchange in 1997 as her Master's thesis project at NYU. Prior to Expat Exchange, Betsy worked at AT&T in International and Mass Market Marketing. She graduated from Ohio Wesleyan University with a BA in International Business and German.
Some of Betsy's articles include 12 Best Places to Live in Portugal, 7 Best Places to Live in Panama and 12 Things to Know Before Moving to the Dominican Republic. Betsy loves to travel and spend time with her family. Connect with Betsy on LinkedIn.