Seoul, Korea
Last updated on Sep 05, 2022
Summary: Expats, digital nomads and retirees talk about what it is really like living in Seoul, Korea. They offer advice about meeting people, cost of living, finding a home and more.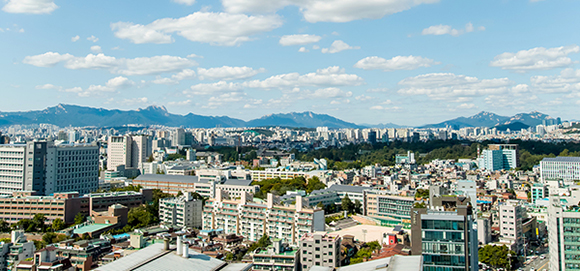 What do I need to know about living in Seoul?
When we asked people what advice they would give someone preparing to move to Seoul, they said:
"Learn as much of the language as possible and above all ... Treat everyone with respect. RESPECT. RESPECT. RESPECT. Remember you are a Diplomate from your country ... make it proud of you," remarked another expat living in Seoul, Korea.
"Come and find out for yourself, you'l never believe me when I tell you how great it is, except for the smog. Bring your face mask with a good carbon filter," added another expat in Seoul.
Answer Question & View More Answers
What do I need to know before moving to Seoul?
When we asked people what advice they would give someone preparing to move to Seoul, they said:
"We chose to live in Itaewon because the area is between yonhi-dong (where SFS is located) and samsung-dong (where my husband works). If we live near either, the other would suffer with the traffic during peak hours. There are other nice areas like Sumbok-dong or UN village in hannah-dong, but you need your car just to get out whilst Itaewon has the subway. It depends on the priorities of each family," added another expat in seoul.
"Live close to work. Life is hard enough without a 1-2 hour commute--especially if it's on a bus, subway or (for the purely insane) driving your own car here. For an expat, who should be thinking of a compromise between their home culture/lifestyle and their adopted one, getting a smaller place that's closer to work may be better than a large apartment (no houses here, unless you're way out of town or really loaded) that is far away may be the difference between happiness and h#ll," remarked another expat who made the move to Seoul.
How do I find a place to live in Seoul?
We asked expats how they chose their neighborhood and found a place to live. They answered:
"I lived with my in-laws for a few months, which was a great load-off. Then scouted out places near work. After a few weeks of looking on my own I brought in my boss to negotiate the fees--and he did a GREAT job. The place is about a 10 minute walk through the (safe) park to work, if brand new and less than I'd have paid downtown back home. Definately take a local to negotiate if at all possible," remarked another expat living in Seoul, Korea.
What is a typical expat home or apartment like in Seoul?
"There are 3 kinds of living accommodations in Korea. 1 - house. 2 - Villa (which is what they call a low-rise apartment so therefore less spacious than a house). 3 - apartments (or condos). We lived in a villa as that was what we could get for our budget. Not bad at all since to heat everything during those cold korean winters would be ridiculously expensive. Korean houses have floor heating and a villa and apartment could benefit from the floor heating of the upstairs," mentioned another expat in seoul.
"I have a 13 pyoung (285 sq ft) place, but about 100 sq ft of it is balcony so the living space is a little cozy...no matter, the place is new, it's high enough and has enough windows to have a TON of sunlight streaming in (assuming I wash the windows) and there are cameras all over the halls just in case. Most expats live in Itaewon or at a serviced suite, but I prefer the closeness of my place to work and have no real problems getting things done in Korean (meaning I get my co-workers to do a lot of translating for me)," commented one expat who made the move to Seoul.
What is the average cost of housing in Seoul?
If you are thinking about moving to Seoul, cost of living in probably a key consideration. Expats commented about the cost of housing:
"Definitely pricier! Our villa in Itaewon cost $6,000 a month to be payable a year in advance," remarked another expat living in seoul, Korea.
"It's about the same as at home, assuming you're in a big city and downtown or in the financial district. My rent is about 800 USD for the 285 square...which may be a lot for a little, but once you're here you adjust to the space difference pretty easily," added another expat in Seoul.
How do I meet people in Seoul?
When we asked people living in Seoul about club and activities where newcomers can meet others, they responded:
"First Recommendation: Expats in Korea should take some Korean language classes. After I arrived in Korea, US Army Tour, I made an agreement to teach a young Korean high school student English for one or two hours per week if she would teach me Korean for the amount amount of time. That was without a doubt the best decision I made while in Korea ... I was a Captain in the Army at the time and shortly after, about 3 or 4 months I was selected to Command a Company with around 80 Republic of Korea Army soldiers assigned ... Perhaps it was because of my Korean language skills ... Not sure but a great job and great for my Military Career. I just returned from Korea, (June 2017), I attended a Unit reunion after more than 40 years. I loved it and am planning a move to Korea ... Sometimes in early 2018. PS: During my total of six years in Korea, (2 different tours), I only met two or three people that I did not like," added another expat in Seoul.
"The Royal Asiatic Society for tours of Asia and hiking and bi monthly lectures on Korean history. The International Hikers club for weekly mountain treks," remarked another expat who made the move to Seoul.
Answer Question & View More Answers
What should I bring when moving to Seoul?
People living in Seoul were asked what three things they wish they had brought and three they wish they had left behind. They wrote:
"We should have brought a dining table and chairs. Koreans sleep on the floor (because of the warmth of floor heating during winter). We needed to buy the lot and ended up with an imported italian dining set. The other options were much too local or too rococo for our taste," said another expat in seoul.
"Wish I had brought: My wife and baby. They are still at home...the phone bills are not too bad (like 100won/8 US cents a minute) but it's a little tough sometimes to connect completely. More books about finance and business. Kyobo book has a few in the store but to get the ones I wanted I needed to order online though their site (Amazon had outrageous shipping costs) for a pretty penny. More gifts. My original stash of salmon, cheese, meat and such are gone...I go back every couple of months and stock up (cheese is almost impossible to get here, and the prices!) but could always use more. Things I wish I left behind: All my clothes. Well, I needed something to start out with, but found I could get good, cheap and well-fitting clothes here with little problem (of course my Korean in-laws helped). 2 suits, 2 pants, 4 shirts, 4 undershirt and 2 ties for about 550 USD. (And I am about 6 foot...not the easiest size to fit over here.) Japanese language books. I took some courses in college and thought I'd get time to hop over there, but things are so busy (and there is so much to see here, and going home is a better option right now) that I doubt that I'll get there at all. My old leather briefcase. No one has an old briefcase here. The first thing my boss said when he hired me was "Get a new attache". Luckily they are cheap, plentiful and easy to find here. Thing I was glad I brought: My slow-cooker (crock-pot). It was my surrogate oven (they usually use their ovens as grills, which makes it hard to make lasagna and such). Webcamera. This thing is great for communicating with my wife and child," added another expat who made the move to Seoul.
Will I be able to find a job in Seoul?
When we asked people about industries and career opportunities in Seoul, they reponded:
"No Sure. Lots of people teach English there but ... as I was gainfully employed the whole time I was there I did not pay that much attention to the job market," mentioned another expat in Seoul.
"This city has something for everyone. You name it, I think its here or if not here not very far away," commented one expat who made the move to Seoul.
Answer Question & View More Answers
What is life like in Seoul?
When we asked people living in Seoul what life is like and how people spend their time, they said:
"Work! Work! Work! The Korean people are exceptionally hard workers ... The best students in the world," remarked another expat living in Seoul, Korea.
"work and spending money and eating and eating some more. And driving cars and motorbikes," added another expat in Seoul.
Answer Question & View More Answers
Is there a lot of diversity? Are people in Seoul accepting of differences?
"Not very diverse ... They appeared to accept my differences BUT I am not sure that they were that much different from me," remarked another expat who made the move to Seoul.
"There is diversity and tolerance of others. There are Budhists and Christians and Muslims and others living side by side with great tolerance," explained one expat living in Seoul, Korea.
Answer Question & View More Answers
What are the schools in Seoul like?
"This school is extremely expensive, only comparable to a top boarding school. As a result, only the richest kids and expats funded by the US government can go. Also, there is a problem with bullying, especially in the MS (I was bullied quite a lot there). This problem is inherent with the rich Koreans vs. the foreign kids that come here. Students (boys and girls) generally formed cliques and excluded everybody that didn't have their interests. Not only do students bully but teachers as well. My 8th grade Humanities teacher always whined at us for being loud and was always trying to keep us in order. The way they deal with it is barely effective. Another thing that kinda bothers me is how religious they are. Pretty much every teacher believes in God and everybody has to take a religious studies class. Non-Christians there are treated differently than the Christian majority. The advice teachers and staff generally give is to 'Trust in God' and 'Pray for your well being'. As of now I don't believe in God so I would have a hard time there. I don't think religious classes in themselves are bad, but when you have an entire school filled with religious teachers and students, that's a different story. The high school grading system has much higher expectations than the American grading system. For example, an A- in an American school is a B in SFS and a B- is a C in SFS. To get an A there, you have to get above a 95%. I think this is because of how high many Chinese and Koreans' expectations are when it comes to grades. The education quality is very good in comparison to American education. It offers the IB for Juniors and Seniors, IGCSE for Freshmen and Sophomores, IBMYP for Middle School, and IBPYP for Elementary school. I have my own problems with the IB program, but it does get the students to think critically and creatively, albeit pushing kids way past their limit. There are a few things wrong with it like the fact that everybody has to do IB classes and that their IB program doesn't measure up to the IBO's recommendations, but those are only minor grievances. I really loved the campus life. Students are exposed to nature and are free to explore the area. There are a ton of buildings, but it compensates this with forests and a big turf soccer field. Really, Korea is a beautiful place. One thing I can really praise is how good their performing and visual arts are. I have seen some of the best middle school and high school plays there. They raise up the best artists and performers. They have an amazingly good band and orchestra. With sports, there is an overwhelming majority of boys in those (I liked soccer and table tennis). Girls usually participate in women's soccer, volleyball, and cheerleading. SFS spends a lot of their resources on a variety of sports and the only popular sports that aren't offered are American football and lacrosse. Honestly, I believe that SFS is a mix of highs and lows. If you are academically and/or artistically talented, then you will really shine here. Furthermore, if you are not sure what your talents are, then you may have the chance of a lifetime," commented one expat when asked about Seoul Foreign School in Seoul .
"Considering school fees and location. Eventhough Itaewon and Hannam-dong areas are very popular among Expats(great for biking to Hangan park or Seoul Forest park, dining, bars etc.) there are other areas a bit closer to school to consider. Depending how active your kids are going to be in their afterschool activities only children Y5 + can get on a late bus otherwise you have to drive them which it might take you 1 hour each way . There are also quite few families living close to school and due to its proximity paarents are more involved in Saturdays sports activities arranged on campus," explained one expat in Seoul, Korea with kids at Seoul Foreign BRITISH School.
Answer Question & View More Answers
What are the pros and cons of living in Seoul?
Expats, digital nomads and retirees living in Seoul responded:
"I absolutely loved living in Seoul. I would not have traded my experience for anything. Generally speaking, I had a very positive experience with working and socializing with Koreans as well as with other ex-pats. I have so many great memories of my time there from 2018 thru early 2020. I would definitely consider relocating to Korea, if the right professional situation was offered," mentioned another expat inSeoul.
About the Author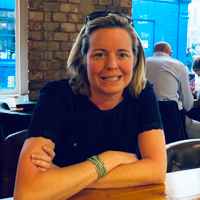 Betsy Burlingame is the Founder and President of Expat Exchange and is one of the Founders of Digital Nomad Exchange. She launched Expat Exchange in 1997 as her Master's thesis project at NYU. Prior to Expat Exchange, Betsy worked at AT&T in International and Mass Market Marketing. She graduated from Ohio Wesleyan University with a BA in International Business and German.
Some of Betsy's articles include 12 Best Places to Live in Portugal, 7 Best Places to Live in Panama and 12 Things to Know Before Moving to the Dominican Republic. Betsy loves to travel and spend time with her family. Connect with Betsy on LinkedIn.