Guadalajara, Mexico
Last updated on Apr 21, 2023
Summary: The approximate population of Guadalajara, Mexico is 1,640,589 people. People describe Guadalajara as a vibrant city with a rich cultural heritage, beautiful colonial architecture, and a lively nightlife. Expats love living in Guadalajara for its friendly people, great food, and affordable cost of living. The weather in Guadalajara is generally mild, with temperatures ranging from the mid-50s to the mid-80s Fahrenheit (10-30 Celsius). The average cost of living for an expat is around $1,500 USD per month. The cost of a one bedroom apartment is around $400 USD per month, and a two bedroom apartment is around $600 USD per month.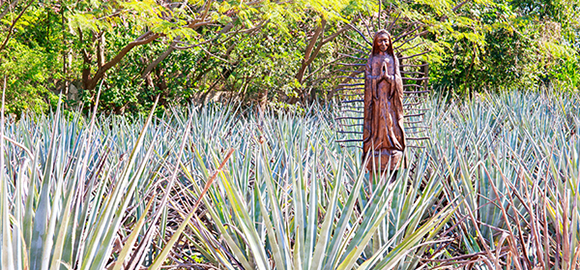 What do I need to know about living in Guadalajara?
When we asked people what advice they would give someone preparing to move to Guadalajara, they said:
"Before retiring in Guadalajara, expats should know that the cost of living is affordable compared to other areas of Mexico and the United States, although the city itself is consistently ranked as one of the most expensive in the country. The climate is desirable throughout the year and provides plenty of outdoor activities. Additionally, a visa is generally necessary for expats looking to stay in the area for a period of time, so they should make sure to check the immigration laws and rights prior to their move. Finally, the city offers plenty of cultural activities, including music festivals and culinary experiences, so there is always something new to discover," said one expat who made the move to Guadalajara.
What do I need to know before moving to Guadalajara?
About the Author

Joshua Wood, LPC joined Expat Exchange in 2000 and serves as one of its Co-Presidents. He is also one of the Founders of Digital Nomad Exchange. Prior to Expat Exchange, Joshua worked for NBC Cable (MSNBC and CNBC Primetime). Joshua has a BA from Syracuse and a Master's in Clinical and Counseling Psychology from Fairleigh Dickinson University. Mr. Wood is also a licensed counselor and psychotherapist.
Some of Joshua's articles include Pros and Cons of Living in Portugal, 10 Best Places to Live in Ireland and Pros and Cons of Living in Uruguay. Connect with Joshua on LinkedIn.