Modena, Italy
Last updated on Sep 17, 2022
Summary: Expats, digital nomads and retirees talk about what it is really like living in Modena, Italy. They offer advice about meeting people, cost of living, finding a home and more.
What are the schools in Modena like?
"IS Modena is an IB world school offering the IB programme of education. I would encourage parents who are considering enrolling their children to research these programmes in order to develop an understanding of what they offer and how they work. The Primary Years Programme takes a holistic approach and focuses on the development of the whole child as an inquirer both in the classroom and the world outside. As a parent you can see your child developing their skills and confidence. The Middle Years Programme is an engaging curriculum organised around the study of eight traditional subject areas. Here you see your children becoming expert at learning; they develop their ability to locate, process, critically evaluate and communicate information. The Diploma Programme is a challenging programme, academically rigorous and excellent preparation for university. Overall, I would say that our ten years here have given us a great international experience," commented one expat when asked about International School of Modena in Modena.
"Educate yourself about the IB program. Go to the presentations that the school offers on the curriculum and the IB program, Become an active member of the school community! This way you will make the most out of your stay in Italy and here in Modena and you will find many new and interesting friends and a great learning environment for yourself and your children at the international school of Modena," explained one expat in Modena, Italy with kids at International school of Modena.
Answer Question & View More Answers
About the Author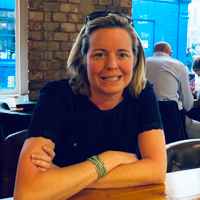 Betsy Burlingame is the Founder and President of Expat Exchange and is one of the Founders of Digital Nomad Exchange. She launched Expat Exchange in 1997 as her Master's thesis project at NYU. Prior to Expat Exchange, Betsy worked at AT&T in International and Mass Market Marketing. She graduated from Ohio Wesleyan University with a BA in International Business and German.
Some of Betsy's articles include 12 Best Places to Live in Portugal, 7 Best Places to Live in Panama and 12 Things to Know Before Moving to the Dominican Republic. Betsy loves to travel and spend time with her family. Connect with Betsy on LinkedIn.