What do expats in Colombia appreciate most about the local culture?
We asked expats and digital nomads what they appreciate the most about the local culture in Colombia. They wrote...
"Expats in Colombia often appreciate the locals' hospitality and their enthusiasm to share their culture. The friendly nature of the people frequently makes expats feel very welcome in the country. Another aspect that is often enjoyed by expats is the vibrant, flavorful cuisine. Colombia's cuisine makes use of both native and Spanish ingredients to create unique dishes that are difficult to find elsewhere. Additionally, the country is known for its beautiful landscapes and stunning natural parks, which offer wonderful spots for nature appreciation. Overall, the culture of Colombia is diverse and colorful, and people living in the country have the opportunity to experience a rich and rewarding experience," remarked another expat in Colombia.
"The local and pretty much Countrywide CULTURE that I enjoy most is the 'MANANA' culture. I returned to the USA 2 years ago for a planned 4 month stay after 15 years here. After all my time in Colombia, I had forgotten how much of a rat race the US really is. I stayed for 2 months and returned to Colombia. In the States, you make a list of everything you need to do the next day and then you rush around doing everything on the list. In Colombia I make the list at night but in the morning I look at the list and say MANANA. Here, there is very little rush to do anything," said a member in Colombia.
Other Questions:
What do expats in Colombia appreciate most about the local culture?
If you live in Colombia, newcomers to Colombia would love to hear your answer to this question.
About the Author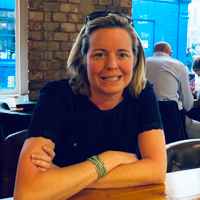 Betsy Burlingame is the Founder and President of Expat Exchange and is one of the Founders of Digital Nomad Exchange. She launched Expat Exchange in 1997 as her Master's thesis project at NYU. Prior to Expat Exchange, Betsy worked at AT&T in International and Mass Market Marketing. She graduated from Ohio Wesleyan University with a BA in International Business and German.
Some of Betsy's articles include 12 Best Places to Live in Portugal, 7 Best Places to Live in Panama and 12 Things to Know Before Moving to the Dominican Republic. Betsy loves to travel and spend time with her family. Connect with Betsy on LinkedIn.