Expat Advice: Culture Shock in Toronto, Canada

Share Your Experiences with Culture Shock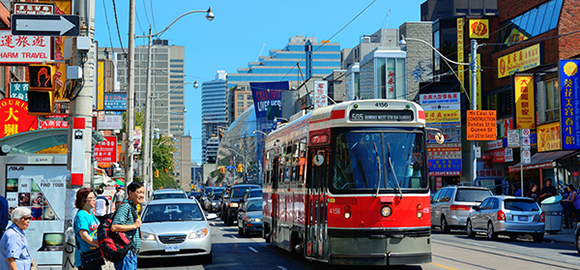 A Chinese woman offers her take on making the transition from living in China to settling in to life in Toronto, Canada. See what she has to say cultural differences, what it takes to succeed and more.
What is the name of the city or town that you are reporting on?
Toronto
Did you receive any cross-cultural training for your move abroad? If yes, was it before or after the move?
No.
Moving to Canada Soon?
ExpatExchange's partner, International Moving Quotes, offers you a simple and hassle free solution to plan your move. You'll get up to 5 FREE quotes from trusted international movers. Takes 1 minute! No obligation. Save up to 40%. Only qualified and professional movers. Get your quotes now!
If they speak another language in your new country, do you speak the language? If yes, did you learn the language before you moved or while abroad? If no, are you planning to learn the language?
Yes. Yes.
Were you worried or concerned about culture shock before you moved abroad?
No.
How significant was the culture shock you experienced when you moved abroad?
Very significant
Expats often talk about going through the "stages of culture shock." Examples include the honeymoon phase, the irritation-to-anger stage, the rejection of the culture stage, and the cultural adjustment phase. Do you feel like you went through these or any other stages as you settled into the new culture?
Yes I feel like I have been through these stages.
What, if any, were some of the changes you noticed in yourself that might have been caused by culture shock? These might include things such as anger, depression, anxiety, increased eating or drinking, frustration, homesickness, etc.
During the shock perid, I had serious depression, sadness, anxiety, and anger. My sleep and eat pattern were changed seriously. It was a very frustrating time.
What are some things you appreciate most about the new culture?
Opportunities to have a more global perspective, to improve English, to serve the community on a higher scale than before.
What are the most challenging aspects of the new culture?
There is a big cultural difference between China and Canada. Inititally I found hard to be fully aware of the difference, then it came the challenges to express it accurately. During the time, I did not have social network and had a hard time to build one. The situation put a lot of stress on my work and life.
Did you "commit" any embarrassing or humorous cultural blunders? If you did and you'd like to share them, please do tell!
Yes.
Do you have any advice or thoughts about culture shock you would like to share?
Never underestimate the shock. Have a social support network who is committed in assisting during your transition (the stages). And go to the nature/events and not stay at home!
More Expat Advice about Culture Shock in Canada

Write a Comment about this Expat Report