Calgary, Canada
Last updated on Apr 21, 2023
Summary: The approximate population of Calgary, Canada is 1,392,609. People describe Calgary as a vibrant, modern city with a strong economy and a great quality of life. Expats love the city's outdoor activities, cultural attractions, and friendly people. The weather in Calgary is generally mild with warm summers and cold winters. The average temperature in the summer is around 68°F (20°C) and in the winter it is around 22°F (-5°C). The average cost of living in Calgary for an expat is around $2,500 USD per month. The cost of a one bedroom apartment is around $1,200 USD per month and a two bedroom apartment is around $1,500 USD per month.
About the Author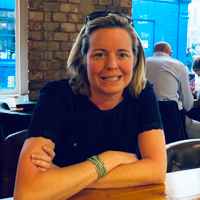 Betsy Burlingame is the Founder and President of Expat Exchange and is one of the Founders of Digital Nomad Exchange. She launched Expat Exchange in 1997 as her Master's thesis project at NYU. Prior to Expat Exchange, Betsy worked at AT&T in International and Mass Market Marketing. She graduated from Ohio Wesleyan University with a BA in International Business and German.
Some of Betsy's articles include 12 Best Places to Live in Portugal, 7 Best Places to Live in Panama and 12 Things to Know Before Moving to the Dominican Republic. Betsy loves to travel and spend time with her family. Connect with Betsy on LinkedIn.