Christmas For Expats Throughout The World
By Joshua Wood
Summary: Expats celebrate Christmas throughout the world, and Expat Exchange has captured that experience over the years. Here's a blend of what we've published in the past, as well as some options to consider for making the 2016 holiday season a festive one.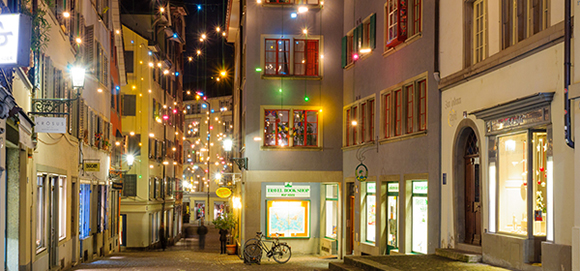 Christmas is upon us again. As always, some expats will make the trek home, while others will remain abroad for the holidays.
Over the years, we have written a lot of Christmas- and holidays-related content. The holidays in many ways are timeless, so we thought it would be fun and useful to offer a blend of what we've published in the past and what we've found on the web to help expats enjoy the 2016 holiday season.
Here are the ten best places in the world to get in the Christmas Spirit, as well as a glimpse of Christmas abroad directly from expats in several corners of the world.
If you have trouble getting in the spirit, do read about Christmas Eve in a Bulgarian Village, which is one of our favorite holiday articles. Originally published in 2007, author Martin Miller-Yianni offers a colorful snapshot of embracing a culture - and the expat experience - in order to find a happy life abroad. It truly is timeless.
Christmas in London
Expats in London enjoy a major city that truly knows how to get in the Holiday spirit. Here is a slide show that highlights some Things For Expats To Do In London
And here is A Lady in London's Christmas Highlights.
There are those among us that enjoy the guilty pleasure of hitting the tourist spots that "expats" often (are supposed to?) shun. If you fit into that category, VisitLondon.com's ideas for Christmas in London might be right for you.
Timeout London also has suggestions for restaurants open on Christmas day in London and also other things to do in London on Christmas day.
Christmas in Switzerland
Wondering where in Switzerland to celebrate Christmas as an expat or a tourist? The good folks at Premium Switzerland have thought it out for you already.
Christmas in New York
Expats in New York have Conde Naste Traveler to thank for putting together an untouristy guide to Christmas in New York. If you want to hit the more traditional hotspots, Timeout New York has some ideas for Christmas in New York.
Asia
Here's some help for expats wondering how to spend Christmas in Tokyo, and a some information on the Tokyo Christmas Market For 2016.
And last but not least, here's some help on how to enjoy Christmas in Singapore.
The holidays are so different for so many people - they can be joyous for some, painful for others, or anything in between. Christmas in many big cities, for instance, can find expats feeling alone in a sea of people. If that sounds uncomfortably familiar, read Dhyan Summers' expat tips for surviving the holidays.
On the other hand, they are also absolutely loaded with things to do.
And that's one of the keys for those who choose to stay abroad and want to have a festive season - or at least avoid feeling lonely. Expats need to try and get with the spirit and get out there and enjoy what your adoptive homes have to offer!
About the Author

Joshua Wood joined Expat Exchange in 2000. His areas of responsibility include creative aspects of the community, research, sales and business development. Joshua received his Master's Degree in Clinical and Counseling Psychology from Fairleigh Dickinson University and graduated from Syracuse University with a BA in English Textual Studies.

Write a Comment about this Article
First Published: Dec 07, 2016