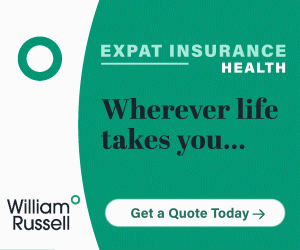 Parent's Review of Treehouse International School in Herzliya Pitoach, Israel

Review Your Child's International School
What is the name of your child's school? (Please report on one school per survey.)
Treehouse International School
In what town or city is this school located?
Herzliya Pitoach
How would you describe this school? (i.e. American, British, International, Local, etc.)
international
What grade levels are represented at this school?
nursery to 9th grade
How do most children get to school everyday? (bus, train, walk, etc.)
some by bus and some by private car or on foot
How would you describe the facilities at this school? What extra-curricular activities are available?
the facilities are basic but the school still arranges trips to the country club every week for swimming, surfing, tennis
How would you describe the social activities available for parents through this school? Are there parent-teacher organizations?
there is a very welcoming community of parents who socialize outside school and even organize trips overseas to eg Egypt for all the parents and students . the parent volunteer programme is full of opportunities to be involved in the fun of arranging fairs and events such as charity conncerts
What advice would you give to someone considering enrolling their child in this school?
our children have attended this school for many years. not only does it have an excellent staff and academic programme but the values which infuse the environment are fantastic. our children are happy, well rounded, socially outgoing and have a deep sense of responsibility to those around them due to the education at this school. They not only excel inacademics but they are curious about the world and driven to always learn more. we thank the school and its wonderful dedicated staff every day
William Russell's private medical insurance will cover you and your family wherever you may be. Whether you need primary care or complex surgery, you'll have access to the best hospitals & doctors available. Unlike some insurers, we also include medical evacuation and mental health cover in our plans (except SilverLite).
Get a quote from our partner, William Russell
.

Expat Health Insurance in Israel
William Russell's private medical insurance will cover you and your family wherever you may be. Whether you need primary care or complex surgery, you'll have access to the best hospitals & doctors available. Unlike some insurers, we also include medical evacuation and mental health cover in our plans (except SilverLite). Get a quote from our partner, William Russell.
GET A QUOTE