The 9 Best Islands for Expats and Global Nomads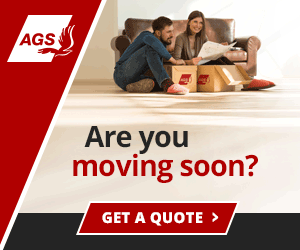 Summary: Does life have you dreaming of moving to an island and living a simpler life? Explore island life from the Caribbean to the Pacific.
This unprecedented time has people thinking about making major life changes. Global nomads are making plans for their next destination. And, others are using this time to research their future moves. If you're drawn to island life, here are the 9 best islands according to expats:
1. Ambergris Caye & Caye Caulker, Belize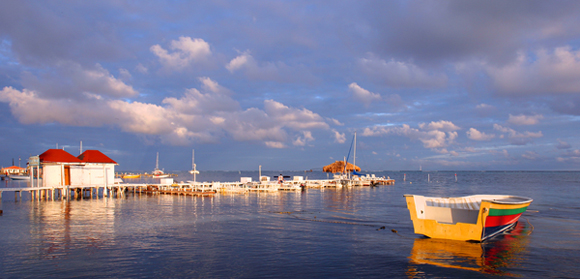 "The two main cayes that expats and expatslike to settle on, which are also among Belize's main tourist attractions and sources of income for the government, are Ambergris Caye (pronounced am-BUR-gris or am-BUR-grease KEY) and Caye Caulker. These beautiful palm- and mangrove-fringed, idyllic islands lie just off the coast of Belize surrounded by turquoise seas and white beaches. There is a Caribbean feel to both islands, with wooden buildings painted in all the colors under the sun. The pace on the islands is laid-back and relaxed. There is a local slogan of ?no shirt, no shoes, no problem.? There is excellent diving, snorkeling, fishing, and all manner of other water sports at the Belize Barrier Reef," wrote Victoria Day-Wilson in her article, Living in Belize: Life in The Cayes
2. Phuket, Thailand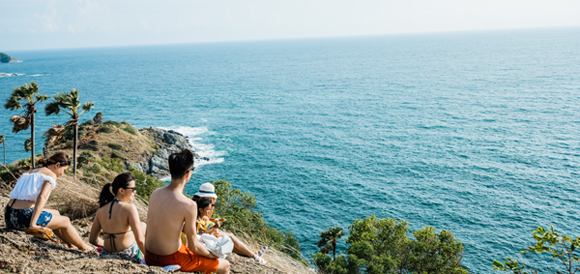 "It's a big island. Some mean Patong when they say Phuket. Some business don't need to be near the beach and tourists with the related traffic and real estate costs. There is an area I've heard unofficially called 'Phuket Town' but it's not on the maps by that name. To find it, locate the Bangkok Hospital Phuket or Central Festival Phuket on Google Maps. They're due east of Patong. Switch to Satellite view. The densely built up area to the east of Central Festival and the south-east of the hospital is 'Phuket Town'. Living there would be a night and day difference than living around Patong," advised one member living in Phuket.
3. Jamaica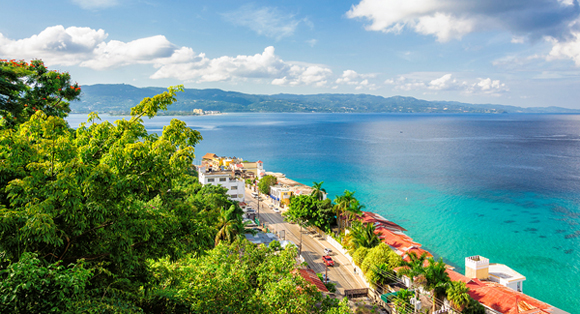 One of the consistent comments expats and expatsshare about living in Jamaica is that the citizens of the island are incredibly friendly. Just about everyone that even visits will be struck by the attitude that drives the "yeah, mon" and "no problem" mentality of the Jamaican people. "As far as meeting people, I think you'd have an easier time in Kingston -- lots of social clubs, nightlife, expat organizations, Lots of Jamaicans go to church, an underrated place to meet people. Jamaicans are quite friendly so once you meet a couple people you'll likely meet their friends as well," wrote one member. Another member shared that "Jamaica is a beautiful island as are most of the people."
Read More about Living in Jamaica
4. Trinidad & Tobago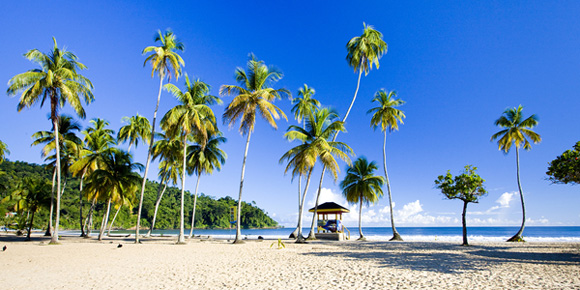 "Dealing with the ministries was the hardest part of the move, but now that we're through it (we've been here 5 months now), I truly like living in beautiful Trinidad and especially the friendly, family-oriented culture. My kids have settled in, I'm happy with the school, and I've learned my way around town. Life is good, you just have to cultivate the right attitude," said one member living in Trinidad & Tobago. Tip: Build friendships with expats and expatsand locals. One member explained, "Social life is very family-oriented, though, and while many Trinis are friendly on the surface, getting to know them more deeply isn't the norm. They tend to socialize with their own extended families. I have yet to be invited to a Trini's house for dinner that wasn't a business function, although I've had them over. Ex-pats socialize with each other, though." Another member shared, "there are golf clubs, a rugby club and gyms etc. I haven't found a club that offers everything. I joined the Hilton because it has a decent gym, large pool and tennis court."
Read More about Trinidad & Tobago
5. The Bahamas
"If you're looking to meet people and you're not a parent then try joining groups where you have an interest, like sports or culture etc. There are not many pure expat groups as such, people tend to just meet for activities, at events and then get together socially once they have established a connection. Volunteering is another way. The Humane Society for instance is a great place to meet people, they have quite a few events and once you are involved you see many of the same people frequently. I'm sure there are lots of other opportunities for volunteering too," advised one member. Tip: Think carefully about where to live in the Bahamas - some expats and expatshave learned from experience that living in a tourist area is not the best option.
6. The Dominican Republic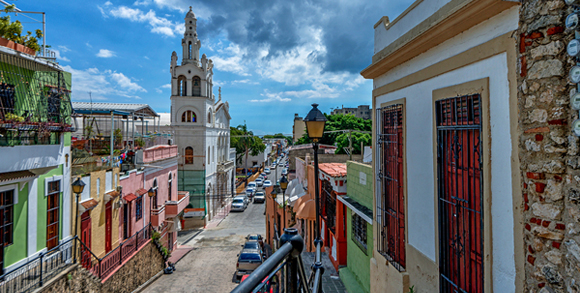 "The people that do best here have a sense of adventure, common sense and willingness to adapt to local conditions. I think some knowledge of Spanish is a big help," remarked one member who has lived in the Dominican Republic for many years. Tip: If you plan on living on a shoestring budget in the DR, you need to understand what that means. When one member asked if you can you survive in DR on $1,000 a month, an expat living in the Dominican Republic answered, "If you live like a local you can do it. I like living like a local, but would still need another $500 - $1,000 for my sinful endeavors LOL. Seriously my fiance rents an apartment for 200 USD per month and it's a nice 2 bedroom place in San Isidro, Santo Domingo. But there's real money in the DR also. You can easily spend 5K per month."
7. Fiji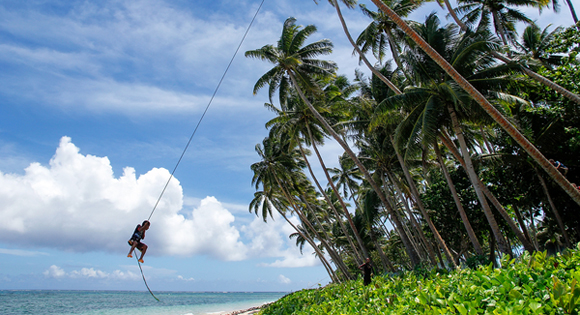 "Like everywhere be careful with giving away too much information. We could have easily been taken advantage of many times. Once in Fiji there seems to be a "Coconut grapevine" and if you want something or to rent somewhere somebody always knows how to get it or to arrange it for you. Anything we wanted there was a person for it," wrote one member. "The kind and warm-hearted approach from the (Indigenous) Fijian people as well as the relative availability of many items and infrastructure areas (compared to our previous duty stations)," said another. Tip: "The local Fijians are nice but be careful, a minority of them befriend expats and expatsfor financial gains or profits," cautioned one member. This warning was mentioned by many expats.
8. Cozumel, Mexico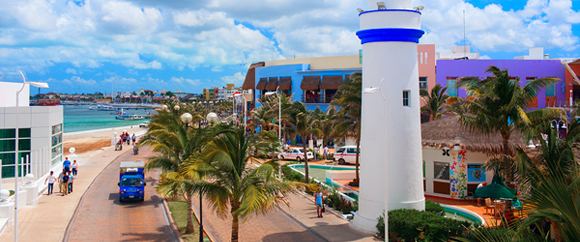 Cozumel is an island off of the coast of Playa del Carmen. Most of Cozumel's 100,000 residents live in the city of San Miguel. There are 3 different high-speed ferry companies which take passengers from Playa del Carmen to Cozumel in about 40 minutes. Car ferries also take passengers and cars to Cozumel, which takes about 1 hour and 15 minutes. "As my tag implies we live on the island of Cozumel... bought in 2001. No regrets, safe, secure and absolutely beautiful sunsets. All areas have grown which can be good or bad. CZM has good ex-pat community... best advice decide what is most important to u," advised one member. "Cozumel in our opinion is just right, good restaurants, good ex-pat community, of course world class diving and snorkeling... Some people look at cruise boats as an issue, we don't because it brings revenue to the island... Tues & Wed are big boat days, simple don't go to town those days," added another member in Cozumel.
Read More about Cozumel, Mexico
9. Bocas del Toro, Panama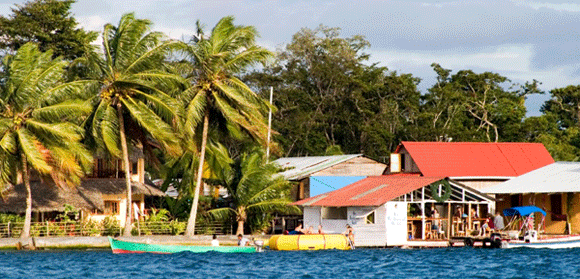 "Besides the multicultural Panamanians there are people from all over the world here in Bocas del Toro and seven different Indian tribes. For the most part everyone gets along great. There are occasional clashes in any community and this is a tight knit one where people help their neighbors. Panama welcomes people from many countries with great expat laws and easy residency," explains an expat living in Bocas del Toro. Tip: If you're on a look-see visit to Bocas del Toro, take a 10 minute boat ride to Isla Bastimentos and check out Red Frog Beach.
About the Author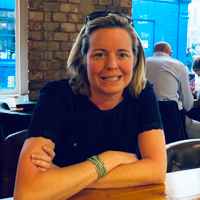 Betsy Burlingame is the Founder and President of Expat Exchange and is one of the Founders of Digital Nomad Exchange. She launched Expat Exchange in 1997 as her Master's thesis project at NYU. Prior to Expat Exchange, Betsy worked at AT&T in International and Mass Market Marketing. She graduated from Ohio Wesleyan University with a BA in International Business and German.
Some of Betsy's articles include 12 Best Places to Live in Portugal, 7 Best Places to Live in Panama and 12 Things to Know Before Moving to the Dominican Republic. Betsy loves to travel and spend time with her family. Connect with Betsy on LinkedIn.
First Published: Jul 26, 2020