Living in Belize: Life in The Cayes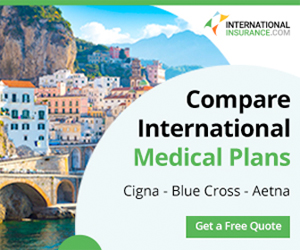 Belize has over 400 islands, of which Ambergris Caye and Caye Caulker are the largest. Ambergris Caye is much larger and has various supermarkets, banks, restaurants, bars and shops. Caye Caulker is much slower, more laid back and has fewer shops, grocery stores and restaurants.
The two main cayes that expats like to settle on, which are also among Belize's main tourist attractions and sources of income for the government, are Ambergris Caye (pronounced am-BUR-gris or am-BUR-grease KEY) and Caye Caulker. These beautiful palm- and mangrove-fringed, idyllic islands lie just off the coast of Belize surrounded by turquoise seas and white beaches. There is a Caribbean feel to both islands, with wooden buildings painted in all the colors under the sun. The pace on the islands is laid-back and relaxed. There is a local slogan of "no shirt, no shoes, no problem." There is excellent diving, snorkeling, fishing, and all manner of other water sports at the Belize Barrier Reef. There is an abundance of colorful, tropical fish in all shapes and sizes just beyond the islands. You are never more than a short walk from the sea on either island. The sea water is warm, the climate is good, there are good transportation connections, and the people are friendly. There are a variety of good bars and restaurants as well as a fairly active expat social scene. With such a laid-back vibe, idyllic surroundings, and relaxing comfortable way of life, it is hard not to get sucked into permanent vacation mode.
The Lay of the Land
Belize has over 400 islands, of which Ambergris Caye and Caye Caulker are the largest. Both technically belong to Belize District even though they are closer to the shore of Corozal District. Both islands lie toward the northern tip of Belize's waters with Ambergris Caye lying just below Mexico's Yucatán Peninsula. It is believed that the narrow channel called the Boca Bacalar Chico Channel separating the Ambergris Caye from the Yucatán was dug by the ancient Maya Indians to facilitate a trading route between the Bay of Chetumal and the Caribbean. If that route had never been dug, it's possible that Ambergris Caye would be a part of the Yucatán Peninsula and belong to Mexico. The islands are surrounded by the Caribbean Sea and smaller cayes, and lie less than a mile from the Barrier Reef. There are three major marine reserves, the Caye Caulker Marine Reserve, Hol Chan Marine Reserve, and Bacalar Chico National Park and Marine Reserve. There are several lagoons scattered across Ambergris Caye. Both islands are a short flight or boat ride from Belize City, Corozal, and Chetumal.
Ambergris Caye
Ambergris Caye is 25 miles long and its width varies from as narrow as a few hundred feet to as wide as 4 miles. The main town on the island, San Pedro, is about 1.5 miles long and 1 mile wide. There are three main streets, known as Front Street (Barrier Reef Drive), Middle Street (Pescador Street), and Back Street (Angel Coral Street). A sandy beach lies along the ocean side of the island and mangroves stretch along the mainland side. North of the center of town lies an area known as San Juan, which is where most of the island's workforce lives. They come mainly from Belize and Central America. Just after San Juan is Boca del Rio (Mouth of the River), which lies just before the channel that cuts the island in two. This is a nice sandy place to go swimming with a small park for children. In 2006 a bridge was built to cross the divide, but prior to that a ferry was used. The northern part of the island is more sparsely populated, but closer to the bridge are several condo developments and expat residences, as well as resorts. In the far north, known as Basil Jones, lies the Bacalar Chico National Park and Marine Reserve. To the south of San Pedro lies San Pablo, also a popular area for resorts and homes.
Caye Caulker
Caye Caulker is five miles long and less than a mile wide. There are three main streets, known as Front Street (Avenida Hicaco), Middle Street (Avenida Langosta), and Back Street (Avenida Mangle). In 1961 Hurricane Hattie divided the island in two. Local word has it that the channel - known as the Split - was deepened and widened with a bit of human intervention too. With sandy areas and deep turquoise waters, the channel is the best place on the island to go swimming. Unless you go early in the morning, it is usually packed with visitors and some locals, and there is a bar that plays very loud music. There is no bridge over to the north side of the island and any travel between the two sides is by boat. The north side is mainly covered in mangroves and not very developed. There is local speculation that someone will start operating a ferry between the two sides. The area from the airstrip to the southern tip of the island is a reserve and mainly swampy mangroves. There are a few homes in that area.
The Climate and Culture
The climate in the cayes is mild, like the rest of Belize, with average temperatures as high as 88°F in March–October and as low as 66°F in November–February. The earliest known inhabitants of Ambergris Caye were the Maya. During the Classic Period (300–900 a.d.) they are thought to have had a major trading center on the island with a population of around 10,000. The whalers and buccaneers who followed in the 1600s are the ancestors of some of the island's population today. Originally the islanders worked on coconut plantations and earned a living off fishing. In 1847 immigrants escaping the Caste Wars in Mexico joined the existing island inhabitants. Today tourism on the island accounts for Belize's biggest economic gain, which goes to the government in Belmopan mainly in the form of taxes. It is a sore point with some islanders that not enough of this hard earned currency is pumped back into the island.
The islanders are called San Pedranos and include Creole, Maya, Mestizo, Central American, Chinese, Lebanese, North American, and Europeans. English, Spanish, Creole, and Maya are all spoken, but you can get by fine with just English. Ambergris Caye has the country's largest concentration of expats and is the most popular area in Belize for expats to move to. There is a Latin culture of strong family values, so children are looked after and are able to run around and play. San Pedranos love festivities and celebrate all of Belize's national holidays, including Independence Day, St. George's Caye Day, and Garifuna Day, with gusto. The holiday specific to the island is the Costa Maya Festival. Now in its 20th year, the festival is held in August and is the only one of its kind in Central America. The festival promotes the culture of Central American countries, celebrating food, dance, music, and beauty. International artistes and beauty queens fly in from all over Central America to represent their countries. There are beauty pageants, parades, delicious food, a variety of contests. At Easter there are kite contests and Easter egg hunts with food and music. At Christmas there is a lighted boat parade. There are fishing tournaments where you watch the fishermen bring in their catch and give it away. There are always things going on that are fun and engaging for the community; but those who don't get involved with local events are likely to end up bored and stuck on a bar stool.
Known in Spanish as Cayo Hicaco (Island of the Cocoplum), Caye Caulker was originally known as Cay Corker by the British, and was a popular stop for sailors to stock up on water and cork bottles. The coconut and fishing industries were the main sources of revenue for the island. Although it has now been replaced by tourism, fishing is still a big industry. Caye Caulker is also known for its tradition of wooden-ship building and sailing races. In the 1800s Mestizo immigrants escaping the Caste Wars in Mexico settled on the island, along with Maya, Creole, Garifuna, Chinese, and North American and European expats. There is also a strong Rastafarian culture.
Daily Life
There are various supermarkets on Ambergris Caye. It pays to shop around and find the best deals, as some are more expensive than others. On the whole, everything on the island is more expensive due to logistics and tourism: Items cost an extra 25–60 percent more than on the mainland. There is a wide selection if you're willing to pay the price. Supermarkets range from enormous, gleaming stores with rows of goods to traditional, smaller, Belizean-type stores, usually run by Lebanese, East Indians, or Chinese. There are several banks, a post office, and a variety of cafés, bars, and restaurants to suit all budgets and tastes. Some of the venues are part of resorts or hotels. There are some interesting shops, including art and jewelry shops, which sell a variety of Belizean items. The artists and jewelers are a mix of expats and locals who live on the island. There are rental golf cart and bicycle services, an airstrip, and water taxis.
The pace is more laid-back and relaxed on Caye Caulker. "Go slow" is the slogan for the island and is applicable to the pace and lifestyle. It is inexpensive compared with many other Caribbean islands and though it is slowly developing, it has retained much of its charm and resisted the onward march of progress. Caye Caulker offers a smaller choice across the board since it is a smaller place. There are a few basic supermarkets, a couple of banks and cyber cafés, a range of cafés and restaurants, and an airstrip and water taxi service. Spare parts or luxuries often need to be sourced on the mainland and couriered in by water taxi or plane.
Expats who are successful on the cayes have self-discipline and understand that a lot of hard work is required, balanced with some time off. Most people work within the tourist industry.
Crime has increased on both islands. There are a few murders a year and the odd mugging. Thieving has always been a bit of a problem, which isn't surprising with the economic divide. Use common sense, don't leave things lying around, lock your door, don't walk in dark areas at night on your own, be aware of your environment - these are simple precautions that apply in most parts of the world. Some people have dogs for protection and there are different neighborhood watch communities.
You will see many golf carts locked; this is partly because theft is becoming an increasing problem. But in the case of golf carts, which generally look alike and most keys are not always individual, it's easy to hop in, drive back to your accommodation, and then realize it's not your golf cart! This has happened to me on several occasions. If you invest in a golf cart, it's best to make it uniquely identifiable, perhaps by painting it a bright color.
Although living the island life may sound like a dream come true, there are downsides and frustrations to living on the cayes. If something breaks down, such as your golf cart or your washing machine, you will often have to source the broken part on the mainland and then have it couriered over before repair work can begin. That process alone can take weeks and cost far more than you anticipated.
From the book Moon Living Abroad in Belize by Victoria Day-Wilson. Excerpted by arrangement with Avalon Travel, a member of the Perseus Books Group. Copyright © 2012. For more information, visit http://www.moon.com. We also request that you link to the book detail page: http://www.moon.com/books/moon-living-abroad/moon-living-abroad-belize-second-edition.
About the Author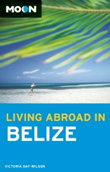 Writer, journalist, and photographer Victoria Day-Wilson grew up in the highlands of Kenya, East Africa, where her natural surroundings inspired her to develop a passion for photography. That's also where she began her career as a journalist, writing for national, regional, and foreign press. After almost moving to Spain, she ended up in England, where she continued writing and started working as an editor. She also spent a few years working in the Middle East.
After finding out that the UK wasn't quite her cup of tea, Victoria and her family gazed at a globe and decided that Belize's climate, amazing fauna and flora, pioneering spirit, and sense of space and freedom made the country an interesting option. They found their dream property on the banks of the Macal River in 2006. She has since gotten to know Belize intimately, traveling the length and breadth of the country.
Today, Victoria splits her time between Belize, Kenya, and the UK.