5 Best Places to Live in Riviera Maya, Mexico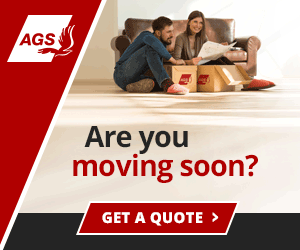 Summary: Riviera Maya is a gorgeous stretch of Caribbean coastline in the Mexican state of Quintana Roo. We highlight expats' 5 favorite places to live in Riviera Maya.
Riviera Maya is a stretch of Caribbean coast in the Mexican State of Quintana Roo that originally started at Playa del Carmen and ran down to Tulum. Today, towns north of Playa del Carmen and south of Tulum are being promoted as part of Riviera Maya. The island of Cozumel is also part of Riviera Maya. As of April 2016, the US State Department had no advisory is in effect for Quintana Roo. They do recommend that travelers and expats exercise caution when traveling south of Felipe Carrillo Puerto or east of Jose Maria Morelos as cellular and internet service are virtually non-existent.
One expat explained why he chose to live in Riviera Maya, "The Riviera Maya and the Yucatan along the gorgeous Caribbean coast! Many options in this region, from the growing Playa Del Carmen area where many expats call home and have access to excellent services, dining, and shopping, to the relative quiet of Tulum and points south. The location is ideal for folks who want to travel between the East coast of the US and Canada and to other points in the Caribbean not to mention Belize. It's also a very safe area. We considered the PV area because we love the Romantic Zone and the outlying areas. But our main desire was to be close to nature and the beautiful beaches and water of the Caribbean, and so we ended up in the Riviera Maya after years of looking at places throughout the Caribbean."
Living in Puerto Morelos, Mexico
At the north end of Riviera Maya is the small town of Puerto Morelos with a population of approximately 9,000. Puerto Morelos is about 35 minutes north of Playa del Carmen. It is the largest sea port in Quintana Roo. It's worth a look for expats interested in a small, beachside town.
Living in Playa del Carmen, Mexico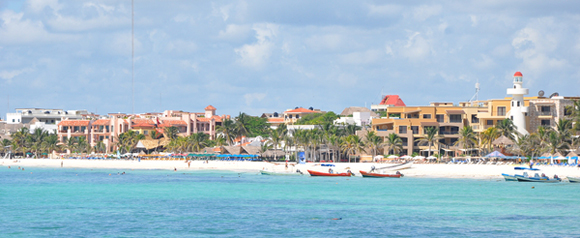 With a population of approximately 300,000, Playa del Carmen is a popular expat destination. Playa del Carmen is known for its nightlife, which many expats enjoy. "Yes, Playa del Carmen is a busy town and expanding, but we love the North end, and we bought in a quieter area where we can drive to Playa and ferry to Cozumel and Belize. But there are many options right in Playa where everything is within walking distance. The north end of 5th Avenue is a very nice area with nice shopping and fabulous restaurants (and 2 blocks to a gorgeous beach). Playa offers the best of everything IMHO. So Playa offers not only the conveniences but many great dining options and bars. But it is a busier city now with a vibrant vibe and you may want something more colonial. If it gets too busy we'll move to another area, so many to choose from," explained one expat who chose to move to Playa del Carmen.
Living in Cozumel, Mexico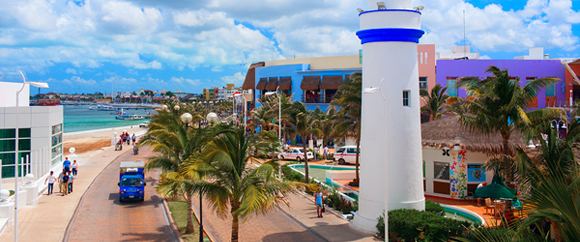 Cozumel
is an island off of the coast of Playa del Carmen. Most of Cozumel's 100,000 residents live in the city of San Miguel. There are 3 different high-speed ferry companies which take passengers from Playa del Carmen to Cozumel in about 40 minutes. Car ferries also take passengers and cars to Cozumel, which takes about 1 hour and 15 minutes. "As my tag implies we live on the island of Cozumel... bought in 2001. No regrets, safe, secure and absolutely beautiful sunsets. All areas have grown which can be good or bad. CZM has good ex-pat community... best advice decide what is most important to u," advised one expat. "Cozumel in our opinion is just right, good restaurants, good ex-pat community, of course world class diving and snorkeling... Some people look at cruise boats as an issue, we don't because it brings revenue to the island... Tues & Wed are big boat days, simple don't go to town those days," added another
expat in Cozumel
.
Living in Tulum, Mexico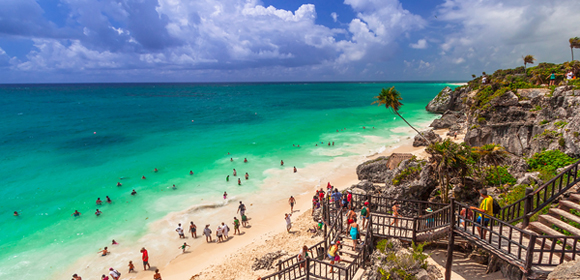 Tulum
was one of the last cities built by the Maya. It's population has been growing dramatically. The last census in 2010 stated that the population was just over 18,000, but recent estimates show that the city has grown to over 30,000. Today,
Tulum
is a popular expat destination for divers, yoga lovers and those seeking unspoiled beaches and a laid-back lifestyle. Tulum is also known for its foodie scene.
Tulum's restaurants
serve fresh seafood, traditional Mexican food, vegan fare and more.
"We decided against Tulum because of two things: the utilities are spotty the closer you get to the beach, and reliable internet service is hard to get (at least it was in 2014). Most of the beaches in the main 'strip' are monopolized by private hotels that will not allow you to access the beaches, or try to chase you away if you are not a hotel guest. We just heard so many great things about Tulum and then when we actually got there it was a bit of a let-down. It's relatively cheap to live there, but only if you live away from the beach. While the beaches are lovely, the main town of Tulum is rather dirty. Hence, there's not a lot of 'middle' ground with regards to rentals in tulum. You will pay thousands to live on the beach, or you can pay a few hundred and live in town, away from the beaches. But you might love it. I strongly suggest an extended visit to see if it's for you," advised an expat in Mexico.
Living in Chetumal, Mexico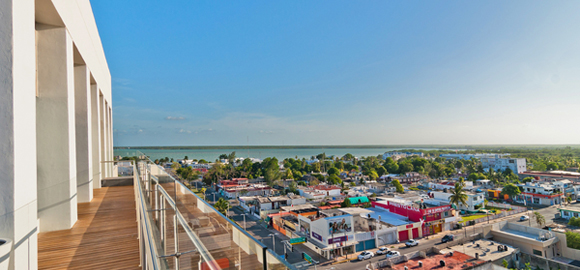 Chetumal
is another option for expats that is about 3.5 hours down the coast from Tulum and almost directly on the border of Belize. With a population of over 150,000, Chetumal is the capital of the state of Quintana Roo. Chetumal is the primary trade gateway between
Mexico
and Belize. "
Chetumal
is in a quiet corner and it is somewhat isolated. There are many expats in the area for fishing, diving and other ocean based activites. I strongly suggest that you visit and take a good look around," suggested one expat in Mexico. The cost of living in Chetumal is definitely a negative compared to other locations in Mexico. One
expat in Chetumal
said, "We live in Chetumal and are planning on moving to Belize because the cost of living here is going up and up. It is not that we can't afford it. We just want to be able to do other things too. We are living on our Social Security alone."
About the Author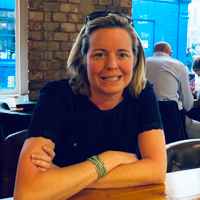 Betsy Burlingame is the Founder and President of Expat Exchange and is one of the Founders of Digital Nomad Exchange. She launched Expat Exchange in 1997 as her Master's thesis project at NYU. Prior to Expat Exchange, Betsy worked at AT&T in International and Mass Market Marketing. She graduated from Ohio Wesleyan University with a BA in International Business and German.
Some of Betsy's articles include 12 Best Places to Live in Portugal, 7 Best Places to Live in Panama and 12 Things to Know Before Moving to the Dominican Republic. Betsy loves to travel and spend time with her family. Connect with Betsy on LinkedIn.
Comments
guest
I agree with the author for the most part, But, as a long time resident expat (25yrs.), who was here before the growth, I think there are things one should look for before the move.. I have seen many an expat go back home after a relatively short time, because they decided to live the "quiet life", or they never learned enough of the language to effectively communicate. Each has to select where to live for their own version of paradise, but don't be shortsighted about how far you have to go for shopping, services, entertainment, or that too frequent run to the airport. The most of EVERYTHING is in Cancun, and second is Playa del Carmen. I would look closely at a community, or area, that is a short drive away from those two places, because believe me, you'll be going to one, or both for something you want or need alot.. The newest up and coming destination that is poised to be the next big place I think, is Puerto Morelos. It has the perfect central location, and it just became the newest municipality in the state in January, and they have just held their first city official elections I don't live there, but I'm thinking about it. Of course, there is no one place that's right for everybody, so wherever you settle, be diligent in your selection. Once you're settled in, the day to day becomes reality just like it was back home..
Cozumeldeb
Great article and good overview of the Q Roo area..One point you might want to look into or add is that Tulum is having a problem, with property rights, especially on the beach..Big raid I believe in June, evicted many people and businesses, I understand it is in court and will probably be for some time..Apparently it something to do with trusts and illegally businesses on the beach..google for more info.