10 Tips for Living in Ireland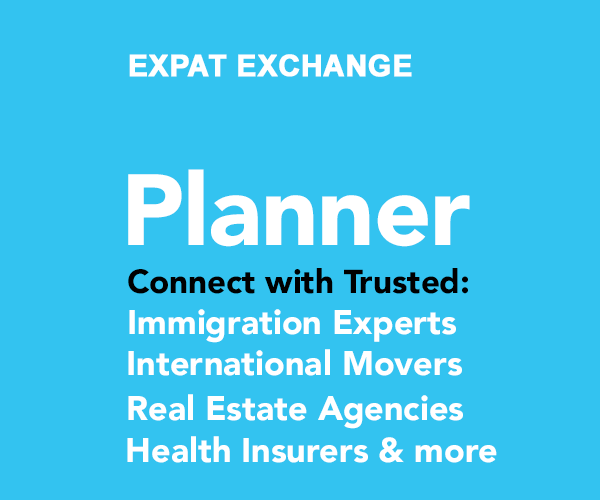 Summary: Expats living in Ireland say that the transition from tourist to expat is not as easy as one would think -- from challenges making friends with the Irish to the rainy, gloomy weather. Expats who make the effort and take their time are rewarded with life-long Irish friends and a love of Ireland.
Expats who live in Ireland are treated to a blend of rich Irish culture and a modernized Irish economy rated as one of the freest economies in the world.
Getting to Know People in Ireland
"The Irish have somewhat of a "tribal" culture, can be wary of outsiders, can be hard to get to know. They do not answer direct questions. They are incredibly polite in their speaking and are very subtle. If you adopt their speaking style it will be much easier for you to communicate. The Irish will quiz you to death if you let them but all information is potentially fodder for stories at the local pub so be careful about that! If they think you are living in Ireland short term, they may be uninterested in making a connection (I've heard the line "I'm busy the next few months" more than once!). However, the key is to join a group where there is a common connection. There are good international clubs, or schools with a large percentage of international students where the parents of Irish students are more open to having international friends who might be in Ireland shorter term. Those who want to brave the pub culture will find it easier to have social engagements with local Irish, but make sure to learn the rules of drinking etiquette and be careful about staying out in the dark wee hours of the morning when trouble can brew. It takes a year before your Irish acquaintances will turn in to friends. However, once you are a friend, they will place a very high value your friendship and will treat you accordingly. If you are in crisis, they will do anything for you to help. The Irish will spend quality time with you as a friend and you will feel welcome and at home. Last thing, it is key if you can be introduced in any setting by someone local. Even to the local pharmacist or shop keepers, who will become suddenly more friendly. Our landlord allowed us to say she sent us to various shop owners and the doctor, etc. and it really created an immediate level of trust and welcome that was missing when we did not have that," explained one expat in Dublin.
"I have felt depressed, because I am all alone and new here and it is hard to really connect to the locals. They seem pretty nice on the outside, but I feel it is just superficial. I cannot really get closer to them, because they are offended by almost everything I say or point out (which, in my view, is just stating the obvious). They don't like sharing personal information and they don't like to talk politics," said one expat living in the countryside of Ireland.
"Sports clubs are always good - it's a sports-mad city, following soccer and rugby as well as traditional Gaelic games. There's a good range of night classes, and many people use these as a social outlet and way to meet new people. Cultural life centres on the university and the Beltable theatre. Main social life revolves around the pub, but you may make your friends in other fora, then proceed to socialise with them there," suggested one expat living in Limerick.
Culture shock can affect expats in Ireland:
"We thought it would be easy to adjust to Ireland because before moving we knew so many friends of Irish heritage. But, unless you are from a family that has frequently visited relatives in Ireland over the years, the culture shock is great. However, visitors to Ireland who are of recent Irish decent will have an automatic network of family to befriend. The Irish are friendly with tourists and tourists are very important to the country's economy. Immigrants are treated differently than tourists. The lack of sun can take a toll. Get away during the summer for a vacation somewhere hot. Staying connected by internet to friends at home helps with homesickness, also joining one of the international clubs to hear your own accent again. Taking lots of pictures is a great way to find joy in the local surroundings. You can get lots of great pictures in Dublin as there is so much architecture to look at and many good parks. However, in Dublin there are many cultures and you can find food, restaurants, etc. from a surprising number of cultures and countries." explained one expat.
Things to Do in Ireland
An expat in Ireland can choose to try to settle in among the Irish, live among other expats or find a comfortable balance among the two. Whatever lifestyle an expat chooses, there are a lot of things to do in Ireland.
The Restaurants in Dublin, Cork, Limerick and Galway offer a wide range of cuisine that encompasses both traditional Irish and international delights.
Find out why "many of Ireland's most adventurous new chefs are settling down in rugged, coastal County Cork."
Sports in Ireland offer a wide variety of options all over the country for expats looking to enjoy watching athletic competition. Football (soccer), Gaelic football, hurling, hockey and more provide not just a great entertainment, but a window into Irish culture.
The Irish Film Institute - 6 Eustace Street, Temple Bar, Dublin 2 - It's website reads that "the IFI delivers a challenging and diverse programme of the best of international and Irish film culture through a programme of new releases, curated seasons, festivals and events. The IFI is committed to providing its audience with access to the best of new Irish film, including a number of films that would not otherwise have a theatrical release, and many films that would not otherwise be seen in Ireland."
Ireland Is It's Own Country - Not Part Of The United Kingdom
"The Republic of Ireland"
is NOT part of the United Kingdom. Whatever you do, don't get this wrong. Yes,
Northern Ireland
is part of the United Kingdom, and is on the northeast part of Ireland - the island.
For the record, "The United Kingdom of Great Britain and Northern Ireland" - its official name - is comprised of England, Wales, Scotland and Northern Ireland. Again, Ireland is it's own country - completely independent from the United Kingdom. Yes, at one point they were all separate countries - England, Wales, Scotland and Ireland.
Finding a Job in Ireland
The Irish Times maintains a list of the Top 1000 Companies in Ireland, and many job listings in Ireland can be found on http://www.jobs.ie.
Several of the biggest tech companies in the world have a significant presence in Dublin, as does the city of Cork. Apple will build a new datacenter in Galway, and "employs 4,100 people in Ireland, the majority at its European Headquarters in Cork" according to the Irish Times. Tim Cook described it as Apple's "biggest project in Europe to date."
"The university is a big employer, and Dell has a large plant. Many people who work in the nearby Shannon industrial estate live in Limerick, as the facilities are far superior. Job listings in the Irish Times, or the local paper, the Limerick Leader are widely used," advised an expat in Limerick.
Choosing a Dublin Neighborhood
"Know that Dublin's traffic jams are are really bad and getting worse, a 15 minute journey on a Sunday morning can take an hour and a half during the week! The bus system is hopeless, the Dart is more reliable. It's always worth investing time and money on a reconnaissance trip before moving. We came to Ireland on a pre-move visit to get a 'feel' for the different areas in and around Dublin." suggested one expat in Dublin.
If you are interested in Dublin suburbs, read the article Suburban Dublin.
Renting in Ireland
"Renters only have to give one months notice so potential homes won't come onto the market till they are ready (or nearly ready) to be leased. Find out what the different types of houses are like; terraced, semi detached etc. Think about your lifestyle, would you like to be near the beach, a park, the DART (Dublin's main transport system, your office, kids school etc.... In the months previous to our move we scoured the homes for rent list on www.daft.ie which is THE website for real estate on which virtually all real estate agents and prive landlords advertise their properties. We eventually found our home via an estate agent," recommended one expat.
In her book, Moon Living Abroad in Ireland, Christina McDonald says, "There are two types of tenancy agreements in Ireland: periodic and fixed term. Periodic tenancy is not for a fixed amount of time and is generally an informal oral agreement. This type of tenancy is by far the most common in Ireland. Fixed-term tenancies cover a specific amount of time--usually six months to a year--and are usually written in a lease. Many city center locations will require a lease, as will letting agents. However, leases in Ireland are not as hard and fast as U.S. leases. If you need to leave, simply give one month's notice first, and you're free." Read more about rentals in an excerpt from the book.
Buying a Home in Ireland
"You should make sure to hire a good solicitor to guide you through the necessary legal paperwork. Unlike in the United States, where all of real-estate-related legal matters are wrapped up with the agent, in Ireland a solicitor (lawyer) is hired to do all of this. Solicitors charge 1?1.5 percent of the total house price. Once you have settled on your ideal property and have your solicitor to do paperwork, you should arrange financing. Unless you have cash to pay out- right, this will be the trickiest part of the process-- banks can be difficult to extract money from-- but not impossible if you have a stable job, a good in- come, and a good credit record. Once you have financing, you can put an offer on the property by paying a booking deposit. This deposit ranges from ?3,000 to 3 percent of the sale price but is refundable up until contracts are signed," explained Christina McDonald in her book, Moon Living Abroad in Ireland. Read more about the steps in buying property in Ireland.
What to Bring to Ireland... What to Leave Behind
"I wish I'd brought; Bike (traffic circulation is horrendous), sewing fabric (hard to find nice stuff), antiques (excrutiatingly overpriced). Wish I'd left behind; bathing suit ;-), sunscreen ;-), anything else sun related :-(," said one expat in Dublin. "Wish I had brought more clothing, more tech stuff... more everything, because everything is more expensive here," said one expat in Dublin.
"Most technological equipment will convert from 110 to 220 so all you need is an adaptor which you can get here. What is challenging to get here is the converter/transformer and if you are bringing over other electrical appliances...blender, coffee maker, TV, stereo etc. then you need to have converter/transformer for all. Make sure the converter is large enough to cover the wattage of the appliance. Plus if you get big converters you can use an American power strip to plug in the TV, DVD, gamer and so on. We have a couple large transformers and then several smaller ones throughout the house. Some applicances will actually burn up such as the high wattage hair dryers, curling irons etc. unless they are travel ones and then they will work only on low settings with the use of an adaptor," advised another expat in the Ireland Forum.
One expat advised, "take WARM clothing, WARM blankets, and try not to spend money in Ireland for things that you could have shipped cheaper. Pay the extra money for taking extra suitcases on the plane. You couldn't buy the same items in Ireland for the amount you would pay for the extra suitcases. Even though sweaters are made in Ireland, they are more expensive than they are here in the States. Wool is the best fiber to wear for most of the year in Ireland, unless you will be living in the southwest, near the Dingle Peninsula. Take plenty of long pants and/or jeans, sturdy shoes that won't hurt your feet and be prepared to dress in layers, so that if it gets hot or cold, you can add to or remove something to keep you comfortable. Take rain gear of any sort. Forget "fashionable"! When it rains, nobody cares what you look like - you'll just be wet and dripping!"
Medical Care in Ireland
Many expats have submitted reports about having a baby in Ireland. One expat in Ballinsloe said, "Go private, not public!! After some research, I discovered Portiuncula was rated as the best maternity hospital in the country and so it was definitely worth the extra 15 minutes in the car." Another said, "We were paying into private health insurance but could not afford to pay for a private room. So, I had to share a room with 3 mothers/and 3 babies. The babies sleep in the room with you and if the babies are extremely colicky or the mother is having issues~ good luck trying to sleep! I did not sleep for two days while I was in the hospital and even requested that nurse give me a 'sleeping pill'. No joke!"
International Schools in Ireland
One parent described the International School of Dublin as, "The school is an International Baccalaureate school and hence children are learning using the enquiry based learning approach. The parent community is very supportive so you can reach out to each other in times of need. If you are considering this school, I strongly recommend visiting during school session." Another parent with children at the International School of Dublin said, "The International School of Dublin is the only primary school in Ireland that is accredited by the International Baccalaureate Organization. Parental involvement is extraordinary! The board of directors is all parents and they welcome assistance on committees and projects. Then there are social events for parents, events for families, coffee mornings at the school with the principal, parents' gatherings at homes, etc. It is a really welcoming community, probably because almost everyone is an expat."
One expat reviewed the Castle Park School in Dublin saying, "Politeness and proper conduct are very important. Do not be a typical pushy American. We loved this school. They will seem distant at first (very Irish) but you will find that everyone will warm up to you over time if they find you are polite. The international parents will warm up to you much quicker, and so you can have friends who are both expat and local parents (and children) over time. The other parents accepted our sometimes strange seeming American ways, perhaps because they sensed we were truly friendly and well meaning."
Several other schools in Ireland are reviewed.
About the Author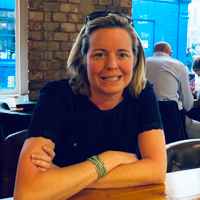 Betsy Burlingame is the Founder and President of Expat Exchange and is one of the Founders of Digital Nomad Exchange. She launched Expat Exchange in 1997 as her Master's thesis project at NYU. Prior to Expat Exchange, Betsy worked at AT&T in International and Mass Market Marketing. She graduated from Ohio Wesleyan University with a BA in International Business and German.
Some of Betsy's articles include 12 Best Places to Live in Portugal, 7 Best Places to Live in Panama and 12 Things to Know Before Moving to the Dominican Republic. Betsy loves to travel and spend time with her family. Connect with Betsy on LinkedIn.
Comments
Mellis5910
Thanks, helpful information, I don't think I'll have much trouble adapting, as I'm from an Irish family but my husband will definitely benefit from hearing it put so succinctly. :)
blankk
My biggest piece of advice to people visiting or moving to Ireland is not to listen to the grumbling about the weather. Yes, Ireland is far north of the US, and the winter days are much shorter, and yes, there is a little rain most days. But there is also sunshine almost every day, and in the summers, the sunshine is direct for a lot of hours. I wear SPF15 fall & spring and SPF30 in the summer, and I still get a lot of color and the occasional burn. Tourists stop me every summer to ask where they can buy tshirts and shorts because they didn't bother to pack summer clothes. After a couple of years here, I left 9-to-5 work and started freelancing, because there are just too many nice days, all year round. Now I work when it rains, and pack as much work as I can into winter mornings and evenings, so I can go out and take advantage of all of the good weather here. People love to complain about "gloomy Irish weather", but it's simply what people think because it's what they've been trained to think.
heartsinireland
I found living in Ireland to be the easiest thing I've ever done in my life. I went there as a retiree, single, and knowing only a few folks. I never had the slightest problem meeting people or making friends. Everyone was very welcoming and friendly. Living somewhere like Dublin City is probably quite different than living in rural Ireland, though - costs alone would make your head spin! I lived in Kerry and every day of nearly 3 years was a delight!