Moving to Italy: 7 Things to Know Before You Move to Italy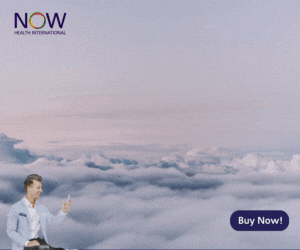 Summary: Expats moving to Italy envision a romantic lifestyle in one of the most beautiful countries in the world. However, it is important to make sure that you do comprehensive research and fully understand what it will mean to move to the city, town or village you choose.
Expats moving to Italy have many options to consider in terms of where to live in Italy. If you're moving there for work, you're options aren't as broad as retiring to Italy. Do as much research as possible and make a list of the Pros and Cons of Living in Italy.
Expat Visa For Moving to Italy
In our article about obtaining residency in Italy, it's noted that "if you are planning to move to Italy, the process of obtaining residency in Italy is different for EU and Non-EU citizens..." and that the article covers "the process for a non-EU citizen obtaining residence in Italy and the process for an EU citizen obtaining residence in Italy." It also includes numerous tips from expats who have gone through the process."
U.S. citizens who wish to move to Italy for more than 90 days might need a visa. Italy's embassy in Washington, D.C. offers guidance on whether or not you will need a visa to move to Italy.
U.K. citizens can visit VFS Global for information about visas.
Here is the British Embassy in Rome website.
On our Italy forum a question about getting an Italian visa was posted by a U.S. citizen, who has a wife who is an Irish citizen, and asked if they would be able to stay in Italy for longer than 90 days. Another expat advised: "Your wife can stay in Italy, or other European Union country as long as she wants, but she must register with that country if she is going to stay over three months. You, by EU law, have the right to stay with your wife as long as you want. However you will need to go through the permesso di soggiorno process based on your being married to an EU citizen. You will both need to establish residency in the community.
"Get your marriage certificate legally translated and apostilled along with your birth certificate and those of your kids, if there are any involved. To get the permesso do not go to the post office. Go directly to the questura (police headquarters). Also, the 8 [day] requirement does not apply to you. Hope that helps."
Health Care for Expats in Italy
In our article 9 Healthcare & Health Insurance Tips for Expats in Italy, we offer tips about types of health insurance in Italy, public vs. private hospitals, finding English-speaking doctors and more.
"In Italy, patients are free to choose between public hospitals and private hospitals," wrote the US Embassy in Italy. For that reason, some expats choose to have expat health insurance to have access to private hospitals and private doctors in Italy and outside of Italy. Many of these international insurance plans provide global coverage or coverage in most countries.
What to Bring When You Move to Italy
Expats moving to Italy should carefully consider what they bring to Italy. As with other parts of the world, whether you live in a city apartment, a villa in the countryside, or some other type of housing will have a significant impact on what your should bring to Italy, and what you should leave at home. In other words, space is an important consideration.
However, AVAILABILITY of what you NEED, and what you WANT, are also key determining factors.
Here are a few thoughts about what to bring and leave at home from expats in a few different parts of Italy:
An expat in Catanzaro wrote that she wishes she had brought:
Spices I love and that are hard to find here (if it's not oregano or basilico or chili, it's a bit difficult to find where I am). More flashy clothing (I was under the impression that there were poor people here and felt no need to be ostentatious) but I was wrong, here they seem to generally like ostentatious people. More family photos (postal service is not to be trusted with unreplaceable things like photos).
Things I wish I had left:
Summer clothes that would be used with a mild climate. Here, summers are extremely hot and it is difficult to use more than a swimming suit and a sarong in summer.
My precious things. I had a dry cleaner specializing in leather ruin (butcher really) my 1000 euro suede bag and still charge me 30 euro for it after having it at his shop for two months.
My expectations. I should have left those home. Where I live is another planet not another country.
An expat in Torino wishes she had brought:
1. Lots and lots of over the counter medicines. They are 3 times the price and mostly behind the counter at the pharmacy. Not in grocery stores I could find.
2. A sling-box. To watch TV in English - to relax and give my brain a rest from talking in Italian all day. Cable is expensive and channels in English don't necessarily show current shows.
3. Lots of those super-huge ziplock bags. The ones that are 2 or 3 feet tall. With the conditions very open air, we have lots of trouble with mold on the walls and musty wardrobes. I'd put any clothes, linens, anything wool in those bags to protect them.
Building or Renovating in Italy
An expat in Catanzaro offered advice about building in Italy:
If building, pay a 'local and recommended' project manager. Keep him motivated though. Go onsite frequently and sporadically. If you do any restructuring or work on a property, we advise going with one 'dita' or company. If you choose to save a bit here and there hiring others, you will lose in the end as when a problem arises, you will be in the middle of the blame game.
We always asked for three estimates for all jobs to be done (restorations, doors, windows, plowing land, everything) and informed those wanting to do the job of our policy. That way, they gave us more honest bids and did not cut themselves out of the running. Get it in writing as well and NEVER, EVER, EVER, pay everything upfront.
Finding the Right Place in Italy
An expat in Minturno reported: "We moved over a 3-year period, giving us time to adjust 2 weeks at a time. We brought only things meaningful (family items), clothes, some small furniture items and will continue bringing things such as art work each trip we return to/from US. Find a place where the people seem helpful and friendly. Very few speak English here, but we found some wonderful people from the beginning that welcomed us and helped convince us that this was home. You shouldn't feel completely comfortable - this is an adventure. That said, we found a small town in a semi- rural community much like we were use to in the US. We found beauty and the targets we had identified - railway, sea, mountains, nature preserves, archeology and great food."
Moving Your Pet to Italy
One expat advised that in terms of moving your pets to Italy, my husband is a USDA accredited vet and we just contacted our regional office to confirm a few things before our move in September. Our 2 dogs are coming with us and the cats will follow in June 2018, unless our house sells first.
"Here are the answers to [common] questions. I would contact your vet for help."
Here is a link to Italy's pet travel requirements.
"The requirements are listed in Steps 1-5. Once you are done reading the requirements, please click the link in the yellow box under step 5. After you have done that, click how the pet is traveling, and then the age of the pet. This will populate the correct health certificate for Italy. A USDA Accredited Vet must complete the health certificate, and then it must be sent to us for endorsement. There is a checklist in the guidance document, so you know what to send us.
Italy requires the pet to be implanted with a microchip first, and then be vaccinated for rabies. The first vaccine after the microchip, and the first rabies vaccine after the previous vaccine expired is considered a primary rabies vaccination, and there is a 21 day wait. As long as the rabies vaccination is after the microchip, and the pet is revaccinated continuously and there is an overlap in validity periods, then the boosters will be fine. Pets going to the EU from the United States do not need rabies titers. If you use the APHIS Pet Travel website to get the health certificate, the lineouts will be done automatically for you. You can put up to five animals on the EU health certificate. Canines going to Italy do not require the tapeworm treatment."
Further in thread about Italy's pet travel requirements:
1 - Pets must be microchipped prior, the certificate will not be issued without it. Your local vet can do this.
2- Certificate must be issued within 10 days of entering the EU. This means you have to clear immigrations in Italy within 10 days, not depart the US. The reason I mention it because there is a lot of overnight FedExing involved and a 48hr turnaround time for the certificate within that 10 day period.
A Reply to information provided about Italy's pet requirements:
In reply to your two posts, thanks so much! I've checked the reqs and spoken to another Italian here who has travelled recently with her pet, and think it is now all clear. The part that really gave me trouble was the thing where one must obtain the EU Cert "within 10 days" (USDA website), which I took to mean "AFTER arrival in Italy". I couldn't see the purpose in going to Italy, getting an Italian vet to give me a cert, then sending it back to the US for endorsement. My friend clarified that the EU Cert is required (with USDA endorsement) BEFORE getting on a plane here. The wording on the website could be a bit clearer on that, but at least I am now clear."
Buying Property in Italy
As noted in his article about buying property in Italy, the Italian and English legal systems are very different. Conveyancing, or title transfer, is strictly governed by Italian Law and may be performed only by a public notary (Notaio), who is a public officer and qualified professional. In Italy, you may only complete the purchase of a property in front of a Notaio. Read the full-text article for great insight into how to purchase a property in Italy.
About the Author

Joshua Wood, LPC joined Expat Exchange in 2000 and serves as one of its Co-Presidents. He is also one of the Founders of Digital Nomad Exchange. Prior to Expat Exchange, Joshua worked for NBC Cable (MSNBC and CNBC Primetime). Joshua has a BA from Syracuse and a Master's in Clinical and Counseling Psychology from Fairleigh Dickinson University. Mr. Wood is also a licensed counselor and psychotherapist.
Some of Joshua's articles include Pros and Cons of Living in Portugal, 10 Best Places to Live in Ireland and Pros and Cons of Living in Uruguay. Connect with Joshua on LinkedIn.
Comments
KristinDjonson
Hi, cool