Moving to Belize: 10 Things to Know Before You Move to Belize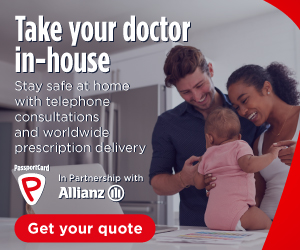 Summary: Expats that move to Belize learn to enjoy a breathtakingly beautiful setting without some of the essentials they may have taken to granted in their home countries. Here are some tips to consider before taking the plunge and moving to Belize.
Expats in Belize live in what looks to be a tropical paradise on the surface, but it often comes at the cost of some essentials and amenities. Whether it's easy access to developed world medical facilities or job opportunities that will support you while living there, expats that thrive in Belize have accepted its limitations in order to fully enjoy the tropical lifestyle they imagined from thousands of miles away.
Where to Live in Belize
Expats on our Belize forum were asked about moving to either Ambergris Caye or Placencia, and one expat replied that they are "two very different places. One is on an island (Ambergris Caye) and a major tourist destination where cost of living is higher than mainland. The other (Placencia) is more of a village atmosphere, slower pace, best beaches in Belize, and becoming a major expat choice."
Adding some excellent advice, the expat also advised: "That being said, as everyone will tell you on this site (who actually lives in Belize like myself), come vacation for a few weeks in both locations, then come back to your choice and rent for a year. Then make your own decision on where to live. Nobody can tell you where the best location is for you to live, although many will try. Best advice, come down multiple times and find out yourself. Meet and talk to Expats that actually have done it and live here. And that's my best advice. Good luck."
Here is an article about tips for living in Placencia.
Here are more great places to live in Belize.
Belize Visa Information
According to the U.S. State Department's information sheet for Belize, if you are visiting as a tourist, you do not require a visa. Visitors planning to stay more than 30 days must have their passport re-stamped by a local immigration office and pay an additional fee for every additional month they wish to stay up to 6 months; for stays longer than 6 months, you may need to provide further documentation to the local immigration office to explain the reason for a longer stay and pay additional fees.
For the most up-to-date information, look on the website for the Embassy for Belize in Washington, D.C.. It can change without notice, so it is always important to check with them directly on a regular basis until you leave.
Working in Belize
Jobs for expats in Belize are very difficult to come by. One expat in Belize advised someone inquiring about jobs that "work permits run normally $1000 U.S. a year - Finding work is at best challenging- I usually recommend buying an existing business. There are several viable options I can think of if this is an option for you. Smiles to you!"
However, another expat warned others to "check everything twice then walk away. You come to Belize to enjoy not work. Bring money not thoughts of making money, local expats will skin you one way or another. Sorry if i seem cynical, but it's usually the way. Locals are usually more obvious but fools do fall in."
Continuing this theme in another thread, the expat wrote: "First, nearly all jobs are reserved for locals - you would need a work permit to work and it's unlikely you would get one. Pay is also miserably low. You could of course start a company, but you have to employ locals and can only manage - not work - in the company. Good luck."
Expat Banking in Belize
An expat in Belize asked about safe banking in Belize, writing that she was "seeking opinions and recommendations for a Belizean bank that is a relatively safe place to keep my expat funds in."
Other expats responded with a few different opinions. One person recommended that if you are from the "U.S., Canada or Europe, only bring in what you need and keep the rest offshore." Another person agreed, advising the individual: "keep your money at home and use an ATM in Belize. Belize Bank just lost 3/4 of its deposits as the U.S. continues its crackdown on money laundering in the Caribbean."
Another expat wrote: "Atlantic International Bank. I've wired $1-$100,000. No problem."
Another advised: "The ATM route is great if [you're] on vacation, but if doing QRP (Qualified Retirement Plan), you need a Belize bank account for the $2k funds each month. If you are living for large chunks of the year in any place it makes sense to have some money in a local bank."
Yet Another: We have 2 accounts, still ongoing problems wiring funds from North America into Belize Bank but no problem wiring funds to Scotiabank. Just transfer the monies you need to - not a place I would suggest you want to keep your life savings.
Expat Health Care in Belize
Be sure to consider carefully our health care and health insurance tips for Belize.
Expats frequently talk about how there is little in terms of what citizens of most developed nations would consider proper medical care. They advise to find somewhere else to live if you have any type of serious medical condition or need for ongoing professional care.
"I broke my arm down in Belize in Corozal. I went to the local hospital. They gave me a Voltaren injection and set it. They were not allowed to give me anything for pain. I had to go to a pharmacy and get some codeine. I just walked in and got it. I don't think people seem to grasp the idea that in third world countries, at least in Belize, there is hardly any health care per se. I had a bad fall and found a US trained internist who practices in Belize. My buddy down there, who has bad heart problems, has to fly back to the states every time something comes up. I do know some go into Chetemal, Mexico and pay out of pocket totally for services rendered. They are not operating under the system we are operating up here in the States," described one expat in a discussion about public vs. private health care facilities in Belize.
What to Bring When You Move to Belize... and What to Leave at Home
An expat who lives in Belize advised expats to bring "Bug spray, bug nets, bug zappers."
Another expat who lives in Belize City wrote that he wished he had brought "Brie Cheese, more Sam's Clubs oscillating fans and more gorilla glue( works great here!)."
Yet another expat who moved to Corozal wrote that she wished she had "brought more original copies of important documents i.e., birth certificate, marriage license, titles of assets, 5 years of tax records, medical, etc. It is hard to obtain these once you have made the move. Contact information on the businesses and government agencies you will need from back home in case issues come up. More family Photos."
Things I wish I left behind: Long Pants, I have ten pairs of jeans that get used twice a year. My watch, it's useless when everyone else is on a plus or minus an HOUR schedule."
Bringing Your Pets to Belize
Asked about expats bringing pets back and forth to Belize, an expat wrote, "no problems just have current Vet papers. I don't think anyone has ever even asked for them except Belize. And thats only on the way in."
Here is information about bringing pets to Belize from the USDA.
Keep in mind that pet adoption is an option in Belize
Once you have your dog in Belize, remember to keep track of them carefully. As one expat reported: "On Ambergris Caye strays are getting collected and ones without collars will be put down. I expect this to spread throughout the country, just too many strays. It's sad, but this is Belize."
Remember that these policies can change at any time and with little or no notice.
Building a House in Belize
An expat asked about deciding whether to build a house in Belize with block cement or wood, an expat in Belize advised: "If you want something to last, build in block, [it survives] hurricanes and termites, but costs more, [and is] also better insulation against heat. It's a matter of money."
Another expat responded that "both require a lot of maintenance, personally I do not care to live in a concrete house - if you do not have surrounding shade it is a wet oven. There are a lot of variables for both - we have [a] concrete floor and 4 blocks high to a wood frame on top, which seems to be a nice middle road. The lower concrete cools and the wood breaths."
Building a Dock in Belize
An expat asked other Expat Exchange users about building a dock in Belize.
An expat responded that he had "one quoted [that will] be built shortly. [It's] 4 feet wide, about 100 feet long with a covered 12x12 area at the end. Cost is in the $20,000 U.S. range. Major cost [is] in having [the] posts put in. I went with wood instead of concrete, although I know concrete is popular out on islands."
Another expat wrote: "I used wood posts and wood Stairs. The stairs were junk after two years. I actually wish I would have used PVC and concrete filled them."
Yet another wrote: "[I] agree [that] concrete-filled PVC posts are a good/durable option. I've also seen a few full-concrete docks on the bay which are holding up well. Leaning this way if i can afford & get permitted..."
Off the Grid Living in Belize
Expats interested in Belize frequently inquire about off grid living advice.
One expat wrote that, "we live completely off-grid between San Ignacio and Spanish Lookout in a new and growing community called Carmelia Gardens. Living in Cayo is great and living completely off-grid has exceeded our expectations. We moved into our new home this past January."
They continued in a more detailed response in the thread:
1. Get your system sized to meet all your needs - and then add just a little more, for comfort
2. Pay extra and get 2 volt batteries.
Our panels are situated so that we start charging almost immediately when the sun comes up in the east. Then, when the sun is overhead the bulk of the panels are at work. Finally, we have some panels facing west that capture the sun until sundown. It works great.
I'm sure you'll want air conditioning (a/c) at least in your bedroom. There are times when the breeze seems to go away. If you do get a/c try turning it on just before you go to bed and get the room really cool. Then run it for about 2-3 hours and turn it off. Keep the overhead fan on and you'd be surprised at how comfortable you should be.
I'd also recommend that you get a self-starting generator. Ours is set to come on when the charge gets down to 65% and turn off at 85%. Normally, the generator comes on just before sunrise so it doesn't need to charge the system all the way up - that is, if it comes on at all, which ours very rarely does. Generac makes a very good generator. Outback makes really good inverters.
What size system will you need? There are calculators online that will guide you through that. I suggest using 2-3 of them to "proof" the calculation.
About the Author

Joshua Wood, LPC joined Expat Exchange in 2000 and serves as one of its Co-Presidents. He is also one of the Founders of Digital Nomad Exchange. Prior to Expat Exchange, Joshua worked for NBC Cable (MSNBC and CNBC Primetime). Joshua has a BA from Syracuse and a Master's in Clinical and Counseling Psychology from Fairleigh Dickinson University. Mr. Wood is also a licensed counselor and psychotherapist.
Some of Joshua's articles include Pros and Cons of Living in Portugal, 10 Best Places to Live in Ireland and Pros and Cons of Living in Uruguay. Connect with Joshua on LinkedIn.