Expats in Uruguay: 8 Tips For Living in Punta del Este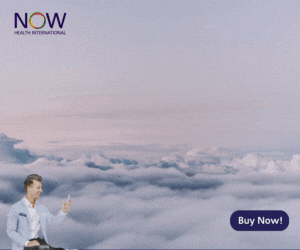 Expats in Punta del Este live in a beautiful coastal setting that will leave you wondering why more people don't consider this new hot spot when they scan the globe for their next expat adventure.
Expats living in Punta Del Este enjoy a coastal life that has emerged as a low key, desirable alternative to other overrun hot spots in South America. You'll find that expats in Uruguay often rave about the life they have in Punta del Este.
Visas for Expats Moving to Punta del Este
An expat in Punta del Este advised others to, "Apply for residency and hire a lawyer to help you through the process. Once you have your residency - - should take about 8 months to a year, you can ship your household goods. If you are a couple, file for residency seperately. That way, you can ship a container of household goods, live for a while, find out what else you need and then send another container with the missing stuff."
Others have contested this advice. Please remember that the regulations regarding entering any country can change at anytime with little or no notice. Consult the Uruguayan Embassy in the U.S. or Uruguayan Embassy in London for the most up-to-date information.
Cost of Living in Punta Del Este
The expat above in Punta del Este wrote that, "The cost of all utilities is higher than in the United States. Real estate taxes are much less. Buying a car is much much more expensive because of the import tax but the import tax seems to stay with the car so the retained value is high. Gasoline is the same as in Europe which is high compared to the U.S. And Punta in general is not cheap."
Here is cost of living information for Punta del Este
Here is cost of living information for Punta del Este compared to New York City
Here is cost of living information for Punta del Este compared to London, UK
Finding an Expat Job in Punta del Este
Most of the expats in Punta del Este are retirees.
The main industries in Punta del Este are tourism and the services sector.
One option to consider is Busco Jobs Uruguay, although you will see that most of the available jobs there are in Montevido. This should give you an idea of where the jobs are... and where they are not.
Expats in Uruguay discussing jobs report different requirements in terms of visas and residency status.
Living in Punta del Este
Discussing the environment in Uruguay, an expat in Uruguay wrote: "But I find a huge difference between Montevideo and punta del Este where we live. Here we constantly comment about how clean everything is -- the streets, the air, the water. However, we know that the smoke issue is one that has given me allergic fits upon occasion! :) However, compared to where we came from in the states, it is much cleaner here (no garbage laying around except some in the summer.) We lived out of town for a little over a year, and have heard that the septic is not the most wonderful setup. However, instead of having a serious problem with it, we purchased a very good water filter and use it all the time. I also agree that I think the fact that Uruguay does not have a huge population is helpful in many ways. Dilution solution -- never heard that before but we often speak about how there is almost no one here in punta for over 9 months out of the year!
"We love it here and are finding the organic options to be plentiful including many things 'appearing' one day in supermarkets where they didn't exist before. So much to be thankful for. We are super glad we moved here."
"Also, about the internet and boots on the ground: the only difference we have truly found significant is the cost of purchasing a home or of renting. These are, in general, much higher, and much more difficult to find in a reasonable range than we read about."
Please read an expat in Uruguaythe entire thread to get the broadest perspective from several expats.
What Expats Should Bring to Punta del Este
An expat in Punta del Este advised that, "The things that I really missed and thought about bringing later were good pots and pans and kitchen tools, large stainless steel garbage cans (which cost a fortune in Uruguay, yards of material for draperies, bedspreads and decorative pillows, Christmas decorations, and if building a house: door knobs and knobs or pulls for drawers and cabinets, bathroom fixtures (towel racks, mirrors, fixtures), picture hanging supplies, a safe that can be installed in concrete, and an office machine for faxing/copying/printing."
"The things that you do not need to bring include any leather goods which are in abundance, winter clothes, and anything related to the care and feeding of a dog or cat."
Things for Expats to Do in Uruguay
In an article about Punta del Este on Forbes.com, it's noted that Punta del Este's "social life, art galleries and excellent dining are spread through a string of boho-chic fishing villages up the coast."
There are quite a few things to do in Punta del Este and wonderful restaurants in Punta del Este.
Expats Should Visit Punta del Este to Explore It
As we note in our article about moving to Uruguay, one expat who moved to Uruguay offered the following description of the health care system in Uruguay:
Quick summary: The healthcare system consists of three tiers.
1) The basic healthcare system run by ASSE is meant to serve people with very low income and is totally free.
2) The Mutualistas. Mutualistas are groups of healthcare institutions spread across the country (Hospitals, clinics, etc.) that provide all necessary healthcare needs.
3) The British Hospital (not a Mutualista and a bit more expensive) and the American type insurance companies. (Blue Cross, etc)
Marijuana Laws in Uruguay - Expats Beware!
Expats and visitors to Uruguay need to be aware of the marijuana laws there. Some people are under the impression that it's legal for everyone to use small quantities of marijuana there. The U.S. Department of State cautions:
"While recent changes in legislation allow Uruguayan citizens and permanent residents to purchase limited amounts of marijuana at government-sponsored dispensaries/pharmacies, as well as grow a limited amount of marijuana for personal use, please note it remains illegal for tourists and other visitors to the country to purchase marijuana. Anyone who purchases marijuana and does not fit into one of these legal categories, will be susceptible to arrest and prosecution under Uruguayan law."
About the Author

Joshua Wood, LPC joined Expat Exchange in 2000 and serves as one of its Co-Presidents. He is also one of the Founders of Digital Nomad Exchange. Prior to Expat Exchange, Joshua worked for NBC Cable (MSNBC and CNBC Primetime). Joshua has a BA from Syracuse and a Master's in Clinical and Counseling Psychology from Fairleigh Dickinson University. Mr. Wood is also a licensed counselor and psychotherapist.
Some of Joshua's articles include Pros and Cons of Living in Portugal, 10 Best Places to Live in Ireland and Pros and Cons of Living in Uruguay. Connect with Joshua on LinkedIn.
Comments
papollonio
This is a tiny country with basically one town of note, two if you like going to Buenos Ares (Colonial del Sacramento & Montevideo). I spent a month there and came away with the notion that life is very hard for the locals. I was expecting to see less expensive food, but outside of produce, you'll pay more. I was hoping it would be more like Rio Grande Do Sul (Brasil). It's NOT. Clearly it is the independent northern satellite state of Argentina. The food was awful (Unlike Brasil). It's an ok place for a vacation, but to live there? No work, unless you can do it online or farm. Lots of property for sale on the gold coast. Every other house was for rent or sale. They're HURTING. It was (March-April of 2019) gray, dreary and depressing much of the time. Unless you want to go there to LEGALLY farm cannabis (they all smoke Yerba Mate and have no clue) I can't see a good reason. That's my 2 cents.