Healthcare in Italy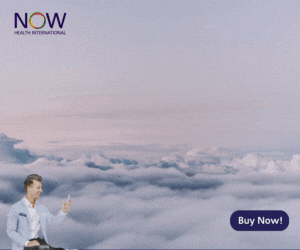 Summary: An overview of the healthcare system in Italy - public and private hospitals, Servizio Sanitario Nazionale (SSN), getting your Tessera Sanitaria (healthcare card), Covid-19 entry requirements, vaccinations for Italy, prescription medication availability and more.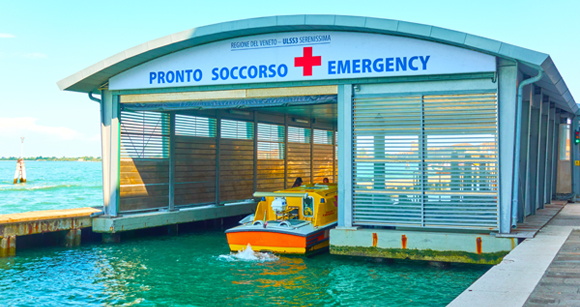 Italy Healthcare System
"In Italy, patients are free to choose between public hospitals and private hospitals. Public hospitals normally provide both emergency and non-emergency services. At public hospitals, patients may receive emergency services at no cost or upon payment of a limited contribution, depending on the public hospital's policy. Non-emergency services provided by public hospitals are subject to a fee. Public hospitals' quality standards may be different from those of American hospitals. However, Italian public hospitals must meet quality standards and criteria established by Italian law and are normally equipped to provide emergency services," wrote the US Embassy in Italy in their article, "An Overview of the Italian National Health System".
Private Hospitals in Italy
"Private hospitals do not normally have emergency rooms. To be admitted to a private hospital, it is usually necessary to make arrangements with the hospital's administration or directly with a doctor affiliated with the private hospital prior to being admitted. Private hospitals normally have higher fees than public hospitals. Patients in private hospitals are generally required to pay fees upfront before leaving the hospital. (Patients with insurance may subsequently seek reimbursement from their insurance companies.) Some private hospitals may be 'accredited' which means that fees can be reimbursed by the Italian National Health Service if the patient is an official resident in Italy and affiliated with the National Health System," wrote the US Embassy in Italy.
Private Health Insurance in Italy
Some expats choose to have expat health insurance to have access to private hospitals and private doctors in Italy and outside of Italy. Many of these international insurance plans provide global coverage or coverage in most countries.
Proof of Health Insurance for Permesso di Soggiorno (Residency Permit)
If you are applying Permesso di Soggiorno (residency), you will be required to show proof of private health insurance coverage. One expat explained, "If I understand correctly, we can't buy the private health insurance that Italian citizens do until we get our ID cards . Yet we can buy coverage now from a private insurance company located outside Italy. I'm still trying to get my head around the logic of that."
Public Hospitals in Italy
Many expats, especially Americans living in Italy, will find that the public hospital experience is much different than hospital stays in the US. In a lengthy thread on the Italy forum, expats shared their personal experiences:
"The nurses provide medical care. Take blood, administer meds, take pulse, bring bedpan. But that's ALL they do. They do not provide, or bring water. Or ice. Or a way to wash up. The hospital doesn't provide or sell crutches, walkers etc. The hospital generally expect family members to be there for basic care and needs. I was in the hospital last year and my roommate's husband spent every night on a cot with her. I also saw other people walking down the halls with their cots in the morning. It is expected. So if you come here with no family and no friends and you have to go in the hospital you are in trouble. You need to have friends, family, a network to help you. You can't go it alone," cautioned one expat.
Another expat added, "Absolutely true! It happened to me. After being in the hospital for approximately 3 weeks or so I commented to a friend that I never had a wash (I was bedridden) and she laughed saying the nurses don't do that, your family does....oh ??! Single people be warned! P.S.: I believe you can hire someone to help you. A friend told me I could find work doing that when I was unemployed. From what I understand however it will cost you a pretty penny."
"Yes indeed there are ants and you DO have to bring things like soap, towels, and so on even in the Northern teaching hospitals (and yes i have 1st hand experience). Lucky you if you have someone to help you. I was unable to move and yet they put the food tray near my feet. The other patient in the room would feed me and no I am NOT being sarcastic! I should say that where I live I both trust and respect the Drs but that's not to say the care is perfect and you shouldn't lead people to believe that it is," explained one expat.
"Agreed. We are in the Chieti region. Atessa is our nearest Pronto Soccorso. If you need more than they can give you they take you via ambulance to either Lanciano or Chieti where there is a large teaching hospital. The facilities in Atessa have clearly seen better days, they are not putting the money into cosmetic upgrades but the the people were very nice and efficient at their jobs. I dare say I spent more time with a doctor than the five minutes and a script for antibiotics that always seemed to be the result in a US walk in clinic. I think alot of people anxiety comes from knowing it will be different than what they are used to, the fear that comes from a language barrier," said another.
Enrolling in the Servizio Sanitario Nazionale (SSN)
Servizio Sanitario Nazionale (SSN) is the national healthcare system in Italy. According to the Italian government, "Foreign citizens [non-EU] with regular stay permit and their regularly staying dependent family members are entitled to registration with the National Health Service and to the same treatment as Italian citizens with reference to contributory burden and the health care provided." For information about obtaining residency in Italy, see our article, 7 Tips for Obtaining Residency in Italy.
When you apply for residency, you should be given the paperwork to apply for your Tessera Sanitaria. Tessera Sanitaria or Carta Sanitaria is the Italian healthcare card that is required when using the Servizio Sanitario Nazionale. Once you obtain your Permesso di Soggiorno, or residency permit, you may apply for the Tessera Sanitaria.
Covid-19 Entry Requirements, Testing & Vaccines
The US Embassy in Italy, "Non-essential travel (i.e., tourism) to Italy from most non-EU countries (including the United States) is prohibited. Essential travel is allowed and includes students, businesspersons, EU residents, and relatives of Italian citizens. All persons traveling to Italy from any foreign location are required to provide their airline or Italian law enforcement officials with a self-declaration form prior to travel. Regional governments in Italy may also impose restrictions on travelers from certain foreign countries, and travelers intending to travel or return to Italy are advised to check whether any new provisions have been introduced by their region of destination."
"If applicable, testing requirements and testing options are prompted by an individual's presence in or transit through particular countries. This country-specific guidance is available on the Italian Ministry of Foreign Affairs' website. Health screening procedures are in place at airports and other ports of entry," continued the US Embassy.
"COVID-19 vaccinations are being distributed by the Government of Italy at a regional level. According to the Italian Pharmaceutical Agency, the National Vaccination Plan guarantees that vaccinations will be available to all people present/resident in Italy, whether or not they have a valid Permit of Stay as long as they are registered with the Italian National Health Service. Citizens will have to follow the instructions and schedule of their region of residence, and further information from each region is available at the following link: regioni.it/regioni-online. For additional information on COVID-19 vaccination in Italy, please see the Italian National Institute of Health's website," stated the US Embassy. Pfizer-BioNtech, Moderna, Johnson and Johnson, and AstraZeneca are currently available in Italy.
Italy Vaccines
According to the CDC, you need to make sure that you are up-to-date on routine vaccines before moving to Italy. These include measles-mumps-rubella (MMR) vaccine, diphtheria-tetanus-pertussis vaccine, varicella (chickenpox) vaccine, polio vaccine, and your yearly flu shot. It is also advised that you have Hepatitis A and Hepatitis B vaccines.
Is the Quality of Healthcare in Southern Italy different than in Northern Italy?
This question sparked some debate on the Italy forum:
"I live in Umbria where the healthcare is so-so. The farther south you go, the worse the healthcare system. I have first hand knowledge that you do need to bring most things you need to then hospitals in the south. Even here in Umbria you bring coffee cup, utensils, toilet paper towels, bowls for washing. If you need crutches someone in your family must buy and bring to you. You must provide your own water and someone to bring it to you. The nurses are too busy with medical things to help with everyday care. Here, they encourage family to spend the night on a cot to help with bed pans etc. Quite different than in the US for sure. But it cuts costs," stated one expat.
Another replied, "I am sorry but I have to disagree with you. This whole notion that healthcare in the South is sub-par is ridiculous. I live in Puglia and both my daughter-in-laws have had babies in local hospitals and my grandson spent a week in a local hospital. Both provided excellent care and believe it or not had sheets, utensils, and they actually fed them!!! (Yes I am being sarcastic). But what you said is not true for the hospitals here in Puglia. I have visited family members in Francavilla, Lecce, Ostuni, Brindisi and Martina-Franca. While they may not look great and not be pristine with amenities, the care was excellent. No ants, no bugs, and they provided water!" Another added, "Used several hospitals and clinics both private and state run, some newly built and some old buildings -- all in Puglia, well south of Rome. What you dedcribe is NOT true. And the care I received across the board was excellent. All bed sheets included. Just needed my own bath towel and toiletries."
Call 112 For an Ambulance in Italy
"In case of an emergency, for immediate medical attention or to call an ambulance dial 112 from any telephone in Italy. No country code is necessary if calling from within Europe," wrote the US Embassy in Italy.
Paying Your Bill at a Hospital or Clinic
"Private hospitals normally have higher fees than public hospitals. Patients in private hospitals are generally required to pay fees upfront before leaving the hospital. (Patients with insurance may subsequently seek reimbursement from their insurance companies.) Some private hospitals may be 'accredited' which means that fees can be reimbursed by the Italian National Health Service if the patient is an official resident in Italy and affiliated with the National Health System," stated the US Embassy in Italy.
In a thread on the Italy forum about paying for healthcare in Italy, one member posted, "My husband and I live in Piemonte 5 1/2 months a year traveling on tourist visas and our US health insurance covers us when we are outside the country. We do not have a permesso soggiorno. I recently had a health emergency that resulted in a visit to our local pronto soccorso, followed by an ambulance ride to a bigger hospital in a bigger town and 4 nights in the hospital. My purpose here is not to discuss the facilities or medical care, but to talk about the adventures of paying. The folks in the Accettazione, the payment office, kept asking for my Permesso and finally lacking that my passport, drivers license and insurance card. So far so good, but then came paying. There is no way under any circumstances to pay with a credit card. Luckily, we have a bank account here and they agreed to bank transfer. The bill was 3500 euro for care that would have cost 35K$ in the US."
"The only snag I have had was not with them, but rather figuring out how to pay the Novi Liguri hospital after a 4 night stay. The billing department would not accept a credit card and initially wanted cash (about $4K), but eventually allowed us to make a bank transfer from our Italian account. BTW the care I received was excellent, though the facility was a bit spartan," said one expat.
Prescription Medicine in Italy
"All common prescriptions are available here, generally a prescription is necessary but the pharmacists have a lot of discretion. I have been able to get antibiotics without a prescription for recurring sinus infections for example," commented one expat in a report about healthcare in Arezzo.
About the Author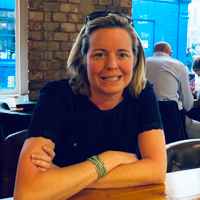 Betsy Burlingame is the Founder and President of Expat Exchange and is one of the Founders of Digital Nomad Exchange. She launched Expat Exchange in 1997 as her Master's thesis project at NYU. Prior to Expat Exchange, Betsy worked at AT&T in International and Mass Market Marketing. She graduated from Ohio Wesleyan University with a BA in International Business and German.
Some of Betsy's articles include 12 Best Places to Live in Portugal, 7 Best Places to Live in Panama and 12 Things to Know Before Moving to the Dominican Republic. Betsy loves to travel and spend time with her family. Connect with Betsy on LinkedIn.