7 Tips for Obtaining Residency in Italy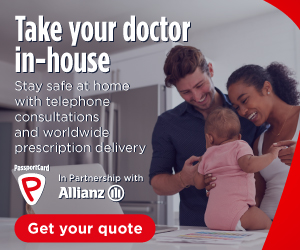 Summary: Expats share their experiences obtaining residency in Italy. They discuss the ins and outs of the applying for the permesso di soggiorno, recent travel issues, permanent residency in Italy and more.
If you are planning to move to Italy, the process of obtaining residency in Italy is different for EU and Non-Eu citizens. In this article, we cover the process for a non-EU citizen obtaining residence in Italy and the process of an EU citizen obtaining residence in Italy. We also include numerous tips from expats who have gone through the process.
Non-EU Citizens Obtaining Residency in Italy
Before You Go to Italy: Obtain a Visa

According to the US State Department, "Americans staying in Italy for more than three (3) months are considered residents. Americans must have an entrance visa which should be obtained at an Italian consulate before coming to Italy, in order to remain in Italy more than three months and gain resident status. This procedure will take several weeks to complete so it is advisable to apply well in advance of the departure date. The visa will be granted only for the time indicated on the application. Americans already in Italy without a visa will have to leave Italy to obtain one before they will be able to gain resident status."

Obtain a Permesso di Soggiorno (Residence Permit)

"Upon arrival in Italy, the American must obtain a permesso di soggiorno (permit of stay). As of December 11, 2006, an application 'kit' for the permesso di soggiorno may be requested from one of 14,000 national post offices (Poste Italiane). The kit must then be returned to one of 5,332 designated Post Office acceptance locations. It is important that applicants keep a copy of the receipt issued by the Post Office. Additional information may be obtained from an Italian immigration website via Internet at: http://www.portaleimmigrazione.it," states the US State Department.

The Polizia di Stato states, "If you are a non-EU national and plan to come to Italy for a period exceeding three months, you must apply for a residence permit (permesso di soggiorno). If it is your first time in Italy, you have 8 days to apply for a residence permit. To obtain the issue of a residence permit you need:

The application form;
Your valid passport or any other equivalent travel document bearing an entry visa, if required;
A photocopy of your passport or another valid travel document bearing an entry visa, if required;
4 recent and identical passport-size photographs;
A €14.62 electronic revenue stamp;
Documents supporting your request for the type of residence permit you are applying for."

The validity of your residence permit is the same as that indicated on your visa. Visit the Polizia di Stato website for more details on obtaining or renewing a residence permit.

Obtain a Certificate of Residence (Certificato di Residenza)

"Within 20 days of receiving the permit to stay (permesso di soggiorno) in Italy, Americans must go to the local Vital Statistics Bureau, Anagrafe of the Comune, to apply for residency. It generally takes one to two months to receive the certificate of residence (Certificato di Residenza)," writes the US State Department.

Applying for Permanent Residency

Polizia di Stato states, "Since 8 January 2007, the permanent residence card ("carta di soggiorno") has been replaced by the EC residence permit for long-term residents. The new permit is permanent. You are entitled to apply for it only if you have been legally and continuously resident in Italy for five years. You can present your application either at the Post Office ('Uffici postali') or at the designated Municipal office (pdf 13 Kb) ('Comune') or at other authorized offices (pdf 2 Mb) ('Patronati'): in the last two cases you do not need to use the postal 'application kit'. Your application must include:

a copy of your valid passport or equivalent travel document;
a copy of your income tax statement bearing evidence that you have a minimum income higher than the social allowance ("assegno sociale"). For domestic workers and caregivers: INPS (National Social Welfare Institution) payment receipts or INPS itemized statements;
criminal records and pending charges;
evidence of appropriate accommodation, if the application being submitted includes family members;
copies of pay slips for the current year;
residence and family certification;
postal receipt for payment of the electronic residence permit (€27.50);
a €14.62 electronic revenue stamp."

Visit the Polizia di Stato website for more details on obtaining permanent residency

The Integration Agreement

The US State Department states, "As of March 10, 2012, under Italian law (Presidential Decree no. 179 of September 14, 2011) all American citizens who request an Italian permit of stay for more than 12 months are required to sign an "integration agreement" (accordo di integrazione) at the local prefecture (sportello unico per l'immigrazione) or at the provincial police headquarters (questura). By signing this agreement, Americans are compelled to achieve specific integration goals (e.g. acquire an adequate knowledge of the Italian language, of the Italian civil structure and culture) and accumulate a total of thirty credits. Simply signing the agreement will secure the first sixteen points. The remaining fourteen points must be earned over the next two years by taking classes or passing a test in the Italian language, on the civil structure and culture, and by successfully completing a variety of other requirements. Failure to complete the integration agreement with the required credits is punishable by expulsion from Italy."
Note: We do not intend to exclude non-American readers when we use information from the US State Department. We use this information, because it is not copyright protected. Other governments copyright protect similar information.
EU Citizens Obtaining Residency in Italy
According to the Polizia di Stato, "Union citizens have the right of residence in Italy for a period of longer than three months if they are workers or self-employed persons in Italy; have sufficient resources for themselves and their family members not to become a burden on the social assistance system during their period of residence and have comprehensive sickness insurance cover, or any other equivalent means; are enrolled at a private or public establishment for the purpose of following a course of study, including vocational training and have sufficient resources for themselves and their family members not to become a burden on the social assistance system and a comprehensive sickness insurance cover; are family members accompanying or joining a Union citizen who has the right to reside in Italy for more than three months."
For information about private expat health insurance, get a quote from our trusted partner, CIGNA.
Obtaining a Residence Permit

"Union citizens or their family members, depending on the length of their stay, can report their presence to a police office, filling out the relevant form (pdf 44 Kb). If they decide not to report their presence, they will be deemed to stay in Italy for a period exceeding three months, unless proven otherwise. Hence, EU citizens who intend to stay for less than three months are not subject to the obligation of reporting their presence or to any other formalities," states the Polizia di Stato. However, if you plan to apply for permanent residence, you should report your presence and obtain the Residence Permit so that you have an official document proving how long you have been in Italy.

Registering with the Anagrafe

EU citizens who wish to stay in Italy for a period exceeding three months are only required to register with the local Anagrafe (Register Office) (pdf 19 Kb)," as stated by the Polizia di Stato. Registrants will receive a receipt certifying that they have applied for registration to Anagrafe. You will receive the attestato d'iscrizione anagrafica or Registration Certificate, which replaces the residence permit obtained at the police office.

Obtaining Permanent Residency

The Polizia di Stato states, "EU citizens can apply for a permanent residence card after they have lived in Italy for a continuous 5 year period. The application must be submitted before the expiry date of the residence permit to the Questura in the place of residence. The Municipality of residence will issue a relevant certificate at the request of the applicant. Family members of an EU national are eligible to permanent residence if they have lawfully lived in Italy with their EU family member for a continuous 5 year period. In this case they can apply for a permanent residence card. If you have lived outside Italy for a continuous 2-year period you lose you permanent resident status. EU nationals and their family members, who are self-employed or subordinate workers, are not required to wait five years to acquire a permanent resident status in case of retirement, permanent incapacity to work, work in another EU member country. Applications to become a permanent resident can be submitted to the Questore (Police Commissioner) in the place of residence directly or through the Post Office. Designated municipal offices and other authorized offices (Patronati) are available to help applicants fill in the application forms, which must then be sent through the Post Office."
Tips for Obtaining the Permesso di Soggiorno
An expat in Italy described the Permesso di Soggiorno process, "Normally, the elective residence visa is valid for one year and allows multiple entries/exits. Once you move in May, you must apply for your Permesso di Soggiorno within 8 days. The tricky part of being gone during August is that getting one's Permesso is a three step process (application submission, appointment to give fingerprints, pick up Permesso when issued) and the intermediate step of giving fingerprints could fall sometime during August. You will know your appointment date for that when you submit your application as they give you a receipt with your appointment date on it. With luck, that date will not coincide with attending the wedding. Check the date you're given and if it does conflict, ask the person that gives you the appointment date if it is possible to have him/her reschedule."
Advice for Obtaining the Certificate of Residence
"As far as small vs. big cities, here is what happened in my case in Florence (a sizable city). After I finally had the Permesso di Soggiorno in hand (which took 4 months to get), I took that to the Comune to register residency. After two weeks, I received a letter from the Comune stating that my registration was on file and the police would be coming by to verify where I lived. After waiting a week for that, I went back to the Comune and asked for a Carta d'Identita anyway (I needed the ID card to open a bank account and wanted to do that ASAP). They issued an ID card to me with no problem. About a week later, the police finally showed up (at 7 a.m.) to verify my physical place of residence. He asked to see my Permesso to verify my identity, and that was it. The fact that they issued me a Carta I'dentita before the police verified where I lived is just another example of 'it depends on who one encounters at the office in question.' lol," reported one expat living in Florence.
Traveling Restrictions for Expats Awaiting their Permesso di Soggiorno (permit of stay)
Another expat shared this tip, "Here's a snafu a friend of mine encountered. Because of the new requirements and the delay it has caused when renewing one's Permesso, one can't fly in or out of another Schengen country with the post office renewal receipt. A friend of mine has been waiting for his renewed Permesso forever. When he tried to fly home to visit family, his connections were through another Schengen country (Austria), and they would not let him board the plane with his post office receipt. One can fly in and out of Italy with the receipt, but not on a flight that connects in a Schengen country. I don't know how stringent other Schengen countries are being, but I also know of someone who had the same problem trying to connect through Germany with a post office renewal receipt. She raised hell,' but their response was simply, 'As it stands, you have an expired Permesso di Soggiorno and the post office receipt is no guarantee that the Italian government will issue you a new one.' Of course, both people had paid for their tickets and could not get a refund. Folks wanting to fly in or out of Italy while waiting for their Permesso renewal to be completed should be aware that they should not make flight arrangements that connect through another Schengen country. These aren't Italy's rules; they are Schengen rules."
It seems that the rules for foreigners awaiting their FIRST first Permesso do Soggiorno are even most stringent. Requirements for immigrants leaving Italy temporarily on the Polizia di Stato Website states that foreigners awaiting their first Permesso do Soggiorno may leave and re-enter Italy provided, "They do not transit through other Schengen countries, as this is not allowed." The article also advises that, "They [foreigners] leave and re-enter Italy through any Italian external border crossing point. They show their passport or other equivalent travel document, along with the entry visa specifying the reasons of their stay (employment, self-employment, or family reunification ) and the receipt issued by Italian Post offices (Poste Italiane S.p.A.)."
Recent Travel Restrictions for Legal Residents of Italy
One expat who is a legal resident of Italy described changes he recently experienced at the airport, "I have been traveling to and from Italy for the last 25 years and my wife and I moved permanently to Italy 2 years. I have my Permesso di soggiorno and a carta d'identita (legal resident). I have also traveled back and forth to the US several times as well as to Abu Dhabi, where I currently do consulting work. Last September departing Italy I was stopped by the custom's officer who did a thorough check of my passport and told me I was living in Italy illegally as my last stamp was May. I explained to him I had a Permesso di soggiorno and carta d'identita and was a resident, but unfortunately did not have either document on me. He then pulled me out of line for further questioning and luckily I had a scanned copy of my carta d'identita in my phone so I was allowed to leave. The reason I bring this up is because due to all the migrant problems in Italy and the issues going on in Tunisia the border and customs officials as well as Guarda di Finanza are really cracking down. In my previous 25 years I've never been checked let alone questioned and numerous times my passport was not even stamped! But things are-a changing. Just something to think about."
Advice about the Accordo di integrazione (Integration Agreement)
One expat offered an important reminder for expats taking the government classes, "I currently enrolled in a language course offered by the government specifically designed for foreigners living in Italy. I have a Permesso, carta d'identita, etc. (all the documents). Well, it just so happened that on the day I went to the school, I did not have my Permesso with me (I just returned from Amersterdam and I had left it inside of my passport, which was at home). The official at the school would not let me enroll in the course because 'it says here on the form that you must have your Permesso di Soggiorno.' I reminded him that a foreigner can not get a carta d'identita without a Permesso so it's obvious that I have one, just not on my person that particular day. Nope. It was a two-hour bus trip for nothing. I had to go back the next day with Permesso in hand after which he allowed me to enroll and speak with the teacher as to placement. Just another example of one never knows what the person one encounters will or will not do."
Patience is Key
"I came to Palermo with intent to have my citizenship recognized. I did not need to apply for a permesso, just for my residency and my citizenship recognition. What a joke! I first went to the StatoCivile anagrafa and was told that I needed to go to the citizenship office. I did and was told that I qualify but all I still needed was a letter from the Italian consulate in Caracas verifying that my father was still Italian at my birth. (I handed her such a letter but she insisted it had to come directly to her). I asked about the permesso di sogiorno and was told it was not necessary. I applied anyway, just in case. Three months later I visited the office to find out what was the delay and was told they had not received the letter yet. So I asked about getting residency so that I can get a car and they said that I need to go to the anagrafa for that. I did and was yelled at by her (same woman that told me to go to the other office in the first place). I was supposed to go to her first before anything else. I needed to go get all of my original docs from the other office (opposite sides of the city) and have her review all of them. Once she was done she looked at the stamp on my passport and said its been 3 months. 'You are going to have to leave Italy!' Fortunately I had applied for the permesso and had the receipt. The vigili visit was in association with residency, which I got but still can not get my ID because the permesso has not come thru (delayed because of a boat load of African migrants). So, at this point I have no permesso, no citizenship, no I'd, and a brand new, fully paid for, car that I cannot get registered because I need an id. You need patience in Italy. And the Caracas consulate has still not sent the letter. It's going on 5 months," described one expat.
Healthcare in Italy
Permanent residents and some other foreign nationals who are working are eligible for low cost health care through the Servicio Sanitario Nazionale or SSN. If you are not yet eligible and/or wish to have expat health insurance, get a quote from our trusted expat health insurance partner, CIGNA.
Additional Resources
Download 'Staying in Italy legally': A guidebook by the Ministry of the Interior
Expat Guide to Living in Italy
About the Author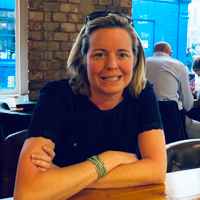 Betsy Burlingame is the Founder and President of Expat Exchange and is one of the Founders of Digital Nomad Exchange. She launched Expat Exchange in 1997 as her Master's thesis project at NYU. Prior to Expat Exchange, Betsy worked at AT&T in International and Mass Market Marketing. She graduated from Ohio Wesleyan University with a BA in International Business and German.
Some of Betsy's articles include 12 Best Places to Live in Portugal, 7 Best Places to Live in Panama and 12 Things to Know Before Moving to the Dominican Republic. Betsy loves to travel and spend time with her family. Connect with Betsy on LinkedIn.
Comments
biketrekker
I would like to clearly understand the differences in procedure between someone applying for the elective residency visa and someone who is applying for dual citizenship. In my case, my parents revoked their Italian citizenship prior to my birth. I must make a claim through my grandparents and, if I understand the naturalization law, reside in Italy for three years. I infer from one person's remarks, that one making such a claim can do so while in Italy and not have to go to ones respective Consulate first.