Is Mexico City Safe?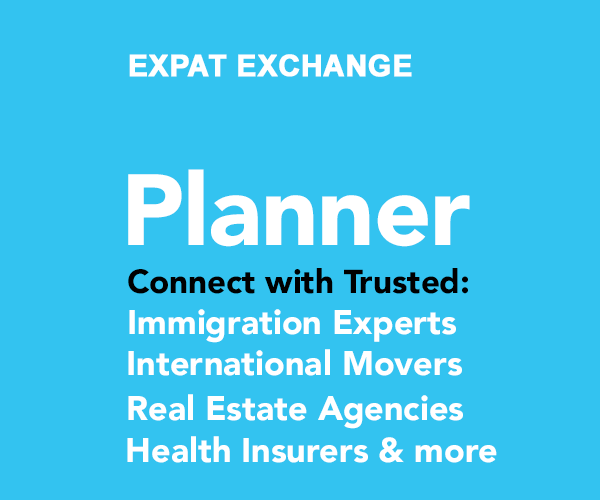 Summary: Is Mexico City Safe? What are the safest neighborhoods in Mexico City? Expats answer these questions and offer tips (based upon first-hand experience) for avoiding being the victim of a crime.
Is Mexico City Safe?
The US State Department advises, "Exercise increased caution due to crime and kidnapping. Both violent and non-violent crime occur throughout Mexico City. Use additional caution, particularly at night, outside of the frequented tourist areas where police and security patrol more routinely. Petty crime occurs frequently in both tourist and non-tourist areas. U.S. citizens and LPRs have been victims of kidnapping."

International Health Insurance
PassportCard Introduces an innovative approach to expat and digital nomad health insurance with no out-of-pocket expenses, no paperwork and no long claim processing, facilitating payout on the spot when you really need it. Outstanding service validated with more than 2 million customers for over 20 years. Get a quote from our partner, PassportCard.
GET A QUOTE
Expat Stories
"In the April time frame I was mugged by a group of perhaps 6 men/boys while getting on the metro. When the doors opened these guys surrounded me and pushed like a rugby scrum. When the doors closed I realized that my cellphone was lifted from my back pocket. Lesson learned: If you are a guy - keep all valuables in your front pockets. If you are a girl - hug your purse at your chest. If you have a backpack - wear it so that pack is on your chest and not your back," wrote one expat in Mexico City.
"Memory is a funny thing. We LOVE to walk along Reforma in Mexico City. From one end to the other. Years ago we walked from the angel to the zocalo. Reforma kind of forks at one point. So we did the zolcalo and then headed east (?) figuring we would run back into reforma at some point Well we took a left at the first main drag heading back north. We passed a 'mariachi museum' (didn't go in). Passed a few sidewalk venders. I'm going to stop there for a second. I like wearing shorts. For many years I had a job that allowed me to work from home and I wore shorts and hardly ever put on shoes. So this particular day I was definitely the ultimate tourist wearing baggy shorts. My wife and I stopped at a curb to allow traffic to flow - waiting for the light to change. All of a sudden I felt someone either trying to grab my butt or remove my wallet from my back pocket (the wallet was in my front pocket). Without looking I turned very quickly and my elbow just happened to be at the proper height to catch the nose of the person accosting me (hard). He was one of the street vendors we had just passed moments before. He went running holding his nose. This all happened within one block of the main Mexican Post Office building - very near the arts center. For what it is worth - since then I generally wear jeans when walking around Mexico City," recounted one expat.
Safest Neighborhoods in Mexico City
A newcomer from Chicago asked about safest neighborhoods in Mexico City. An interesting discussion ensued, and, initially, he didn't get the most straightforward answers and replied, "I am from Chicago and if you asked me which part of the city was safest I would say certain areas on the North side..places like Lakeview, edge water, parts of Lincoln Park. West side is pretty unsafe. Much of the Southside is unsafe as well. However, certain south side areas like Mount Greenwood, bridgeport are reasonably safe. A ten to fifteen minute drive out of the city in the Western suburbs also pretty safe. Short drive to the lake shores northern suburbs extremely safe. I could give names of suburbs but i think you get my point. Thats what I was looking for."
Then, one expat explained why the answer to the question about the safest neighborhoods in Mexico City wasn't that easy, "The comparison you are asking for between Chicago and the colonias in Mexico City or anywhere else in Mexico simply doesn't work. Cities in the USA are far younger and more planned than the vast majority of cities in Mexico. In the US, neighborhoods tend to be homogenous. For example, people who live in Berwyn, IL tend to be blue collar and housing is typically a bungalow. Chicago was a swamp 200 years ago. Mexico City was also a lakeside swamp, but it has been populated for far longer than the USA. It was founded in 1325 (wow! nearly 700 years) and has never had segregated areas similar to zoning or developments in the USA. Rich and poor people are far more likely to live side-by-side in Mexico. Many people living on the Northshore of Chicago have never even seen how poor people live. They are protected by zoning laws that make it impossible for poor people to live nearby. So, yes, there are some areas that are more gentrified in Mexico City than other areas, but the way you are thinking about "safety" and good neighborhoods doesn't really work. This is just one of the reasons that it is highly recommended that you come and live here and do your own research to find a place that is a good fit for you."
About the Author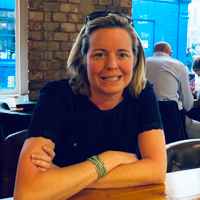 Betsy Burlingame is the Founder and President of Expat Exchange and is one of the Founders of Digital Nomad Exchange. She launched Expat Exchange in 1997 as her Master's thesis project at NYU. Prior to Expat Exchange, Betsy worked at AT&T in International and Mass Market Marketing. She graduated from Ohio Wesleyan University with a BA in International Business and German.
Some of Betsy's articles include 12 Best Places to Live in Portugal, 7 Best Places to Live in Panama and 12 Things to Know Before Moving to the Dominican Republic. Betsy loves to travel and spend time with her family. Connect with Betsy on LinkedIn.
Comments
jorniv123
Is Mexico city safe? Is Hell a cool place to live in?