12 Tips about Healthcare & Health Insurance in Barbados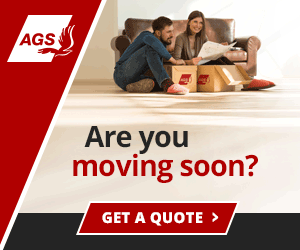 Summary: An overview of healthcare and health insurance in Barbados including finding a doctor, emergency medical care and transport, medical evacuation, expat health insurance options, recommended vaccinations, common diseases in Barbados, quality of hospitals and medical care, having a baby in Barbados and more.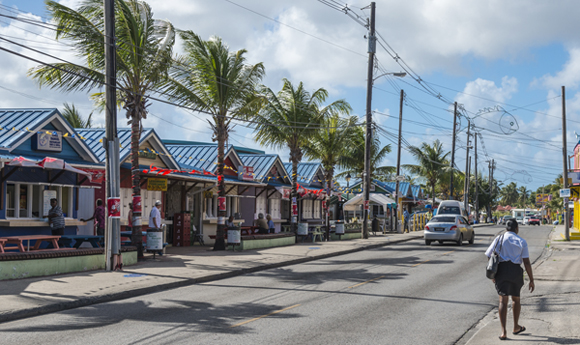 If you're moving to Barbados, it's important to do your due diligence with respect to healthcare and health insurance in Barbados. Even if you're young and have no chronic health conditions, you should obtain international health insurance, find a good local doctor and know where you would go for treatment in case of an emergency. This article covers those essentials and more: vaccinations, common diseases, a list of clinics and hospitals in Barbados, prescription medications, emergency telephone numbers and medical evacuation services for Barbados.
Quality of Medical Care in Barbados
According to the US State Department, "Medical care is good for the region, but medical transport can take hours to respond and ambulance attendants are prohibited from applying lifesaving techniques during transport."
We asked a retiree in Barbados, "Do you have access to quality medical care?" He replied, "Yes, they have both a government hospital as well as private hospital. These are located in the south east part of the island near Bridgetown. They also have many clinics around the island and an ambulance service. As in most places healthcare for major issues can be quite expensive. Make sure you have private healthcare insurance and understand your coverage before needing it."
Expat Health Insurance in Barbados
The US State Department advises, "Make sure your health insurance plan provides coverage overseas. We strongly recommend supplemental insurance to cover medical evacuation."
Emergency Medical Care in Barbados
"Minor problems requiring a visit to the emergency room can involve a wait of several hours; private clinics and physicians offer speedier service. Serious medical problems may require hospitalization and/or medical evacuation to the United States. That being said, I would recommend a standalone emergency medical evacuation insurance plan to cover all your bases," advised one expat. See our list of medical evacuation services that offer service to and from Barbados.
Emergency Telephone Numbers in Barbados
Fire: 311 Police: 211 or (246) 430-7100 Ambulance: 511
COVID-19 Related Entry Requirements
Is a negative COVID-19 test required for entry? No
Is Proof of COVID-19 vaccination required for entry? No
The Barbados Tourism Board wrote: "On Thursday Sept 22nd, the Government of Barbados announced its changes to the travel entry protocols. Effective midnight, Thursday September 22, 2022, Barbados will discontinue all COVID-19 related travel protocols. Therefore, there will be no testing requirements for entering Barbados whether you are vaccinated or unvaccinated. In addition, the wearing of masks generally will now be optional."
Barbados has established a COVID-19 information hotline that can be reached at +1 246-536-4500.
The wearing of masks would be optional and only mandatory on public transportation, in schools, medical facilities such as hospitals, dental offices, clinics, nursing homes and daycare institutions.
All travelers must complete the Online Immigration/Customs form at gov.bb or via the BIMSafe app and submit 24 hours prior to travel.
If you test positive for Covid-19 while in Barbados, you will be required to isolate for 7 days unless they require a clinical assessment or admissions to an isolation facility. If you have any symptoms, please contact the COVID Hotline for further guidance.
Finding a Doctor in Barbados
"Talk to as many locals and expats that you can about doctor recommendations. You need to feel comfortable with the doctor in order for the rest to go well. Listen to your gut when choosing a doctor. If they don't feel like the right fit for you, try another. Note: most of the doctors in Barbados were trained in the UK and are very well educated with the latest medicine education. Most doctors post their certificates on the walls of their offices so you can see where they studied but if not don't be shy to ask," wrote one expat who gave birth in Barbados.
Having a Baby in Barbados
"We went to the private hospital (Bayview Hospital), there is also the choice of the government owned hospital QEH (Queen Elizabeth Hospital). We had elected to go to Bayview as I was going to have to pay for the pregnancy no matter which hospital we used so we figured the private one would be more comfortable. The staff was great. We did have complications from the pregnancy as my son was born not breathing. They were quick to react and perform CPR on him and once they got him breathing normally he was later transferred to QEH to remain on a CPAP machine for a while to aid him with the oxygen. This created some issues for us since my wife had to stay at Bayview (because of the surgery of the caesarian) and I had to go back and forth between the two hospitals to bring breast milk to my son at QEH. Thankfully that only lasted a few days and they were both released. All in all I have to say that the whole experience was positive despite the complications as both the staff at both hospitals and the doctors did their best to make it work well," said one expat.
Cost and Availability of Prescription Medications
"In general, the pharmacies in Barbados are reliable. That is, they dispense the proper medications and the drugs themselves are of a U.S./International level of quality. The pharmacists themselves are trained professionals with degrees in their field. Pharmacies in Barbados can be used for all of your prescription and over-the-counter drug needs. Similar to the United States, pharmacists cannot distribute prescription medications without authorization from a doctor. In addition, the particular drugs that are available over-the-counter versus by prescription in Barbados is also very similar to the United States. Prescription medications are only available at pharmacies, but some medications for discomfort needs can be found in a variety of places such as grocery stores. Regular business hours for pharmacies vary. A listing of local pharmacies open outside of regular business hours can be found through consulting your hotel concierge, the yellow pages, and in the daily newspapers. Most pharmacies in Barbados are individually owned and offer reliable services," wrote one expat.
The US State Department cautions, "If traveling with prescription medication, check with the government of Barbados to ensure the medication is legal in Barbados. Always carry your prescription medication in original packaging with your doctor's prescription."
Diseases and Viruses in Barbados
Chikungunya, Dengue fever and Zika virus are present in Barbados.
Vaccinations for Barbados
According to the CDC, travelers and people moving to Barbados should, "Make sure you are up-to-date on routine vaccines before every trip. These vaccines include measles-mumps-rubella (MMR) vaccine, diphtheria-tetanus-pertussis vaccine, varicella (chickenpox) vaccine, polio vaccine, and your yearly flu shot. CDC recommends the hepatitis A vaccination because you can get hepatitis A through contaminated food or water in Barbados, regardless of where you are eating or staying. The CDC also advises you get a typhoid vaccine, because you can get typhoid through contaminated food or water in Barbados. CDC recommends this vaccine for most travelers, especially if you are staying with friends or relatives, visiting smaller cities or rural areas, or if you are an adventurous eater." Additionally, Hepatitis B vaccinations are recommended. If you are planning to visit caves and other remote areas, a rabies vaccination is advised.
Hospitals & Clinics in Barbados
Queen Elizabeth Hospital (QEH) Martindales Road St. Michael (246) 436-6450
Queen Elizabeth Hospital (QEH) is a 600-bed facility. This is Barbados' major trauma facility. It has a medical intensive care, surgical intensive care, neonatal intensive care, and dialysis units. A 24-hour emergency room is located here. The QEH has on its staff, physicians and surgeon consultants of almost all specialties. The compliment of staff has increased and includes trained paramedics. The emergency ambulance service in Barbados is operated by the Queen Elizabeth Hospital and can be called upon in the event of an emergency. QEH ambulance crews co-operate with the Barbados Defence Force (BDF) ambulance service in case of mass casualty. There are 10 ambulances at the QEH and 2 at the BDF. Ambulance crews are allowed to perform CPR, advanced cardiac life support and administer IV's. There is one decentralized ambulance dispatch point at Arch Hall, St. Thomas, at the fire station. QEH is the only major trauma facility in Barbados with a 24-hour accident and emergency room. The hospital has on-staff physicians and surgeons of almost all specialties. Be prepared for long waits in the emergency room for minor emergencies; such cases are dealt with in priority order based on severity.
Bayview Hospital St Paul's Ave Bayville St. Michael (246) 436-5446
Bayview Hospital has NO emergency services. Bayview Hospital is a modern, privately owned 30-bed facility designed for less acute illnesses, minor outpatient surgery, and obstetric and gynecological care. The patient's private doctor performs surgery at the facility. There are no resident doctors, but the facility employs approximately 35 nurses.
Diagnostic Medical Services
Beckles Road St. Michael
(246) 436-5051
Diagnostic Medical Services is a family practice physician group with after-hours care provided, if needed. Has a laboratory facility on the premises.
Diagnostic Radiology Services
St. Paul's Avenue Cnr Beckles Road St. Michael
(246) 436-5215
Diagnostic Radiology Services performs X-rays and ultrasound, hours: 8AM ? 3PM Monday through Friday and 8AM ? 10AM on Saturday.
Elcourt Clinic
Maxwell Christ Church
(246) 428-9452
Elcourt Clinic is a family practice physician group with 24-hour service for registered patients. There is a pharmacy on the premises.
FMH Emergency Medical Clinic
No. 4A, 3rd Avenue Belleville St. Michael
(246) 228-6120
FMH Emergency Medical Clinic provides complete private emergency services. The doctors are all specialized in accident and emergency care.
Sandy Crest Medical Centre
Sunset Crest St. James
(246) 419-4911
Sandy Crest Medical Centre facility provides complete private 24-hr medical services. Facilities include 24-hr laboratory and pharmaceutical services, Asthma Bay, Radiological Services, CAT Scan.
Woodside Memorial Clinic
Woodside Gardens Bay Street St. Michael
(246) 426-3053
Medical Evacuation from Barbados
Trinity Air Ambulance Tel: (954) 771-7911 E-mail: [email protected]
AeroMD Air Ambulance Tel: (844) 237-6631 E-mail: [email protected]
Express Aviation Services, Inc/Express Air Medical Transport (800) 304-8094 [email protected]
AMR Air Ambulance Tel: (800) 424-7060 International: 01 (720) 875-9182 E-mail: [email protected]
About the Author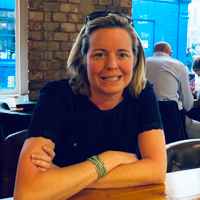 Betsy Burlingame is the Founder and President of Expat Exchange and is one of the Founders of Digital Nomad Exchange. She launched Expat Exchange in 1997 as her Master's thesis project at NYU. Prior to Expat Exchange, Betsy worked at AT&T in International and Mass Market Marketing. She graduated from Ohio Wesleyan University with a BA in International Business and German.
Some of Betsy's articles include 12 Best Places to Live in Portugal, 7 Best Places to Live in Panama and 12 Things to Know Before Moving to the Dominican Republic. Betsy loves to travel and spend time with her family. Connect with Betsy on LinkedIn.