The Essential Guide to Lisbon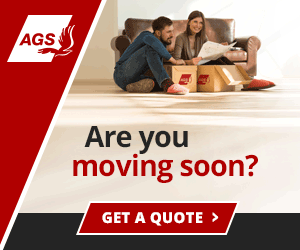 Summary: Discover the charm of Lisbon with our guide to the city's top attractions, culinary hotspots, and vibrant nightlife. From outdoor adventures to cultural experiences, we'll also help you find the best recreational activities to enjoy, and offer advice on making lasting connections with the friendly locals.
Welcome to Lisbon! If you're planning to move to Lisbon, congratulations on taking the first step towards a new adventure. While there are many things to think about before you leave, such as visas, housing, and transportation, it's important to remember that once you arrive, the fun really begins. In this article, we'll introduce you to some of the best sites, restaurants, and nightlife that Lisbon has to offer, as well as provide tips on recreational activities and making friends in Lisbon.
Lisbon is a vibrant city with plenty of attractions for tourists and locals alike. From its stunning architecture to its vibrant culture, Lisbon is a city that has something for everyone. One of the most popular attractions in Lisbon is the Belém Tower, a UNESCO World Heritage Site. The tower was built in the 16th century and is a symbol of Portugal's Age of Discovery. Other popular attractions include the Jerónimos Monastery, the São Jorge Castle, and the Santa Justa Lift. Lisbon also has a number of museums, including the National Museum of Ancient Art, the Calouste Gulbenkian Museum, and the Berardo Collection.
Lisbon is also known for its vibrant restaurant and nightlife scene. Some of the most popular restaurants in Lisbon include the Michelin-starred Belcanto, the seafood restaurant Taberna da Rua das Flores, and the traditional Portuguese restaurant A Cevicheria. For nightlife, some of the most popular spots include the rooftop bar Park, the music venue Musicbox, and the nightclub Lux.
Lisbon also offers plenty of recreational activities for visitors and locals alike. Popular activities include surfing at Carcavelos Beach, hiking in the Sintra-Cascais Natural Park, and golfing at the Estoril Golf Club. Other popular activities include kayaking on the Tagus River, sailing in the harbor, and exploring the city's many parks and gardens.
Insider Tips from Expats in Lisbon: Making the Most of Life and Connections
"In my experience, restaurants and cafes afforded me the opportunity to meet new people, develop friendships, and practice speaking the language. At nearly every turn, I was able to find people willing to speak English with me and to offer useful help in developing the ability to speak Portuguese. For my part, I have not made any attempts to join expat communities. Instead, a little humility and lots of hard work trying to learn the language has opened doors to friends and families in the local community. All this began by trying to frequent the cafes and restaurants that had employees and clients who were willing to communicate," said one expat living in Lisbon.
"There are a wide number of groups that you can join in Lisbon that will help any newcomer get situated. For women, I would recommend: Lisbon Girl Gone International. For digital nomads: Lisbon Digital Nomads. For expats looking to make a move to Portugal: Portugal: The good life Meetup.com is also a great site for events and meet ups," wrote a member in Lisbon.
"Expats in Lisbon often join clubs and activities such as language exchange groups, book clubs, and sports teams. Expats can also meet people by attending local events such as festivals, concerts, and art exhibitions. Additionally, many expats find it helpful to join online forums and social media groups related to their interests. Finally, expats can also meet people by simply exploring the city and talking to locals in cafes, bars, and other public spaces," commented one expat who made the move to Lisbon.
"There's a little bit of everything in Lisboa (Lisbon). Public transportation is a must in this city. There are a number of outdoor cafes where you can enjoy a coffee and people-watch. However, sports is the priority in Lisbon. Futebol (Soccer) is king here. Sporting and Benfica are the top soccer teams in the city. Be careful about wearing green (Sporting colors) in the Benfica neighborhood," commented an expat living in Lisbon.
"Without a doubt, the vast majority of folks that I have met are first and foremost concerned with quality of life. This begins with family and friends. Sure, the economic crisis is hitting hard in Portugal, so one can expect to hear a lot about the hardships and difficulties being wrought by the austerity measures, but one can also begin to feel right a home with new friends. Conversations can certainly be started by anyone interested in football, and any chance to question locals about the rich cultural history is met with excitement and enthusiasm. Basically, if one opens their hearts and minds to Portugal and the Portuguese people, they can expect to meet warm caring people with a propensity for eating, drinking, and sharing times with friends," said an expat in Lisbon.
"Lisbon is a great city for socializing. There are many expats and digital nomads here who are always open to meeting new people. It is great for young people, as well as older expats with is wide range of options and close proximity to the beaches and lots of bars, clubs and restaurants," remarked one expat who made the move to Lisbon.
"Lisbon is a popular destination for expats and digital nomads due to its vibrant culture, mild climate, and affordable cost of living. The city is known for its stunning architecture, beautiful beaches, and delicious cuisine. Expats and digital nomads can find plenty of coworking spaces, cafes, and restaurants to work from. The city also offers a wide range of activities and attractions, from exploring the historic Alfama district to taking a day trip to the nearby Sintra Mountains. With its friendly locals, vibrant nightlife, and stunning scenery, Lisbon is an ideal destination for expats and digital nomads looking for an exciting and affordable place to live," explained one expat living in Lisbon.
About the Author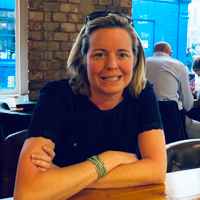 Betsy Burlingame is the Founder and President of Expat Exchange and is one of the Founders of Digital Nomad Exchange. She launched Expat Exchange in 1997 as her Master's thesis project at NYU. Prior to Expat Exchange, Betsy worked at AT&T in International and Mass Market Marketing. She graduated from Ohio Wesleyan University with a BA in International Business and German.
Some of Betsy's articles include 12 Best Places to Live in Portugal, 7 Best Places to Live in Panama and 12 Things to Know Before Moving to the Dominican Republic. Betsy loves to travel and spend time with her family. Connect with Betsy on LinkedIn.